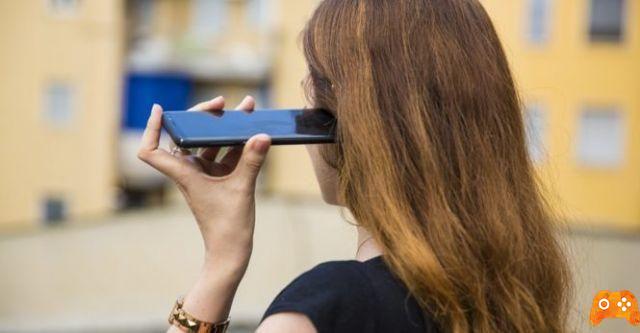 Do you have a problem with Whatsapp voice messages? When you try to listen to them through the app, does it freeze? You are not the only one, here we explain how to listen to these messages without problems.
The problem with WhatsApp voicemail messages
If you regularly use WhatsApp voicemail and have the beta version of the application installed on your device, you know what I'm talking about. In both versions 2.18.270 and later, WhatsApp does not allow you to listen to the received voice notes.
Once the voice message is started, the application is blocked. The problem also occurs when you try to record a voice message. Of course, it's only about the beta version, not the stable one, on both iOS and Android.
WABetaInfo also reported the problem, which was caused by a very annoying bug.
How to use WhatsApp with two phone numbers
How to listen to received voice messages?
For now, the solution is to wait for the next beta version of the application. In the meantime, however, it is possible to listen to the messages received via a file manager such as ES File Explorer.
Download the application to your device and open it.
Open the top left menu and select Local> Internal Storage.
Now select the WhatsApp folder, click on Media, then on the WhatsApp Voice folder.
Scroll the screen, open the last folder and click on the last file.
Select Open as Audio and then Media Player. You can already hear your message!
You also encountered the problem with WhatsApp voicemail, how did you fix it let us know in the comments.
WhasApp without your phone number: it's possible and here's how
Further Reading:
What to do if voice messages don't work on WhatsApp
How to speed up Whatsapp audio messages on PC and phone
How to listen to Whatsapp voice messages without viewing and without opening the app
How to speed up listening to WhatsApp voice messages on Android
WhatsApp voice messages not working? Here's what to do