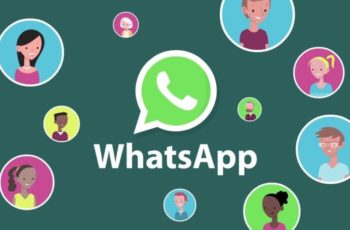 WhatsApp is one of the most popular apps and not only in the field of instant messaging. Communicating with this application is easy as you just need to add a person's number to our address book. However, it's annoying not being able to message someone who isn't on your contact list.
Sometimes we just need to send two or three messages to someone we won't communicate with anymore.
This is why many third-party applications offer to send messages via WhatsApp without the need to add a person to their contacts. The problem is that these applications can affect the security or operation of the smartphone and are not always compatible with your operating system.
That's why we will teach you a technique to send messages with WhatsApp without having to add the person to your contacts. Knowing that this technique does not require the installation of third party applications, it works on both Android and iOS.
How to send WhatsApp messages without adding contacts to the address book
How to put the password on Whatsapp
The technique proposed here may seem a bit strange for those users who don't have much experience with smartphones. But once you know the process, you will use it without any problem!
Open your smartphone's Internet browser
Insert the following link in the address bar: "https://api.whatsapp.com/send?phone=XXXXXXXXXXX"(Instead of X, write the telephone number of the person you want to contact, including the country number but without the + sign)
That is, if the person lives in Spain (indicator 39), the address could be: "https://api.whatsapp.com/send?phone=396959038XX"
Press on "sending "To go to the page
A WhatsApp window will open and ask you if you want to send the message to this phone number. Tap on "send Message".
You will be automatically redirected to WhatsApp in the "New conversation" screen where you can write the number you have chosen.
Did you often need to send a message to a number that you didn't want to save in the address book? Perhaps to respond to an ad?
How to listen to WhatsApp voice messages without the "seen" appearing?
Further Reading:
Deleting WhatsApp contact, very easy
3 ways to send a WhatsApp message to someone without adding them as a contact
4 ways to send WhatsApp messages to unsaved numbers
How to add new contacts to WhatsApp using WhatsApp Web
How to use WhatsApp QR codes to add contacts