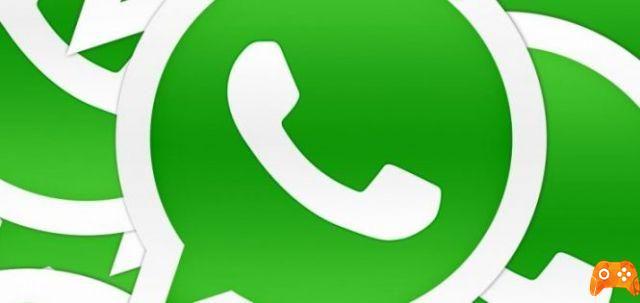 How many times have you sent a photo on WhatsApp to the wrong person? The era of blunders (or worse) may be over, but it's still best to be cautious. The most popular messaging app in the world has added a feature that will help us to don't send photos to the wrong people. How many times has this happened to us ... how many, for haste or distraction, as a character from Striscia la Notizia would say ... what a shit figure!
Read also: How to change voice on WhatsApp
The news of WhatsApp, some are important and others less. Today's one belongs more to this second group, even if this "minus" does not mean that it is useless. In fact, it can save you from making a bad impression. The news is already available on WhatsApp for Android, although for the moment in the beta version. It is a small text that is displayed in the WhatsApp photo editor, before sending a photo and shows who or who will see it.
The new beta of WhatsApp for Android 2.19.173 - we don't have any information for iOS users yet - includes a new feature that will make life easier for many (including myself). Now the name of the chosen contact will be displayed in the lower left corner of the image, GIF or video you want to send, just below the title or message you want to include in the file.
According to WABetaInfo, this new feature will be available for individual and group chats. After releasing the message deletion feature a few months ago, this other step will probably avoid a lot of "accidents", and I don't think it's necessary to mention that the messaging app is very prone to these kinds of unwanted errors.
Download WhatsApp in its latest version:
WhatsApp Messenger 2.19.83 beta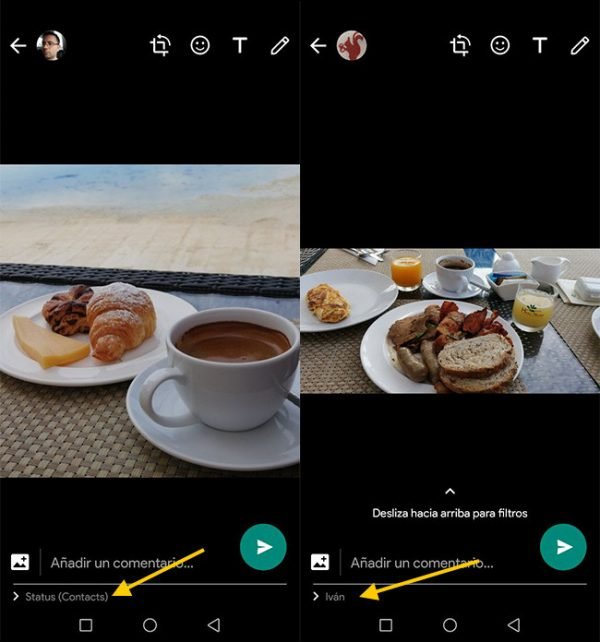 How does it work. For example, if you have configured WhatsApp so that only your contacts can see your status, Status is indicated, while in the custom settings who can or cannot see them, what is indicated is Status (Custom).
Read also: How to use a WhatsApp account on two phones at the same time
Further Reading:
How to know who saved your number using WhatsApp
How to send the same message to multiple contacts at the same time with WhatsApp for Android
How to hide photos and videos on Whatsapp
How to hide the WhatsApp profile photo from a contact without blocking it
How to send high quality videos via WhatsApp on Android and iPhone