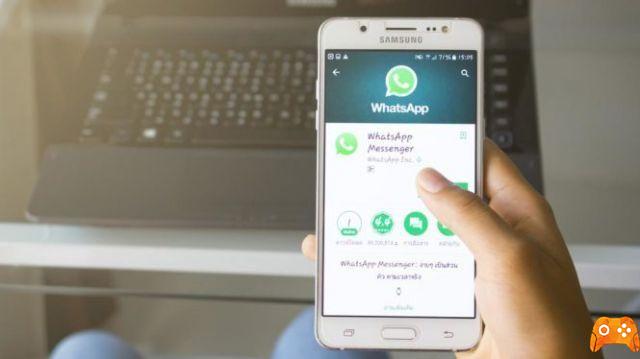 WhatsApp is working on one new feature which will further protect our conversations, the application is preparing a function to protect chats with a password or fingerprint.
The WhatsApp scam that promises to tell you who has seen your profile photo
To this day, everyone can access your personal messages on WhatsApp. As we all know they can only be blocked with third party applications, but all this will change, with the next versions of the application.
Although this new feature is still being tested and therefore not yet available to the end user, WaBetaInfo was able to access to the latest beta version 2.19.3 and see how they are developing this new feature.
Once the function is activated in the WhatsApp settings, every time a user wants to enter to check your messages or send one, they must identify themselves. You can use a password or a fingerprint with WhatsApp, in case our smartphone has a fingerprint sensor.
Clearly this security system it can be slower and more annoying, especially if we only use passwords, but in many cases it will be a great advantage, we can rest easy knowing that our personal data and conversations are protected from prying eyes.
This block it would be applied to the whole application, which means we can't just block specific chats, such as business chats. This is nothing new in the world of messaging apps, since other messaging apps like Telegram they already have it.
This feature was previously announced, but was only compatible with iOS's Face ID and Touch ID. The new information published by WaBetaInfo seems to confirm that it will also be available for devices with Android OS.
WhatsApp will allow you to send up to 30 voice notes at a time
It's hard to guess how long it will take to get there new Whatsapp function to protect chats with a password or fingerprint. One of the features that has gotten a lot of attention in recent months has been that of the famous stickers, yet it took a long time to see it on our phones. We hope that this time the wait will be shorter.
Further Reading:
How to block Whatsapp, all methods
How to protect WhatsApp chats on Android with fingerprints with these apps
How to protect your apps with your fingerprint
WhatsApp will block screenshots for certain users
How to set up fingerprint on Samsung Galaxy A12