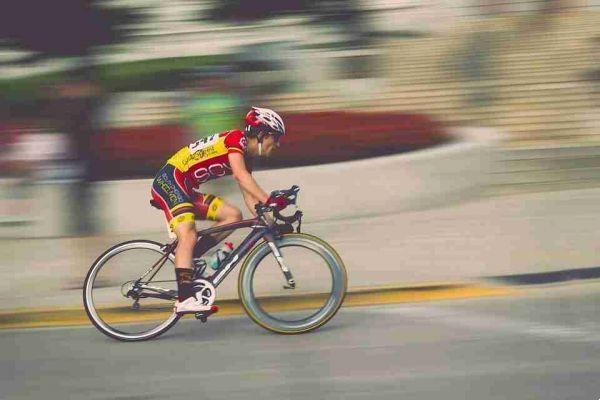 Do you want a way to track your performance when you are on your bike? These Android apps will turn your phone into a cycle computer.
It is still debated whether cyclists really need a bike computer every time they ride their bike. Bike computers are essential for providing real-time data to track your progress such as speed, distance and travel time. But despite their usefulness, they can be quite expensive, which is why a great alternative is your smartphone, especially for beginners.
Best apps for cyclists
Jepster | Bike computer
Jepster is an Android app that uses your smartphone as a cycle computer. It uses GPS to give you real-time information on your run performance. There are a wide variety of features on this app that will help you keep track of your progress while enjoying the ride.
With Jepster, you can add routes from your file memory or download specific routes to your map. This makes them easily accessible when cycling. If you use Strava, you can download your specific routes and add them to Jepster.
The GPS of this app tracks your cycling to show you the distance, time and speed of each run. You can also divide your rides into laps. Other types of data displayed include cadence, heart rate, humidity, and laps.
An interesting feature of this app is the auto pause function which stops tracking your activity every time you stop pedaling. You can also add your personal details like weight and gender for more accurate data.
Cycling - GPS Bike Computer
Whether you are a beginner, an experienced cyclist or trying your first electric bike, Bike Tracker is a great option. This on-board computer will measure time, distance, average speed, altitude and calories as you ride. The map uses your smartphone's GPS to track where you are pedaling and at what speed, and you can also import data from other devices into the app.
You can change your personal data such as weight and bike type in the profile section on Bike Tracker and the history tab contains all your riding data which you can view later. However, to see your full history, you will need to pay for the premium version of the app.
CycleDroid – computer per bici
Another bike computer app that you can use when cycling is CycleDroid. This app is great for keeping track of your bike rides and showing data such as current speed, distance, altitude and ride time. Easily swipe right to access other parameters such as bearing, slope, time, and net pace.
This is a very simple app for beginners to use. You can use the GPS-enabled map on the app to find your route and navigate to your destination. With CycleDroid you can prevent your smartphone from sleeping and continue monitoring even when the phone is not in use.
The graph function is available when calculating speed and distance, distance in altitude, and speed and time metrics. You can add your specific details like weight, gender and age in the settings section.
Strava GPS: running and cycling
https://youtu.be/zCYzM-Pd8oo
The latest Android app on this list is Strava. This app is a popular exercise tracking app for swimming, running and cycling. While it's not primarily for biking, it still offers all the details you need to keep track of your rides. This is a simple app without too many details or distractions.
Many of Strava's features are behind a paywall, such as the training dashboard, route planning and heart rate data. You can only create new routes on your computer and not on the app. With the Strava app you can also add sensors and other devices to measure heart rate.