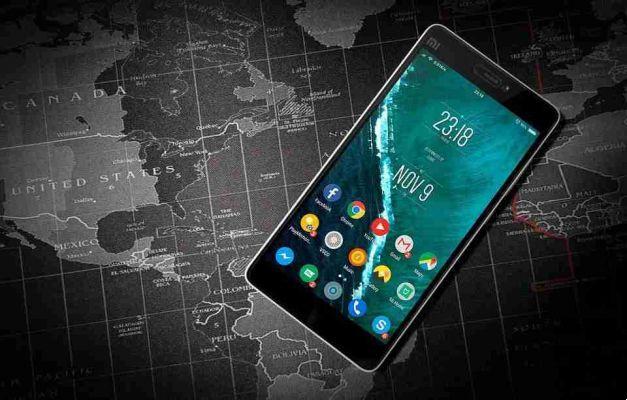 Not sure which browser to use on your Android device? Let's take a look at the best ones we think you can use.
When you get a new Android phone, it comes with its own default web browser. It is usually Chrome; for Samsung users, it is Samsung Internet; and for other android users, it might be something else.
But with a quick download from the app store, you can change your phone's default browser in minutes. If you don't like the privacy level or organization of your phone's default browser, try another one. These are the best web browsers available for free download right now.
Best web browsers for Android
Google Chrome
Google Chrome is easily one of the most popular web browsers around right now. With Google as most of the world's leading search engine, it's a no-brainer that Google Chrome is such a hit. Most Android phones already come with Chrome pre-installed, even if it's not automatically set to your phone's default Internet browser.
When you first open Chrome, you are greeted by the ever-changing Google logo based on a current event or vacation, along with trending searches. So when you're ready to search for something, it's easy to switch between everything, just images, just videos, and more.
You can log into your Google account and easily access Gmail, Drive and other Google specific programs, as well as sync bookmarks on your devices. Chrome is compatible with everything, even if it's not as comprehensive (or private) as some of the other options you can get.
Download: Google Chrome
Opera
Opera is another great web browser, especially if you're looking for something a little more secure and private. This web browser has built-in ad blocker, which helps eliminate ads that are blocking the reading of an article. Opera also includes a free built-in VPN, which increases your privacy and security on public networks.
Aside from the extra security, Opera's user interface looks great and is easy to use. You can customize your color scheme by choosing from five different colors. There are also some nifty features like a data saver mode for slow networks and a custom news feed powered by an AI news engine.
Download: Opera
Firefox
Firefox is another web browser that has been around for a while and has almost perfected its stuff. Although more people may know or use Google Chrome, Firefox is a safer option that still has a super streamlined interface.
The Firefox home screen is customized and shows all open tabs, recent searches, bookmarks and favorite sites. You can also customize the position of the search bar, which is useful if you typically use your phone with one hand.
And when it comes to security, Firefox automatically blocks trackers and scripts, such as social media trackers, cross-site cookie trackers, cryptominers, and more. It is also compatible with Firefox add-ons, so it will work just like on the desktop.
Download: Firefox
Vivaldi
Vivaldi gives you control over how you want your home screen to appear. You can choose your favorite layout, theme, tab style, and more to customize it.
With tab style customization, you can choose between using a tab bar or a tab selector; the tab bar is better for larger screens, and the tab selector allows you to quickly cycle through open tabs, private tabs, and recently closed tabs. It is perfect for one-handed use.
There are also some pretty useful built-in features, like an ad blocker, tracking protection, and private translation technology. Vivaldi also allows you to take notes while browsing the internet and sync them securely across all your devices.
Download: Vivaldi
DuckDuckGo
DuckDuckGo is perhaps the most popular web browser for privacy. As with some other options on this list, DuckDuckGo automatically blocks hidden third-party trackers on websites you visit, preventing those companies from mining and selling your data.
This web browser also comes with a built-in technology known as Smarter Encryption, which forces you to visit sites with HTTPS whenever possible (a more secure web address). There's also a nifty fire button that lets you clear all your tabs and browsing data in an instant.
If privacy is your primary concern, DuckDuckGo is the browser of choice.
Download: DuckDuckGo
Brave
Brave is another fantastic web browser that prioritizes internet security and information privacy. It comes with a built-in ad blocker, a pop-up blocker, and a tracking blocker to minimize interruptions and distractions while browsing.
Similar to DuckDuckGo, the Brave web browser also uses HTTPS Everywhere to make sure you are browsing the most secure web address.
Brave also does something unique compared to other browsers. They say that with your old web browser, you view ads and make money for other people. But with Brave, they want to reward you for your attention to browsing with real money (in the form of BAT).
You can activate Brave Ads to earn money that is paid every month; the ads presented to you are based on your interests and browsing behavior, but no personal data or browsing history ever leaves your web browser.
Download: Brave
Microsoft Bing
Although Microsoft Bing is technically a search engine and not a browser per se, it still made it onto this list because it can easily replace your internet browser. After all, what else do we use the internet for but to search for things?
Additionally, Microsoft Bing lets you choose your wallpaper from a collection of images provided by Microsoft, making your browser more like you. You can also use the quick buttons at the top to access the latest news, current weather, and more. And overall, the UI looks sleek and modern.
If you want to reduce your Google addiction, this is a good place to start.
Download: Microsoft Bing.