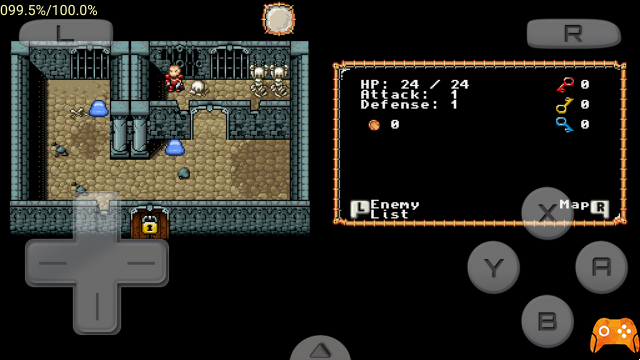 Best Android emulators. Here is a list of the best emulators currently present for Android, it being understood that, in the vast majority of cases, it will be necessary independently procure the ROMs / games to be able to use them.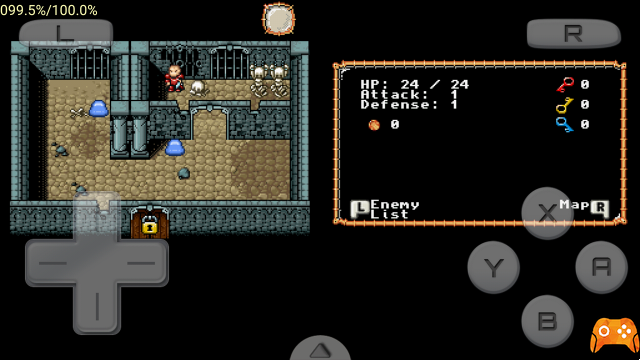 Best Android emulators: ScummVM
Who is at least 30 years old and has never played titles like The Sectet of Monkey Island, Monkey Island 2: LeChuck's Revenge, The Curse of Monkey Island, Indiana Jones and the Fate of Atlantis, Sam & Max Hit the Road, Full Throttle, The Dig, Maniac Mansion : Day of the Tentacle, can't say he really lived the golden age of video games and LucasArts. The cream of the cream of graphic adventures. An absolute must for anyone who owns some of the titles that have made video game history.
Scarica qui
Best Android Emulators: UAE4Droid
AE, emulator for Amiga which has made tens of thousands of fans of the hugely popular Commodore platform happy. There are no other decent options, so if you want to play an Amiga game on Android, the choice is a must. The emulator is free and does not include any games, whose ROMs you will have to get yourself, or rather, with the help of Google.
Scarica qui
Best Android emulators: C64.emu
Il Commodore 64 (C64) was not a game console, but a home computer. There mythical two-color blue screen of the Commodore 64 Basic V2 operating system (with, precisely, BASIC interpreter) will remain indelible for anyone who has had to deal with it. What about games: there were thousands of them, and the network gathers hundreds of them. If you miss Ghosts' n Goblins, Bubble Bobble, Cauldron II, Turrican, IK +, Ghostbusters, Impossible Mission and many, many, many others (I have to stop otherwise the list will go on for many more lines), then this is the emulator that's right for you. It's not super easy to use, but C64 enthusiasts will know where to put their hands.
Download here (paid)
Best Android Emulators: ClassicBoy (Emulator)
as the name would imply, ROM for GameBoy, but it has the interesting function of allowing you to play titles belonging to various game consoles: SNES, PS1, GameBoy Advance e Color, NES e Sega genesis. It does quite well, but obviously falls short of emulators developed specifically for a given console. If you want the all in one package, this is the right option.
Scarica qui
Best Android Emulators: DraStic DS Emulator
It is not free, but most likely it is the best emulator for Android dedicated to the Nintendo DS. It is the most complete, and is above all compatible with a large number of games, as well as perfectly managing the typical functions of the Japanese console. Support most controllers, the dual screen mode, support for cheat code, fast forward mode, and allows sync game saves to Google Drive.
Download here (paid)
Best Android Emulators: FPse for Android
FPse is probably the best, thanks to one great compatibility with games and to excellent speed performance. There is support for cheat codes, controllers, most extensions, and even OpenGL graphics acceleration, via plugin mode, which allows you to customize the graphics. It is powerful, it works well and you can even play multiplayer with some titles.
Scarica qui
Best Android Emulators: John GBC - GBC Emulator
John GBC is an emulator of Game Boy Color, as well as one of the best around. IS incredibly stable and guarantees a high compatibility with games, as well as respectable performance. It includes some interesting command overlay options, supports compressed files, fast forward and slow motion, and turbo buttons. It also guarantees the controller support via Bluetooth. It supports Dropbox, but offline play is also possible.
Download here (paid)
Best Android Emulators: MegaN64 (N64 Emulator)
MegaN64 is based on the open source project mupen64 and includes a number of additional options and functions that the original Mupen64 does not have. The emulator in question does quite well. Support for the Nintendo 64 isn't quite the best on Android, so game compatibility and performance could certainly be better. Either way, if you're looking for something that just works, MegaN64 is what Google Play offers right now. In any case it's free, so it won't cost you anything to try it to see what relationship of trust it will establish with your smartphone.
Scarica qui
Best Android Emulators: My Boy! - GBA Emulator
My Boy! is the first on the list as for emulators of Game Boy Advance. IS wonderfully stable and with one very high compatibility with games, as well as packed with options, which include (among many others): fast forward to speed up slower parts of games, saving states, customizable controls, support for controllers with Bluetooth, high-level BIOS emulation - therefore there is no need to search for a Game Boy Advance BIOS to play. It's not free, but the money is certainly not wasted on this emulator.
Download here (paid)
Best Android emulators: SuperRetro16 (SNES)
One of the best SNES emulators (Super Nintendo) in circulation. It has changed its name many times over the years, but it still remains the great emulator it has always been. It has very high compatibility with games, including really problematic ones like Super Mario RPG, in addition to the overlay control customization function, support for game pad, the cloud synchronization of saves, cheat code support, a network for multiplayer play, fast forward and slow motion modes, and more. There are many emulators for SNES, many of which are excellent: SuperRetro16 is among them.
download here (for a fee)