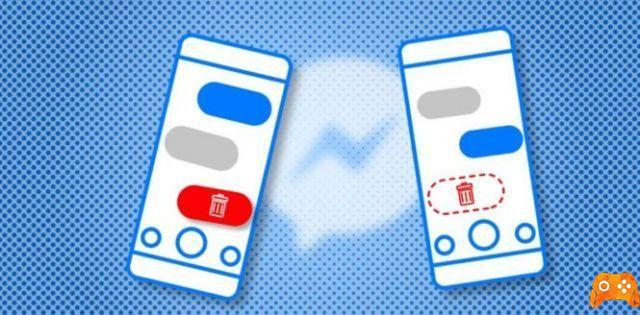 After months of rumors, Facebook officially presented the new Messenger feature that allows you to delete messages already sent to all users. Below we explain all the details of its operation.
How to avoid Facebook scams?
Currently, major instant messaging platforms already have a feature for delete sent messages. Thanks to this feature, users have the ability to delete a recently sent message by mistake, as well as delete it in case we are sorry we sent it.
However, the function to delete messages already sent had not yet reached Facebook Messenger, even though the news had been circulating for a long time. Now, Mark Zuckerberg's company has finally announced its availability.
The social network explains in a note, how the option that allows us to works delete messages already sent in Facebook Messenger it's just as simple as on other platforms, for example WhatsApp.
I was blackmailed on Facebook, how do I behave?
How to delete messages sent on Facebook Messenger
The procedure is as follows:
You have to tap and hold the message you want to delete, until you see some options appear at the bottom.
Once done, select the Delete entry, and you will see a new option called Delete for all.
Click on it, to confirm in the pop-up notification that you want to delete that message.
In place of the message just deleted, a short text will be shown indicating that the message has been deleted, like on WhatsApp.
Girl scam on Facebook
Of course, as you can imagine, the function to delete messages on Facebook Messenger has a time limit. It is possible to delete the messages you have sent in the last 10 minutes, after this time you will no longer be able to delete them.
Facebook has communicated that this new feature is available from today all over the world with the latest versions of Messenger for iOS and Android. If you haven't received the update yet, please be patient as it may take some time.
How to stop Facebook from spying on your data
Further Reading:
How to disable Facebook Messenger
Mark Zuckerberg has found the solution to offer a safer Facebook to its users
What to do when Facebook Messenger doesn't work
How to send disappearing messages on Facebook Messenger
How to see chats archived on Facebook Messenger