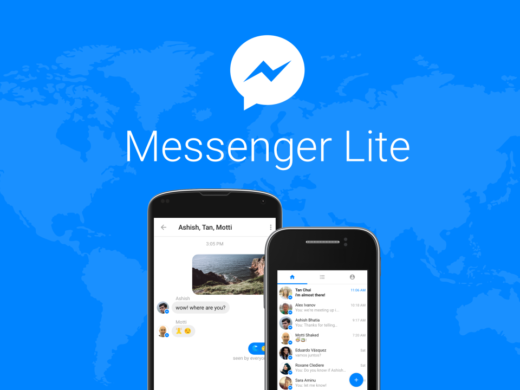 Facebook Messenger Lite for Android announced, Facebook has launched Messenger Lite for Android for emerging markets such as Kenya, Tunisia, Malaysia, Sri Lanka and Venezuela. Messenger Lite uses less data and is designed to work in areas with slow internet connections.
The Messenger Lite application allows users to quickly and easily send text messages, photos and links.
Messenger Lite weighs less than 10MB, so it's quick to install and quick to boot.
It includes core Messenger experiences, such as messaging, sending and receiving photos and links, and receiving stickers.
Messenger Lite uses the same logo as Messenger, but in inverted colors.
Surprisingly, Facebook has not yet launched the Messenger Lite application in India.
The social network plans to release it in other markets in the coming months.
When last year in June, Facebook Lite for low-end Android devices was launched, it was immediately downloaded by 100 million users.
Facebook Messenger has more than 1 billion monthly active users.
Further Reading:
How to disable Facebook Messenger
What to do if Messenger keeps crashing in iOS
What to do when Facebook Messenger doesn't work
What to do when Messenger crashes on your phone
How to make video calls with Facebook Messenger