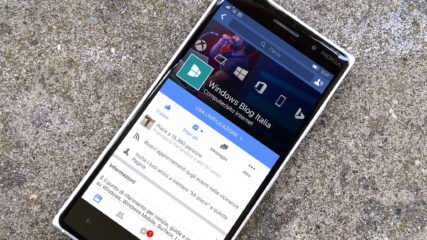 Facebook Messenger for Windows 10 Mobile Earlier this month, Facebook officially launched its Windows 10 desktop application. Now, the social network has launched Facebook Messenger App for Windows 10 mobile. The move comes just days after the launch of Facebook for Windows 10 desktop.
Messenger for Windows 10 mobile contains most of the features that are already present on the app for Android and iOS. The application allows you to send stickers, GIFs, change the theme color, customize your username, group conversations and so on. It also comes with Windows features, like live tiles.
The Facebook Messenger application for Windows 10 Mobile was launched today and is available in the Windows App Store. As of April this year, Facebook Messenger has more than 900 million monthly active users.
Further Reading:
What to do when Facebook Messenger doesn't work
How to disable Facebook Messenger
How to make video calls with Facebook Messenger
How to put a video profile on Facebook
How to see chats archived on Facebook Messenger