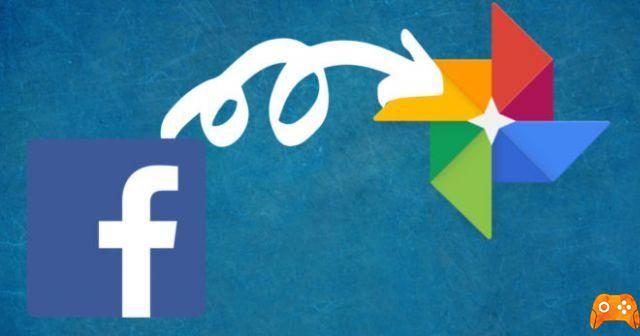 Facebook introduces a tool that allows you to move all photos from your social network account to Google Photos by pressing a single button. If you use Facebook regularly, chances are you've uploaded a lot of photos to your profile. Some photos you care about and don't want to lose, being able to save them in the cloud, like Google Photos is something interesting for many. There are a few methods for doing this, although they require too many steps.
For this reason, the social network announced last year that they would simplify this process. With a single button we can send our Facebook photos to Google Photos, and store them securely in the cloud. This new feature is rolled out globally for all users. In recent months, the function had only been released in some countries and now everyone will be able to enjoy it, as announced by the social network itself.
It might interest you: How to see hidden friends on Facebook
Move your Facebook photos to Google Photos
The new feature has been launched in the desktop version of the social network, as well as in its web version always on a mobile device. Once the app is launched, you enter the browser where these steps will be followed. The steps are simple and will allow you to move all the photos and videos uploaded to your Google Photos account. These are the steps to follow:
Go to Facebook (in the desktop version, from the app or from the mobile web version).
Go to settings.
Access the About section on Facebook.
Click Transfer a copy of your photos or videos.
Enter your password on the social network.
Select the destination (choose Google Photos).
Log into your Google account.
Click Confirm.
Wait for the photos to move.
To avoid some steps, go to this page on the social network and follow the instructions that appear on the screen.
Depending on the number of photos you have in your social network account, this process will take time. It's not particularly fast, so you have to have a little patience about it. In the Activities section you will be able to see that this transfer is in progress and will remain so for some time.
An instrument that we have been waiting for with interest and that we can finally use in our Facebook account. If you want to keep all your photos in a safe place, transferring them to your Google Photos account is a particularly convenient option.
Read also: How to delete all your Facebook posts from mobile
Further Reading:
How to delete photos from Facebook
How to use iCloud on Android
How to move photos and videos from the Files app to the Photos app on Android and iPhone
How to move photos from an Android device to an SD card
How to take photos automatically on iPhone and iPad