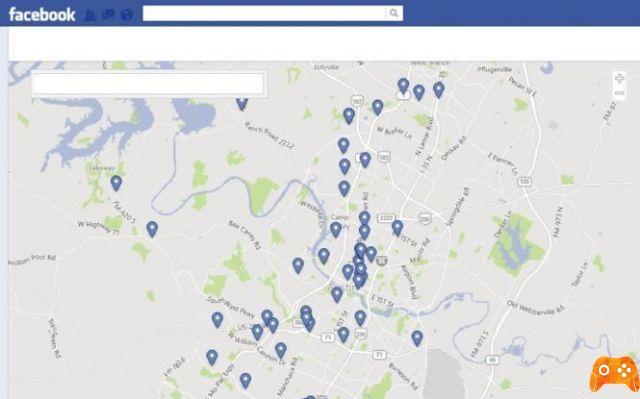 How to disable the location to avoid being tracked on Facebook. Thanks to the new regulation on the protection of personal data (GDPR), Facebook makes all their personal data stored on its servers available to users. In this article, we will see how to access location data history, delete them and also disable the tracking function.
We know that Google Maps keeps a history of location data of its users. But many are unaware that this is also the case with Facebook. Thanks to the GPRD, which entered into force on 25 May 2018 and which imposes coercive rules on all digital readers, a new option is displayed in the application parameters.
Now it is possible view the location history maintained by Facebook, but also delete it. Better, those who wish can also disable the feature.
How to disable the location to avoid being tracked on Facebook
Disable location on Facebook
Location History uses your smartphone's GPS which collect information about the places you visit. Depending on your mobile's privacy settings, Facebook may or may not have access to this data.
Your PC:
Log in to your account
Click the right arrow, then click Settings
In the left menu, go to the Locations tab and click "View location history"
To do this first, simply click on this link and enter your password if needed
Access a page that presents a map with a history of the places you have visited, as well as the routes taken. To clear all history, it's simple: click on the three horizontal lines at the top, right, then delete all location history.
From the mobile app:
Tap the three vertical lines in the top right. Touch Settings and Privacy to expand this section of the menu
Then a Tap Settings> Location. On the next screen, you can view your location history and delete the data
Disable Facebook Location
To disable Facebook location, if it's not already on your device:
Go to the same menu as before ( Settings and Privacy> Settings> Location )
Move the switch to OFF to disable the position
Finally, it is also possible to disable the location on Facebook in the permission control on your Android or iOS smartphone. Just remove the permission to access the location.
Further Reading:
How to disable Facebook Messenger
Protect your Snapchat account in just 5 easy steps
How to enable or disable your PC location in Windows 10
How to share WhatsApp status as a story on Facebook
How to see hidden friends on Facebook