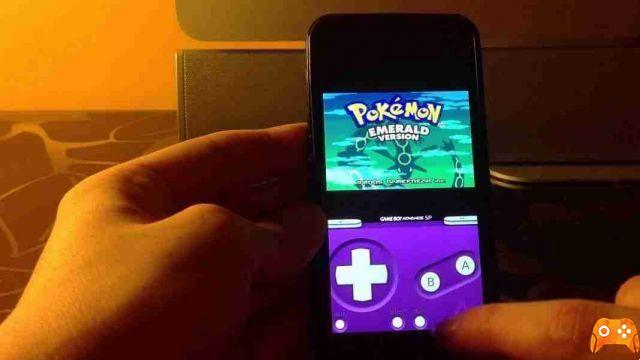 Game Boy emulator for iPhone and iPad with iOS 10 the best to install. Download and play Game Boy games now on your iPhone and iPad.
In this guide I will point out the two emulators that you can try on Apple devices to emulate the GameBoy console.
Game Boy emulator for iPhone
Happy chick
If you want to play some classic games and relive your favorite titles from other platforms right on your Android, Happy Chick is the best option available. This app is capable of emulating any type of platform you can imagine. Download games for any console and have fun with Happy Chick.
The most interesting thing about Happy Chick is the option that allows you to download games directly from its catalog, without having to use a different tool that can even lead you to download files that in the end do not even work. When you have finished a search, you get a long list of possibilities, depending of course on the game you have chosen. Before starting the download, you can see which platforms are available, so you always know exactly if you are downloading the exact game.
This application is able to emulate games for PlayStation 1, 2 or 3, Nintendo 64, MAME, Nintendo DS, PSP, Gameboy and, in practice, any other type of console on the market. Furthermore, it allows you to download Android games through its servers. This emulator pack allows you to enjoy all kinds of classic games that you could think of. Thanks to Happy Chick it is easy to find the games you want, adapt the screen and play with the onscreen controls or with any other type of joystick that you can connect via Bluetooth.
DOWNLOAD | Happy chick
GBA4iOS
GBA4iOS is an application for iOS devices that emulates the operation of the famous Nintendo 'Gameboy' console. Using this application you can replay the video games that have made the history of the last twenty years, such as Super Mario, King of Fighters and Dragon Ball Z. Thanks to this software emulator, you will be able to relive your first steps in the fantastic world of Videogames. n
DOWNLOAD | GBA4iOS
We remind you that playing GameBoy ROMs through an emulator on any platform is illegal, unless you are in possession of the original game cartridge. Furthermore, no one can guarantee that this kind of installation on iOS.