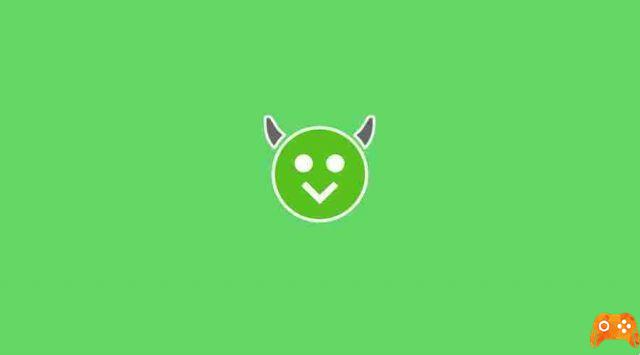 Well the answer is yes, there is an alternative store to the Google Play Store for Android smartphones. We are talking about Happy Mod, a great novelty that you can also download on your PC or Mac. Although it is not an official store, HappyMod still manages to guarantee you a lot of applications and a huge number of modified games (around 30.000 in all) that you can download and install on your device.
To be clearer, Happy Mod allows you to download a paid app without having to spend a single dollar.
Happy Mod is a store that all in all will seem rather similar to the Google Play Store, but the difference is that the games and applications are modified by other people.
HappyMod features
Happy Mod has apps and games are divided into categories and it is therefore very easy to find what you are looking for.
A quick and easy search is all you need to find the game or app in question. At this point you just have to click on the icon to immediately start the download, which will take place quickly and above all will guarantee you a very high safety standard: the apps on HappyMod are in fact subjected to rigorous antivirus tests.
In addition, and it is a detail that you will certainly find pleasant, HappyMod offers you a series of languages, obviously including Spanish. Finally, if you want, you can stop the download and resume it later.
How to download happy mod apks
Happy Mod is the app from which you can download all kinds of mod applications. This application gives you access to free mod apk download.
This application is totally free. You can download this app from their official website.
You will need to activate Unknown Sources on your Android device to install HappyMod after downloading its APK.
HappyMod application is it safe or not
Google always has not recommended to install apps in APK format, as some of them may contain malicious files that would inevitably compromise the operation of the device.
However, as I mentioned earlier, community users pre-install APKs on their phones to see if any viruses are present and also to check if the mod is working properly. In case of criticalities, access to HappyMod is denied.
In other words, you can safely use HappyMod, although my advice is to however, take some precautions. Which?
For example, every time you download a game or application from HappyMod carefully check if the APK is virus-free. Furthermore, download only mods that have been tested by users, and perhaps favor apps and games that have at least 1000 downloads, since the most downloaded applications are also the safest.
Finally, always equipped with a good android antivirus and analyze your smartphone every time you install an app or game from HappyMod.
Note: This article is for information purposes only so we do not take any responsibility for what you decide to do or use it on your device. We highly recommend that you download apps to your Android device from official sources like Google Play Store to always be sure of what you install on your device and not break any laws.