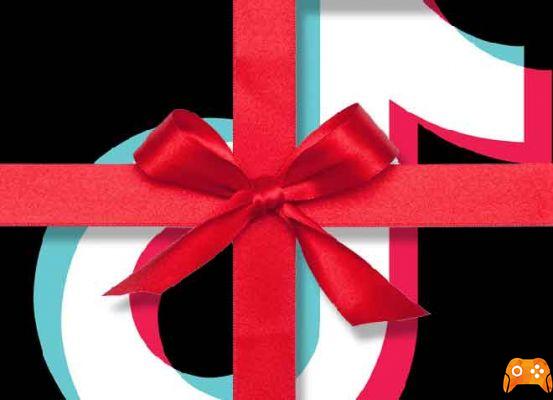 Becoming a social media influencer can be a very fruitful career choice. From advertising and partnerships with the most famous brands to donations from supporters, influencers can make a lot of money in a variety of ways.
While many influencers make their living thanks to social media platforms like Instagram and Twitter, TikTok is another great platform where you can make money online through donations known as gifts.
If you're one of these aspiring social media influencers, you probably already know how people make money with apps like Instagram, but you might also be interested in learning how TikTok gifts can boost your revenue.
Let's take a look at how TikTok gifts work and how influencers manage to make so much money from this popular short form video app.
In the previous article we talked about how to share TikTok videos on Facebook
How TikTok Gifts Work
Giving gifts on TikTok can be a little difficult to understand because there are different types of in-app currencies. To get TikTok gifts, you must first purchase TikTok coins. These are available in different packages. The bigger the package, the bigger the discount.
When you make a purchase, the coins are added to your TikTok account. These coins cannot be redeemed or exchanged for cash. The use of third party services here is strictly prohibited and your account may be banned.
Once you receive the coins, you can exchange them for a variety of unique virtual gifts. These gifts are used to reward your favorite content creators on the platform.
If you like their content, you can support them by sending gifts in various quantities and forms. All you have to do is select "Give a gift" under the video. Everyone who watches the video and the person who created the TikTok will be able to see your username and the type of gift you gave them.
Check your balance
After purchasing the coins, you may want to check your balance within the app. Fortunately, TikTok makes this super easy:
Toccata Me in the lower right corner
Touch the three points in the upper right corner
Toccata Sale
Here you will see the coins you have on your TikTok account.
How gifts turn into diamonds
Once you send a gift to someone on TikTok, it is converted into a diamond on that person's profile. Diamonds are used to measure the praise and popularity a content creator has on TikTok. They cannot be purchased for money.
How to exchange diamonds for cash
While they cannot be purchased, diamonds can be exchanged for cash once they are received.
When you earn enough diamonds, you can withdraw the money via PayPal or another verified payment service. The minimum withdrawal amount is € 100. The maximum amount you can withdraw weekly is € 1.000.
Note that you cannot trade this in-app currency with other users, and app owners can change your balance if they think it's fair.
How to make money with TikTok
When it comes to making money on TikTok, it can easily be compared to Twitch where viewers support their favorite streamers by signing up, donating and cheering for them.
The main difference, of course, is that Twitch is all about games while TikTok is more of a music and entertainment app. However, the basic concept of supporting creators with gifts is more or less the same.
There are various methods to increase popularity on TikTok. You can sing, dance or create funny memes and videos. The platform has over 500 million users worldwide, so there is all the potential to have a very large audience.
Most of the major influencers on TikTok also use other platforms, such as YouTube, Instagram, Twitter, etc. These platforms allow creators to generate traffic from multiple platforms to cultivate the largest possible audience.
Can't buy coins or gifts?
TikTok developers are making great strides to protect the younger audience. From their set of community guidelines to in-app purchases, there are many things that users under the age of 18 are limited to.
Buying coins is one of these limitations. Anyone who has an account and is under the age of 18 (or legally an adult in some countries) will not be allowed to purchase coins to send to their favorite creators. While this can be frustrating, it's another way to ensure minors aren't exploited on the platform.
For any other issues with TikTok gifts, coins or diamonds you can email [email protected] TikTok support team is available XNUMX hours a day to help users.
FAQ
Why can't I send gifts to someone on TikTok?
Some users don't have the option to send gifts on TikTok. This is because the app has an age limit which limits your ability to send gifts to others. After undergoing a lawsuit, the company decided to change its cash gifting policy to protect younger audiences from scams.
If you're too young to send a gift, you can still help your favorite creator by sharing their content with others.
Do the creators of TikTok make money?
Yes. But there are limits on how much they can withdraw at the same time. Some of the most popular creators on TikTok can make a lot of money, but it takes a lot of work to get to that kind of money, and once you get there, it takes a lot of work to stay on top.
Releasing new creative content, avoiding conflict, and keeping an audience engaged with limited resources is hard work.
When can I send gifts on TikTok?
You can only send gifts to your favorite creator during their live videos. Unfortunately, you cannot send them gifts on any previously uploaded posts. If you want to earn digital rewards on your TikTok account, you will need to go live very often.
Can I get a refund on a gift I sent?
Unfortunately no. TikTok's official policy is that all sales are final, which means you won't get your coins or money back. If you send a gift to a creator by mistake, or they disappoint you, there is no way to get it back.
Before sending a gift, make sure you are sending the right gift to the right creator.
Conclusion
The gifting program on TikTok is a little tricky, but I hope reading this article helped you clear your mind. Remember that the coins and gifts you buy are non-refundable, so use them carefully.
Further Reading:
How to change eye color in TikTok videos
How to withdraw money from your TikTok account
How to make a live TikTok
How to change a caption on TikTok
How to make your TikTok account private in 5 steps