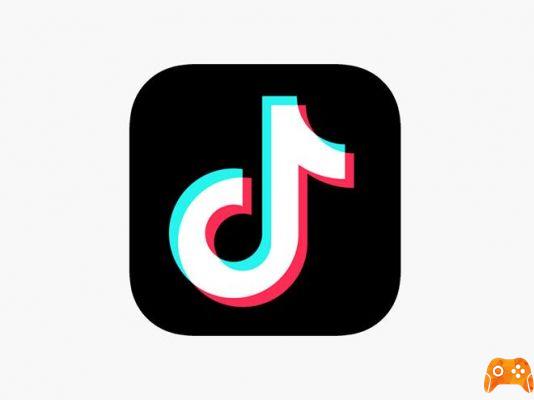 TikTok is a social networking platform where you can create, remix or share short videos. Because it is so popular among teenagers, parents obviously want to protect their children from inappropriate content. Fortunately, parental controls can be set up on TikTok, which can help you with that.
Before you get started, you'll need to log in to your child's TikTok account on your iPhone or Android device. Be sure to also download the latest version of the TikTok app for Android or Apple.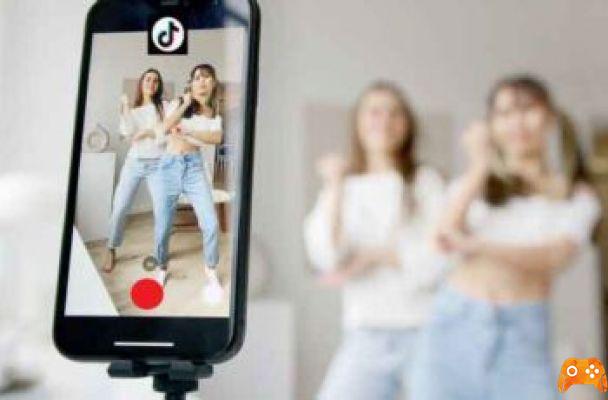 TikTok is one of the biggest social networking apps among young people. But is it safe for kids? As a parent, it can be hard to keep up with the latest social networking trends. But TikTok not only became a viral sensation, it also made international headlines in 2020 for attracting the attention of the U.S. government.
Is TikTok safe for children?
Given that its user base is mostly under the age of 25, you're probably wondering, is TikTok safe for kids? Here's what you need to know about the app and what parental controls are available.
TikTok is a social networking app that lets you create short videos, set them to music and share them with the world. It's easy to learn how to use TikTok and perfect for those with short attention spans, as the videos are only 15 seconds or 60 seconds long. Of course, like any social media platform, you can browse, like, share and comment on posts, as well as follow channels you like.
While there are always trending categories like #HolidayMusic or #Covid19, you'll find a variety of topics to suit your interests, such as pets, recipes, self-improvement or fitness. TikTok is also testing a new educational initiative called Learn.
TikTok and kids
For kids, the entertainment value of this app is high. It has music, dancing, humor and mascots that are hilarious. Kids like it because they can show their creativity and have fun watching their friends.
For teens, it's a great way to express themselves, share interests and find funny videos of others. But because of its online and public nature, it's common for parents to wonder if it's safe for kids to use.
TikTok's Age Limit
While TikTok is popular with young people, that doesn't mean the app is suitable for children of all ages or very young children. If you're curious about TikTok's age limit, account holders must be at least thirteen years old.
When it comes to familiarity, you'll want to keep an eye on how your kids use the app. Because it has access to a lot of popular music and anyone can create videos, it is possible for children to encounter inappropriate content such as profanity and age-inappropriate suggestive material.
As with any platform, there are always risks associated with sharing personal information, opportunities for cyberbullying and potential exposure to dangerous behavior.
Before using any social network, parents and children should have open and honest conversations about the risks involved. But fortunately, there are ways to make TikTok safer for kids.
How to Enable Parental Controls on TikTok
With Family Pairing, you can link your TikTok account with your child's account. This will prevent you from changing any settings yourself. After enabling Family Pairing, you can adjust the screen time, content and communications on your child's account.
To enable family pairing, open TikTok on your phone and tap "Me" in the bottom right corner. Tap the three-dot icon in the top right corner of the app to open the "Privacy & Security" menu.
In this menu, tap Digital well-being > Family pairing. TikTok will ask if a parent or teen is using this account; tap "Parent".
You will see details about the tools available to you. Tap "Continue" to see a unique QR code.
Next, open TikTok on your child's phone and tap Me> Three Dot Icon> Digital Wellbeing> Family Matching> Teen.
Your child's phone will prompt you to scan the QR code displayed on your phone. You may need to authorize TikTok to use your phone's camera before you can scan the QR code.
After scanning the QR code, tap "Link Account" on your child's phone. Confirm your choice and the accounts will be linked. On your phone, you can now touch your child's account to log in and change its security settings.
You can also activate the three parental control features individually on an account without Family Pairing (see below). However, Family Pairing is the only way to prevent your children from easily changing these settings.
You could read: How to add your music to a TikTok video
How to enable screen time management in TikTok
Setting a strict time limit for social media usage is a healthy habit for everyone to adopt. The screen time management feature forces TikTok to shut down after a certain period of use unless someone enters a four-digit access code.
To activate the screen time management feature on TikTok, tap "Me" in the lower right corner. Then, tap the three-dot icon in the upper right corner to open the "Privacy & Settings" menu.
Scroll down to the "General" section, tap "Digital well-being", then select "Screen time management".
Here, you will see some details about this feature. Tap Time limit, then choose 40, 60, 90 or 120 minutes. Touch "Enable screen time management" to save your settings.
You will be prompted to set a password. Confirm the code and TikTok will now prompt you for this passcode if you are using the app for longer than the time limit you have chosen. A green banner appears briefly at the top of the screen, confirming the change.
Read also:
How to download TikTok videos on Android.
How to download TikTok videos to iPhone
How to activate restricted mode in TikTok
You can use TikTok's restricted mode to filter out any inappropriate content. This feature in any application is always a work in progress. However, in TikTok, people can report the content that this filter or the whole platform should block.
To activate TikTok's Restricted Mode, select Me> Three Dot Icon> Digital Wellbeing, then select "Restricted Mode".
Tap Enable Restricted Mode, then enter a four-digit access code twice. Restricted mode remains active until you use the access code to deactivate it again. A green banner appears briefly at the top of the screen, confirming your change.
You may be interested in: How to revert Tik Tok videos on Android or iPhone.
How to disable direct messages on TikTok.
As a parent or guardian, you can also limit or disable any direct messages (DMs) on your child's account. In fact, as of April 30, 2020, DMs will be disabled by default on accounts under the age of 16.
To disable DMs, tap Me > Settings > Privacy & Safety > Who can send you direct messages. You can then select "None" to prevent anyone from sending direct messages to this account. Alternatively, you can select "Friends" to limit the account to only receive DMs from friends.
Again, if you don't enable Family Matching, all three parental control settings in TikTok are easy to disable.
Don't leave me: How to slow down TikTok video by recording in slow motion.
To read more:
How to protect your TikTok account.
How to set parental controls on iPhone and iPad
How to make your TikTok account private in 5 steps
How to save TikTok videos
How to search TikTok