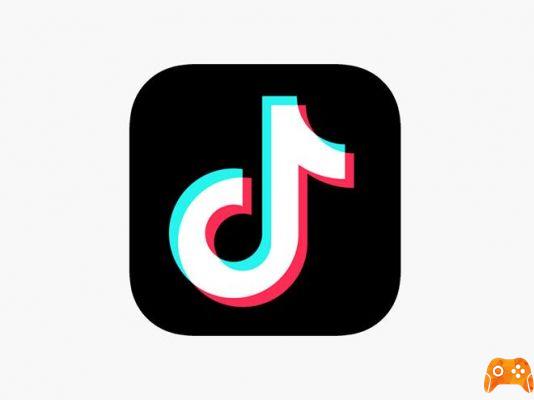 TikTok is a social media platform on which you can create, remix or share short videos. Because it is so popular with teenagers, parents obviously want to protect their children from inappropriate content. Fortunately, Parental Controls can be configured on TikTok which can help you with that.
Before getting started, you'll need to log into your child's TikTok account on their iPhone or Android device. Make sure you also download the latest version of the TikTok app for Android or Apple.
How to activate Parental Control on TikTok
Using Family Pairing, you can link your TikTok account with your child's. This will prevent you from changing any settings yourself. After enabling Family Pairing, you can adjust screen time, content, and communications on your child's account.
To enable Family Pairing, open TikTok on your phone and tap "Me" in the lower right corner. Tap the three-dot icon in the top right corner of the app to open the "Privacy and Security" menu.
In this menu, tap Digital Wellbeing> Family Pairing. TikTok will ask if a parent or teen is using this account; tap "Parent".
You will see details on the tools at your disposal. Tap "Continue" to view a unique QR code.
Then, open TikTok on your child's phone and tap Me> Three-dot icon> Digital Wellbeing> Family Matching> Teenager.
Your child's phone will ask you to scan the QR code displayed on your phone. You may need to authorize TikTok to use your phone's camera before you can scan the QR code.
After scanning the QR code, tap "Link Account" on your child's phone. Confirm your choice and the accounts will be linked. On your phone, you can now tap your child's account to log in and change their security settings.
You can also activate all three parental control features individually on an account without Family Pairing (see below). However, Family Pairing is the only way to prevent your kids from easily changing these settings.
It might read: How to add your music to a TikTok video
How to activate screen time management on TikTok
Setting a strict time limit for social media use is a healthy habit for everyone to adopt. The Screen Time Management feature forces TikTok to shut down after a certain period of use, unless someone types in a four-digit passcode.
To activate the screen time management feature on TikTok, tap "Me" in the lower right corner. Then, tap the three-dot icon in the upper right corner to open the "Privacy and settings" menu.
Scroll to the 'General' section, tap 'Digital Wellbeing', then select 'Screen Time Management'.
Here, you will see some details about this feature. Tap Time Limit, then choose 40, 60, 90, or 120 minutes. Tap "Turn on Screen Time Management" to save your settings.
You will be prompted to set a password. Confirm the code and TikTok will now ask for this passcode if you are using the app for longer than the time limit you have chosen. A green banner appears briefly at the top of the screen, confirming the change.
Read also:
How to Download TikTok Videos on Android
How to Download TikTok Videos to iPhone
How to activate restricted mode on TikTok
You can use TikTok's Restricted Mode to filter out any inappropriate content. This feature in any app is always a work-in-progress. However, on TikTok, people can report the content this filter or the entire platform should block.
To activate TikTok's Restricted Mode, select Me> Three-dot icon> Digital Wellbeing, then select "Restricted Mode".
Tap Turn on Restricted Mode, then type a four-digit passcode twice. Restricted Mode remains active until you use the passcode to deactivate it again. A green banner appears briefly at the top of the screen, confirming your change.
It might interest you: How to Reverse Tik Tok Videos on Android or iPhone
How to disable direct messages on TikTok
As a parent or guardian, you can also limit or disable any direct messages (DMs) on your child's account. In fact, starting from April 30, 2020, DMs will be disabled by default on accounts for those under the age of 16.
To disable DMs, tap Me> Settings> Privacy & security> Who can send you direct messages. You can then select "None" to prevent anyone from sending DMs to this account. Alternatively, you can select "Friends" to limit the account to only receiving DMs from friends.
Again, if you don't enable Family Pairing, the three parental control settings in TikTok are easy to disable.
Do not leave me: How to slow down TikTok video by recording in slow motion
Further Reading:
How to protect your TikTok account
How to put parental controls on iPhone and iPad
How to make your TikTok account private in 5 steps
How to save TikTok videos
How to search on TikTok