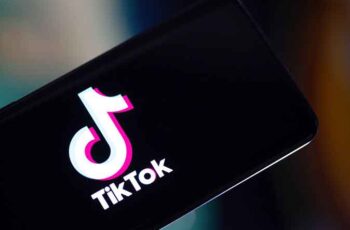 Despite being quite strict on content and communication policies, TikTok is not immune to abuse. In fact, some criminal complaints have been raised for the abuse of underage users. And the sad fact is that there will always be criminal minds trying to take advantage of an otherwise fun and well-meaning social network.
Online bullying can also be heartbreaking, even if it usually has nothing criminal about it. So you shouldn't think twice before blocking and reporting a user who is putting you in trouble. Read on to find out how to do it.
How to block someone on TikTok
There isn't much to block or report a user on TikTok - the actions are pretty much the same as on most other social networking platforms. However, it is worth taking a close look at the required steps.
Launch the app and find the person you want to block. The great thing is that you don't have to follow the person to start the block.
When you see a post from that person, tap on their username and select the three vertical dots in the top right corner of the screen.
As soon as you do that, a pop-up window appears with more actions. Tap the "Block" button under the different sharing options and you are good to go.
You can also report a user here. Tap the "Report" button and TikTok will take you to the "Select a reason" window. You need to tick a few boxes before submitting, but the menus are intuitive and easy to use, so it shouldn't take you more than a minute to report someone.
Important notes
TikTok informs you that the report was sent via a small notification. However, it is still unclear if you receive any feedback after the platform has processed your request. For example, something like an email saying the person impersonating you has been banned from the platform. If you are experienced with this, feel free to share it in the comment section below.
On the other hand, the user is immediately blocked and the profile content disappears. The platform records your preferences and you will not see that user's posts in the feed. Additionally, there is an option to manage your blocks.
How to manage blocked users on TikTok
To see the users you have blocked and perhaps cancel the action, tap the "Profile" icon at the bottom right of the screen. Then press the three horizontal lines to access the "More" menu.
Select "Privacy" in the Account tab and scroll to the bottom in the next window. Tap "Block account". Tap the "Unblock" button if the person no longer deserves to be there.
With that in mind, there is more to the "Privacy" window besides the list of blocked users. Find out how to protect your profile from hate speech, online bullies and outright digital criminals.
TikTok security features change
It is worth noting that the security options and menus are located in the "Privacy" window. Since you already know how to get there, we won't repeat the steps.
Either way, there are seven different options for filtering the content you get and others can see. First, there's a menu for restricting comments on your posts and preventing others from dueling with you. By default, both features are set to Everyone, even if you set them to Friends or disable them altogether.
The same goes for TikTok reactions, but the great thing is that you can limit which users are allowed to message you to friends only. The app should be set up this way from the start, and you can also turn off messages altogether.
There are options to let others know which videos you like, set comment filters, and allow your videos to be downloaded. Offensive and spam comments are automatically filtered, although there is a button to disable the feature. You can also filter comments based on specific keywords.
Both of these features are quite useful for your child's TikTok account and if you use the platform for marketing and promotion.
Other things you can report
The safety features are out of the way; you should know that there is also an option to block or report individual comments, videos and chat messages.
To report a comment, tap the chat box to the right of the video preview window. Scroll through the comments and tap and hold the one you want to report. When a pop-up window appears, press "Report" and explain why. If you want to report the video itself, tap the arrow icon at the bottom right of the screen and choose "Report".
Reporting individual chat messages is similar to blocking / reporting users. Once you are in the chat, press the three vertical dots and choose Report or Block. And if the user is really rude, don't hesitate to do both.
FAQ
Will TikTok warn the user if I block it?
No. TikTok does not provide any notifications or indicators to the other person that you have blocked it. They will only see that they can no longer message you and can no longer view your content.
However, if you choose to unblock the user at a later time, you will need to tap the "Follow" button on their profile again to send a follow request. This is a good indication that something was wrong and you may want to be ready to answer questions.
How to use speech synthesis in TikTok
Final TikTok block
Without a doubt, social networks like TikTok are here to stay and there will always be people looking for ways to abuse them. Therefore, it is essential to be smart in using the platform and to try to keep things as private and fun as possible.
Who is bothering you on TikTok? Have you already blocked them? Share your experience with the rest of the TechJunkie community in the comments section below.
Further Reading:
How to withdraw money from your TikTok account
How to search on TikTok
How to find someone on TikTok without knowing their username
How to protect your TikTok account
How to block users on TikTok and how to delete followers