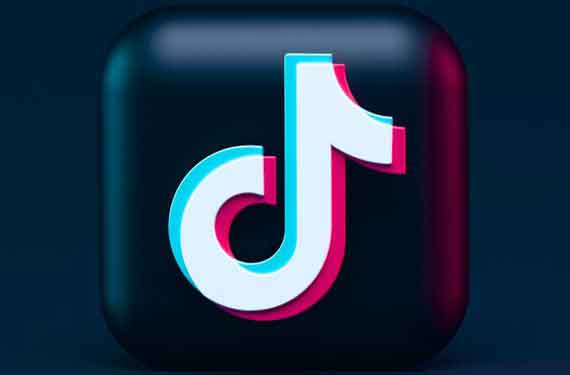 If you have earned money through the TikTok Live Stream program, here's how you can withdraw money from your TikTok account. Many content creators on TikTok use the platform not only as an outlet for personal expression, but also as a means of earning money.
Through the TikTok Live Stream program, content creators earn TikTok diamonds, which can be converted into real money and withdrawn to a bank account. Here's how to withdraw money from your TikTok account ...
How to activate TikTok Pro
How to withdraw money from your TikTok account
If you have earned diamonds through the Live Stream program, you can view your TikTok balance and withdraw it to your bank account.
To view your balance and initiate a withdrawal, please visit your profile and then click on the three dots in the upper right corner of the screen. Scroll down and select Sale.
You will be taken to a screen that shows your coin balance and a small button at the bottom that says Regali LIVE. Select Regali LIVE to check your diamond balance.
Here you will see how many diamonds you have earned for the day and how many diamonds you have earned in total. A diamond is equivalent to about 0,05 euros. However, you should note that TikTok holds a few euros after this conversion.
How to use speech synthesis in TikTok
How to withdraw money from your TikTok account using PayPal
To withdraw your earnings, you can click the button Withdraw down. After accepting the terms and conditions, you will be asked to log into your PayPal account and then type in the amount you wish to withdraw.
Your request will be reviewed and then processed. It may take a few days (up to 15 days) for your money to reach your Paypal account.
It may take an additional number of days for your money to be sent from your Paypal to your bank account, unless you choose a faster withdrawal method which would cost you a few extra euros.
The minimum amount you can withdraw from Tiktok to PayPal is € 50 and the maximum you can withdraw is € 1.000 per day. So if you have € 5.000 in your TikTok balance, you can withdraw it in 5 days by withdrawing € 1.000 every day.
How to block someone on TikTok
Problems sending money to PayPal
If you notice that the money you are trying to send keeps bouncing or returning to your TikTok account, it could be for a couple of reasons. First, TikTok only sends money to verified PayPal accounts.
To verify your PayPal account, you need to link and confirm a bank or link and confirm a card. If you are new to PayPal, here is a guide to setting up your PayPal account to receive payments.
You may also experience problems sending money if your first and last name, as well as your email address in TikTok, do not match the details you use on your PayPal account.
If you're still having trouble, you can contact TikTok support using the app. Click on the three dots at the top right of your profile. Scroll down to Report a problem. Select this then tap the notes icon in the upper right corner of the screen.
Then select Tell us your feedback down. You will be taken to a page where you can type in the report and add a screen protector. When done, select Report.
Is TikTok safe for children?
TikTok can help you earn money
TikTok is constantly evolving to offer more features to both creators and their followers. It has grown to be more than just a video sharing platform.
The gifting feature, for example, now allows followers to support influencers they love. Meanwhile, the withdrawal feature allows creators to make serious money using their creative work through the content they produce.
Further Reading:
How to make your TikTok account private in 5 steps
How to protect your TikTok account
How TikTok Gifts Work
How to change your age on TikTok
How to search on TikTok