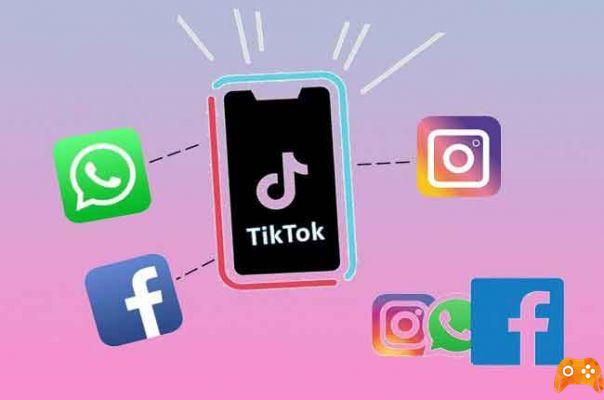 TikTok, in China is Douyin, is the fastest growing app in the world. It officially launched in September 2016 and attracted over 150 million users before incorporating Musical.ly into the fold, which boasted 100 million unique users.
The social media app offers a plethora of videos to watch without ever creating an account. Once you've created one, you can follow other creators. Anyone familiar with Snapchat can see how similar the app is by adding sounds, special effects, filters, and snippets to your 15-second Tik Tok video clips.
Unlike Vine, a similar app with short comic clips, Tik Tok's focus is the same as Musical.ly, music. Those interested in lip syncing, dancing, parkour, challenges, magic tricks, lip dubbing, and even aesthetics will surely find Tik Tok appealing. You can even create videos on your phone using Tik Tok and share them with the world via social media.
TikTok and social media integration
TikTok has welcomed its huge success as a social media app similar to Facebook and Instagram. While it may not have achieved the prestige of any of these, TikTok certainly has its place among the most used social media.
You can save all the videos you create via the Tik Tok app and keep them safe. In addition to that, to strengthen their user base and achieve that coveted high-level social media status, it is possible to share TikTok videos on Facebook. Regardless of the device you use, you can save all the videos you make and share them on the Internet.
Which brings me to the point of the article. I'll look at how to save your videos on different devices and how to share them on a social media platform like Facebook. Then we will also see how to share your entire TikTok profile with other users on Facebook.
Saving your TikTok videos
Most of the users currently using TikTok don't even know that there is a built-in save feature for videos.
It is quite evident that Tik Tok allows you to share any video created directly on another social media platform such as Message, Messenger, Facebook, Instagram, Stories, WhatsApp and many more.
However, just below those sharing platforms, you'll find a Save Video feature right there in Tik Tok. This helps you to save the videos directly to the platform itself so that you don't feel forced to share them on another platform.
To save a video to TikTok:
Launch the Tik Tok app from your favorite mobile device. Android or iOS
Find the video you want to save.
Click the button Share located in the menu on the right.
Select Save video, which you can find at the bottom of the screen.

This will automatically save the video to your phone's local storage.
The video will be saved with both the Tik Tok logo watermark and the original creator's user ID.
How to save TikTok videos on iOS and Android without Tik Tok logo watermark
For this method, you will need to download and install a third party app on your device. You will save the video through the use of a screen recording program called ApowerREC. This app will allow you to save the recorded video and bypass the automatic addition of the watermark and user ID that are applied to the video.
After downloading the ApowerREC app on your mobile device, launch it and then:
Find Settings in the menu at the bottom of the screen and tap on it.
Enable both options Overlap registration e Screen overlay.

This will allow us to use the context menu to manage the recording and allow a screenshot of the Tik Tok video.

Select Portrait in so that the recording is recorded correctly.

Tik Tok is in a vertical "portrait" style by default.

While recording the Tik Tok video, click on the icon Camera whenever you want to take a screenshot.

Tap the icon Overlay to expand the recording menu and see the different options you can use.
This menu will show icons for Stop, Pause, Hide menu or Add image.

Once the recording is complete, the recorded video can be found in ApowerREC.

You can preview it or share it directly within the app on any other social media.
Save TikTok videos to PC
Technically, you could be using the same app, ApowerREC, for both mobile and PC. However, the PC gives us a better option than a screen recording app to use to save TikTok videos. There is a site called Musically Down that works as a music video downloader which is just what TikTok videos are considered to be.
To use Musically Down to download TikTok videos to your PC hard drive:
Go to the website using your favorite browser.
With TikTok open, locate the video you want to save and copy the URL of that video.
Open a new tab in your browser and paste the URL, which will be in the short version, in the address bar. click on Submit.

Doing so will change the shortened URL provided by TikTok to a full-length URL for use with Musically Down.

Copy the new longer URL and paste the link into the blank Musically Down URL.
Complete by clicking the button Download.
Now that you've saved the video where you want it, feel free to upload it to Facebook as you wish. Fortunately, TikTok provides the option to upload a video to Facebook directly from the app.
Share TikTok videos on Facebook
If all you wanted from this article was to be able to share a TikTok video on Facebook, then this section is for you. This is a fairly straightforward procedure and should be relatively easy to perform even for novice tech users.
To share a TikTok video on Facebook:
Find the video you want to share.

You can locate your video by tapping the profile icon in the lower right corner. Then, tap on the video you want to share.

Tap the three dots (if the video is your video) or the arrow.
Choose how you want to share your video.
Log into your Facebook account if necessary.
After logging in, the TikTok video will be shared with your feed.
Understand that these steps are for people who have chosen not to save TikTok videos on their devices outside the TikTok platform. For those mentioned in this article, ApowerREC offers the ability to share directly from the app. If saved on the desktop, you can drag and drop the video directly into a post.
Share TikTok profile on Facebook
For those who wish to share their entire TikTok profile on a Facebook page, yours or a friend's, well then you're in luck. This is a better option if you want to share your full TikTok video library with someone rather than a single video.
How to find someone on TikTok without knowing their username
To do it:
Launch TikTok on your phone.
Tap your icon Profile. This is the person silhouette icon located in the lower right corner of the screen. A list of your videos will be displayed.
Then, tap on the three dotted icons in the top right corner of your profile.

If you prefer, you can use the share option located near the bottom right corner of any of the videos in the list.

Toccata Share profile.
Select a sharing method for your profile by choosing email, messaging, or one of the social media apps in the list. For our purpose, we recommend that you choose Facebook.
Once you have chosen the sharing method, a new message or post will open in the selected app.

If prompted, log into your Facebook account.

Your TikTok profile should appear in a post on your Facebook wall.
Anyone who currently has a TikTok account can tap Follow on the post and start following your TikTok profile. From here they will be able to see any new TikTok videos you post.
Further Reading:
How to save TikTok videos
How to search on TikTok
How to make your TikTok account private in 5 steps
How to share WhatsApp status as a story on Facebook
How to share a video from Facebook to WhatsApp easily