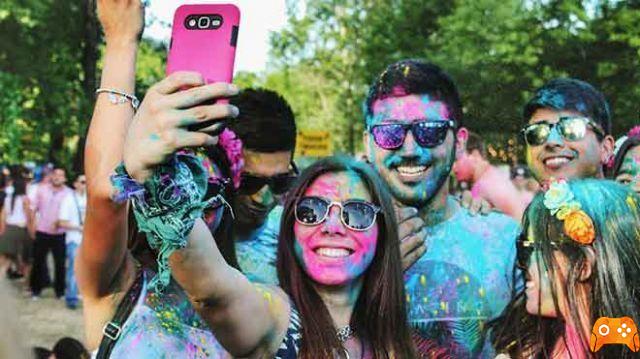 How to do a direct TikTok and all its advantages. One of the most popular social networks of the moment is TikTok, its growth has been progressive and now has millions of active users per month. Thanks to the platform it is possible to upload, watch and share short videos with very attractive effects, stickers and filters.
Plus, you can duet with friends and put together your musical repertoire to make your content more dynamic and interesting. And if that's not enough, the Chinese app offers LIVE to connect with your followers and make direct calls, which is a good idea for establishing closer links with users.
Unfortunately this function is only available for subscribers with +1000 followers and whose profile is an adult, always respecting the established permissions. If you are tiktoker and you meet the conditions imposed by the program, it is time for you to know how to do a live on TikTok and its advantages.
What are the advantages of doing a LIVE on TikTok?
The program Live Stream di TikTok will establish a more fun approach to your followers.
You will be able to communicate your views more openly.
You will know your target audience.
You will answer questions and doubts.
You will be able to hook your virtual community.
As you will see, live broadcasts they will open many doors to you and you can even receive gifts or virtual credits from application users. Especially if you represent a company, a brand or are simply a user / influencer.
Steps to do direct TikTok and requirements
Log in to the TikTok application, from your mobile.
Tap the (+) icon, located in the lower center.
The video editing screen will open. At the end there will be options to set the duration of the video. If you belong to the Live Stream program, you will see the following: 60s - 15s - MV - LIVE.
Select "LIVE" and you will immediately start broadcasting live. In turn, a notification will come to your followers to join, send messages and give you gifts.
It should be noted that if you still do not reach the minimum maximum of followers, but many of your videos have grown exponentially, the options may be activated immediately. It is not certain, but it is a probability.
Likewise, you can read the policies of the Live Stream program offered by TikTok and be more confident in the conditions.
How much money can I earn by doing TikTok live streaming
As mentioned above, on TikTok any user can give you gifts when you start broadcasting live, this is done through the currencies of the platform.
To make you understand a little, a common user can reload coins directly from wallet application, following these steps:
Log in to the TikTok app, from your mobile.
Go to yours user profile.
To touch i 3 vertical dots that appear at the top right.
Individual "Wallet" and then touching the button "Waterfall".
They will automatically show the plans according to your country o region: 100 coins for € 1,09. 500 coins for € 5,49. 2000 coins for € 20,99. 5000 coins for € 54,99. 10.000 coins for € 104,99. With coins on the platform you can redeem virtual gifts.
What are virtual gifts?
They are gifts that users give to them favorite tickers via chat. When a user exchanges coins for gifts, an icon will appear in each person's chat LIVE, simulating a gift box. All gifts will be stored there. Among the options you will get:
TikTok: 1 coin.
Panda: 5 coins.
Bravo: 5 coins.
Big Love: 25 coins.
Sunscreen: 50 coins.
rainbow puke: 500 coins.
Concerto: 500 coins.
I am very rich: 1000 coins.
Drama Queen: 5.000 coins.
Whenever a user sends a gift or a coin in full, his name will appear on the front line. The more the gift is worth, the bigger the name online, the details of the gift will appear, and you have a better chance of receiving a greeting.
How are gifts transformed into diamonds?
Once you start do a live on TikTok, your work will be rewarded through the gifts your users give you. However, only the "Diamonds" will be reported in your account.
If you wonder why diamonds and not coins; The answer is very simple. In shipping, a certain percentage is lost due to platform fees. A 30% goes to the store servers in which the application is archived on 20% Tik Tok and remaining 50% from the creator of the content.
The minimum rate
Once you have accumulated enough diamonds, you can exchange them for real money, be it dollars, euros or local currency. The minimum fare is € 25 EUR and a maximum of € 1000 EUR / week.
3125 coins - 25 € EUR
6250 coins - € 50 EUR
12500 coins - € 100 EUR
25000 coins - € 200 EUR
50.000 coins - 400 € EUR
Further Reading:
How to make your TikTok account private in 5 steps
How to search on TikTok
How to activate TikTok Pro
How to protect your TikTok account
How to change your age on TikTok