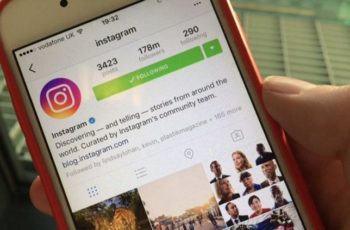 Do you want to bring more Instagram traffic to your website? Wondering how to link in Instagram Stories? In this article, you will learn how to add links to your Instagram Stories and find ways to incorporate links from your Stories into your Instagram marketing.
Who has access to adding links in Instagram Stories?
Like many Instagram marketing features, clickable links in Stories were first distributed to verified accounts. In May 2017, Instagram began rolling out this feature to more marketers on the platform.
Clickable Story Links are also available for business profiles (not personal profiles) that have more than 10.000 Instagram followers.
There doesn't appear to be any geographic restrictions on clickable article links, and as the feature is gaining popularity and usage, we can hope that Instagram will continue to extend this functionality to even more users.
It's easy to add a link to your Instagram Stories, and that's done quickly in just a few steps.
How to add a link to your "Instagram Stories"?
Start your Instagram Stories
You can take a photo or video directly in the Instagram Stories app or swipe up on the Story screen to import any image taken in the past 24 hours.
Add the link URL
To add your link, click the channel link icon at the top of your Stories.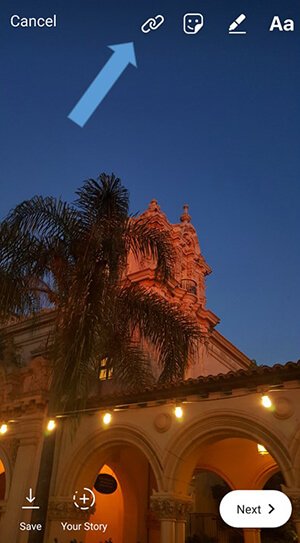 A new window will appear on the screen, allowing you to enter the link destination of your choice. Enter the full URL and press the green check mark (on Android) or "Done" (on iOS) to save the link.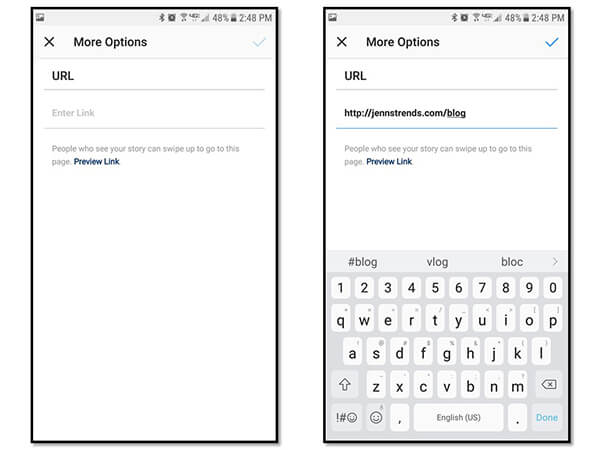 The URL page will allow you to enter the link for any web page you want to send your audience to. Instagram stats currently don't account for clicks on URLs. Therefore, to measure traffic and conversions, you need to use a link that you can track separately.
It is recommended that you use a quick link such as Bit.ly or Rebrand.ly to create a shortened URL on which metrics can be tracked. Once a URL is successfully linked to your story, the link icon will be highlighted to indicate that your story has a link.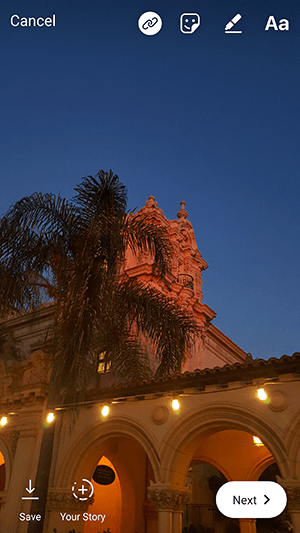 Keep editing your story
Add any other content, including text, stickers, and filters, to your story, then import it into your profile as you would any other story.
It is highly recommended that you include a call to action in the text of the article to tell people to access the link. Common calls to action include "Swipe Up to See More" or "Print" See More "to visit our website."
How can your subscribers see your story with a link?
When Instagram users see one of your posts with a link, they see the "See more" option at the bottom of the screen.
Visitors will see the "View" option at the bottom of an article when the link has been added. While the "See More" invitation is clearly visible, some users may not notice it if they don't search for it.
Less active users on Instagram may not even know how to search for it, so it's advisable to include a prominent call-to-action button that is preferably light in color (green) to gain your audience's attention. Did we just finish seeing how to add a link to your "Instagram Stories"?
Effective techniques for using links in your Instagram Stories
Since adding links to articles is currently the only way to add a specific link to an article on Instagram, marketers can become overly zealous by abusing the frequent addition of too many links.
Depending on the number of "posts" in your story, you can include one or two articles with clickable links throughout your story collection. For example, if your story is a series of three or four "posts", only one should have the link. If your story has six to eight posts, you can include the link in two of these posts.
And remember, every story collection shouldn't include a link. As a marketer, you need to make sure that the link you provide creates value and context for your story so that your audience can benefit from it.
Here are some innovative ways to add links to your Stories and share them with your visitors:
Generate traffic on your blog posts
If you incorporate a blog into your marketing strategy, you know the interest in sharing this new blog in as many contact points as possible. With links on Instagram Stories, you can not only alert people that you have a new blog, but you can also include a link directly on this blog.
Complete your tutorial or stories
If you use "Instagram Stories" to share tutorials or tips with your audience, you can include a link to your website, with full instructions, at the end of the story.
For example, if you share a recipe with your audience, the first message might be the finished dish, the next two articles would show scenes from the preparation process, and the last message in the story might show the dish accompanied by a call scrolling to the high to get the full recipe from your website.
Offer exclusive content
An innovative way to use story URLs is to capture audiences about something they want to see and review more often.
Zach King shared an Instagram story to announce the winners of a recent contest, but visitors had to go to his website and swipe to see the list of winners. Use teasers like Zach King to encourage your audience to visit your website for something interesting.
This tactic also works well for revealing exclusive information, checking out new products or projects, or bloopers from a recent video shooting session. Be creative in your approach to tease your audience!
Promote your products or services
Of course, if you have a product or service to promote, it's only natural that you want to share it on your Instagram Stories. Like most social media tactics, this is perfectly acceptable when used sparingly. All stories should not be used to promote a product or service.
If you choose to use clickable links in stories to promote your products, you should also use the links for some of the other tactics listed here. This ensures that your audience doesn't assume you want to sell them something every time they see a link in your story.
If you want to promote a product or service or run a promotional campaign, keep it fun and stylish in the same way as your stories.
When you use links to promote products or services in your Instagram articles, keep the same style as other articles.
Conclusion
This clickable link feature has been highly anticipated by many marketers who have been looking for other ways to drive traffic from Instagram. When used effectively and creatively, marketers who have access to this feature will certainly be able to increase traffic to their websites.
How to enable / disable Instagram notifications
Further Reading:
How to add more photos to your Instagram Stories
How to send a link on Instagram
How to see Instagram stories anonymously
How to silence someone on Instagram
How to read Instagram message without the sender knowing