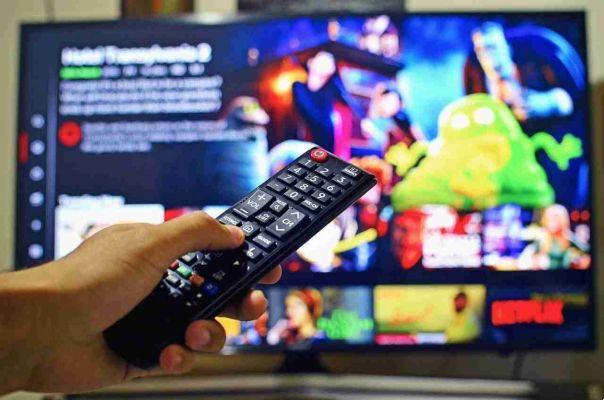 Netflix allows you to create multiple profiles to make it easier for you to manage the various people who log into your account.
You may have created a profile for you, your wife, and one for your children. If you don't want them to unexpectedly enter your profile, or see the content you are watching, you can protect it with a PIN.
Every time someone tries to access your Netflix profile, they will be prompted, and without it, it is not possible to log in.
But let's see how to set a Pin on a Netflix profile.
Add Netflix Profile Access PIN
All you have to do is go to the Netflix page.
Log in with your account credentials.
Now select the down arrow in the square of your profile picture at the top right and select Account.
Scroll down the pages and in the section PROFILES AND FAMILY FILTER select the account arrow for the profile you want to protect with the PIN.
From the menu that appears, select Change next to the item Profile Block.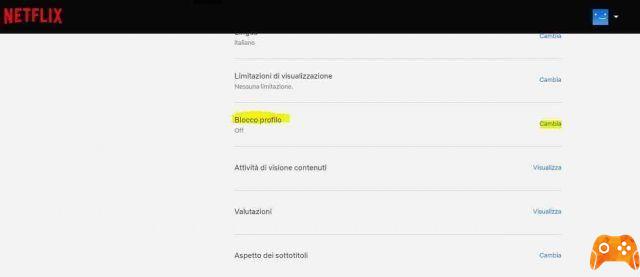 You are asked to type in your account password, the one you use to access the service. Do this and hit Continue.
Now check the box Pin required to access the profile.
Therefore, insert in the appropriate fields the four digits of your PIN which will be used to access your profile.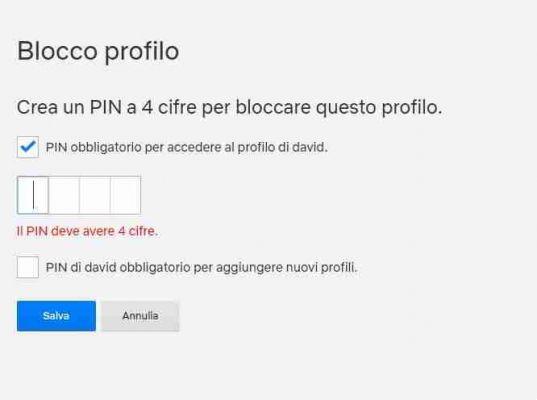 If you want you can also check the box Pin of… required to add new profiles. This also forces the PIN to be entered for adding new Netflix user profiles.
Once done, press on Save.
Done now your selected Netflix profile is protected by a PIN.
The PIN will not be automatically requested the next time you visit Netflix if your profile is already selected. If you want to block the profile, click on your profile icon at the top right and select the 'Sign out of profile' option. When you do this, the profile will be blocked. To re-enter, you will need to enter your PIN.
A profile that has been locked by a PIN will have a lock icon under the profile on the profile selector.