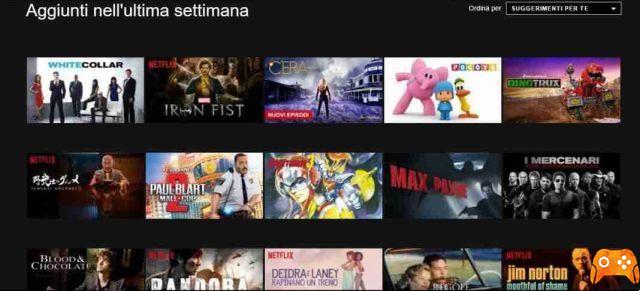 Netflix new arrivals how not to miss one. Check out all the latest recently added series and movies on Netflix quickly.
Netflix gets new content every month. There is an official page where you can view the newly added content on Netflix. It is updated weekly.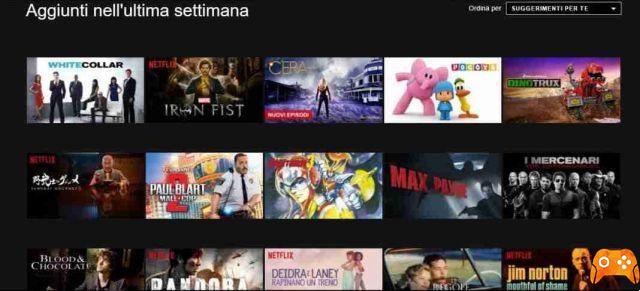 Netflix latest series and movies added during the week
There is a real dedicated official page to really know all the new arrivals on netflix of the week.
To see the page dedicated to the latest movies and TV series posted by Netflix log in from the duo browser by clicking here, you will be directed to the official page where by logging in to netflix it will show you the new arrivals.
This page will show you all the Netflix news posted during the last week.
This page differs from the one that is normally proposed in the new arrivals section from the app or from the netlix normally because it will really show you all the news without relying on your viewing habits anymore but showing you the entire list.
So you can be sure not to miss any new series or movies posted by netflix.
Netflix daily checks for new releases through a dedicated website.
Thanks to this site that is updated every day you can check every daily release on netflix.
The site in question is in English but just click on the flag of your country to get a list of releases on netflix updated in your state,
The site in question is: whatsnewonnetflix.com