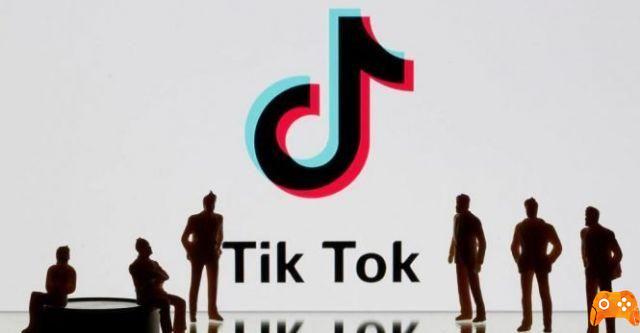 A profile picture can tell a lot about a person. Depending on how often you change it, it could mean how your mood is. Bad day to forget or wonderful day to frame?
Some people don't even bother uploading one, thinking it's irrelevant. Others, on the other hand, lose their souls. After all, a profile picture on your social media account shows what the world is like.
All social media platforms are more or less spaces for posting photos. Instagram took the lead in that department, but TikTok rules the world of short videos. It is the ultimate social media app that showcases your audiovisual creativity.
THE WORLD OF TIKTOK
What is TikTok? TikTok is an entertainment marvel for some and a scary stranger to others. It means that kids and teens love it, while their parents fear it.
When you download the TikTok app, it instantly sucks you in with its videos featuring most of the young people lip syncing, dancing, performing comedies or wandering around town.
Tik Tok is an application filled with videos of a few seconds in which users dance, sing or play with background music and of course the most creative are those with the most likes.
YOUR PROFILE
When we first find ourselves using a new app, it takes some time to discover all the configurations. So, we'll probably be using it for a while without realizing we have some settings available that we didn't know we had.
So, if you want to continue exploring TikTok and discover its interesting features, it would be a good idea to add the details to your profile first. Mostly your username and profile photo.
Changing your username is an important part of your online presentation:
Open the TikTok app and click the profile button in the lower right corner of the screen.
Then, click "Edit Profile".
You will be taken to the page where you can type in your new username.
CHANGE THE IMAGE
When it comes to your profile photo, here's how to upload and edit it:
Open the TikTok app and go to your profile page.
Click on "Edit Profile".
You can now choose whether to upload a photo or a short video to your profile.
Tap the circle below which says "Change Photo" and you'll be offered the option to take a photo right there, or select one from your device's gallery.
You will be asked to confirm if this is actually the photo you want to use as your profile picture, and if so, click the check mark in the upper right corner of the screen.
You will be able to crop the photo and fit it as best you can in TikTok's round profile photo slot.
Here's another way to change your profile photo on TikTok. When you are on your profile page, just skip clicking "Edit Profile" and just:
Tap your profile photo.
Your current profile photo will appear. Below it, at the bottom of the screen, you will find "Edit".
Go ahead and press it and you will be able to take a new photo or upload one from your gallery.
If, however, you would like to post a short video as a profile, TikTok makes it available. This is the short video clip app and it makes sense for TikTok users to want to choose a moving image for their profile. The setting is very similar to editing your profile photo. All you need to do is:
Open TikTok and go to your profile page.
Next to the "Change photo" option, you will see "Change video".
Your device's video gallery will open and you can select the video you want to use.
You can now trim and select 6 seconds of that video to use for your profile.
Click "Save" and the video will be uploaded.
Removing the video is also easy - just tap and hold the uploaded profile video. You will be able to click "Remove" from the menu that opens.
SOME SAY TICK, OTHERS SAY TOK
The TikTok app might be a little hectic for some, but it's a never-ending sea of ​​fun for others. Changing your TikTok profile picture only takes a few steps. Let us know in the comments below if you prefer a photo or video for your TikTok profile.
Further Reading:
How to change TikTok username in a few simple steps
How to change your age on TikTok
How to make your TikTok account private in 5 steps
How to search on TikTok
How to change Netflix profile picture on iPhone