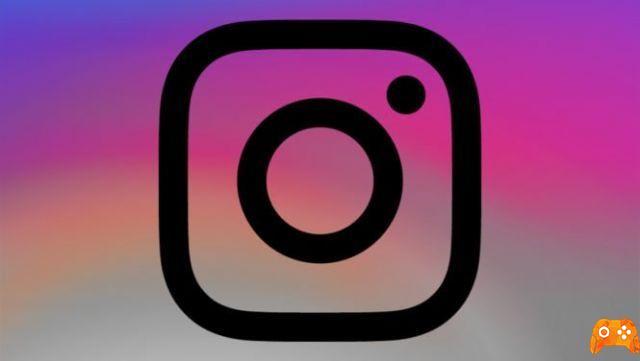 How can I delete all photos from Instagram? Here is a quick and easy guide! This article is entirely dedicated to users who use Instagram daily, in particular we want to explain to you how to delete all photos from instagram without necessarily deactivating or deleting the account.
It may happen that in the past you have uploaded many photos to your Instagram profile, photos that you now want to delete but you don't want to delete your Instagram account.
What happens if I delete the Instagram account?
By deleting the Instagram account, in fact, you would lose all your followers, you would stop following all the profiles that interest you and you would necessarily have to start from scratch by creating a new account.
In short, it would be a real disaster.
You would be bored trying to create a new profile with the exact same characteristics as the old one, as it would take a long time. Also, you might not even use your old Instagram name anymore, as it has already been used.
How can I then delete all photos from Instagram?
The alternative you have available to start from scratch with your account, without losing followers on Instagram (and all the work done over the years), is to delete all the photos you have shared in the past on the social network.
If you have shared some photos on Instagram, you can individually delete them from the Instagram app for Android and iPhone. In just a few clicks, you can delete all the photos you've uploaded to Instagram and you can start from scratch with your account.
But if you have uploaded a lot of photos to Instagram (let's talk about 100, 200 or more), how can you remove all these photos? It is certainly impossible to delete all the photos from Instagram manually: it will take hours and hours to delete them one by one and is therefore a crazy job.
How to delete all photos from Instagram
Now let's see how to delete multiple photos on Instagram at the same time and quickly, both on an iPhone and on an Android.
If you need to make all the photos disappear from your Instagram account with one click, we offer you the best solution ever, valid for Android and iPhone.
The guide below has been tested on the iPhone, however on Android it works identically.
That said, let's see the steps to follow to quickly delete all photos from Instagram.
Download the program Cleaner for iG App program dall'App Store.
Launch it, then click Allow when prompted by the program.
Click Login with Instagram> Read to accept the program terms and conditions.
At the top right, click Agree.
Now click on Media from the bottom menu.
Select all the photos you want to delete or remove from your Instagram profile.
Click Actions in the upper right corner.
Confirm by clicking Delete.
How to hack someone's Instagram account and password
Done! Give the program time to delete all selected photos from your Instagram account.
NOTE: the app in the free version allows you to delete only 50 photos from Instagram at a time. If you want to delete them all in one click, you need to purchase the full version of the program. There is also the version for Android.
If your goal was to delete or remove all photos from your Instagram account, we think you've achieved it by now.
You can clean up the entire gallery of your Instagram photos without deleting your account, thus keeping followers, likes received and above all without having to open a new Instagram profile with a new account and username. A nice time saver and above all a convenient way to reset Instagram without starting from scratch.
If you have any doubts, questions or problems, you can leave a comment at the end of the article, we will help you immediately!
Alternatives to try.
If the aforementioned app doesn't fully satisfy you, here are two more apps, available for both Android and iOS, that will allow you to delete all Instagram photos with just one click.
Mass Unfollow for Instagram (Android) - is an application that allows you to perform mass deletion of multiple media items. It is free but has a minimally invasive banner ad. These can be removed with the purchase of the Pro version, a monthly subscription that allows for unlimited use.
Insta Cleaner (iOS) - is an application exactly identical to Mass Delete for Instagram, both in terms of functionality and user interface. You can use it for free to bulk delete 25 photos; after which it is necessary, also in this case, to purchase the Pro version.
We hope we have been helpful!
Who blocked me on Instagram? Let's find out together!
Further Reading:
How to delete multiple Instagram comments at the same time
How to hide Instagram photos (posts) without deleting them
How to delete Instagram account
How to put multiple photos in an Instagram story
Your private Instagram posts and stories may not be that private