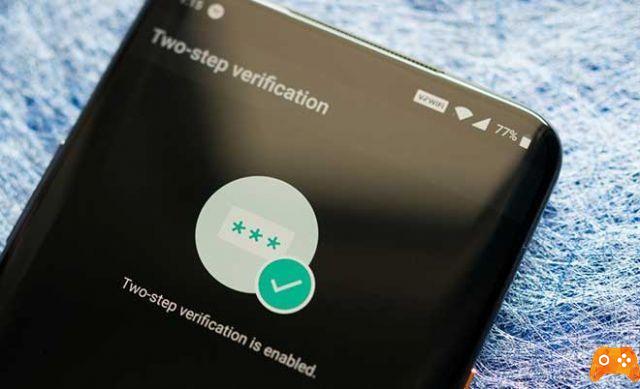 How to enable WhatsApp two-factor authentication for Android. WhatsApp, how to activate two-step verification. WhatsApp is an outstanding and revolutionary app. Simple to use, free and ad-free, it's no surprise that many users around the world demand it. With its voice and written messaging system, the ability to make voice and video calls, it offers a service comparable to that of a telephone.
Whenever you set up WhatsApp on a new phone, you will need to verify the phone number with a single password. WhatsApp also allows you to add an extra layer of security in the form of a PIN. This way, you'll need to enter the one-time password sent to your registered phone number and also a six-digit PIN before you can install WhatsApp on your phone. Here's how to do it.
How to enable WhatsApp two-factor authentication for Android
How to transfer WhatsApp chats from iPhone to Android
How to find your friends on WhatsApp
What happens if i delete WhatsApp?
How to make WhatsApp group video calls in 2020
How to enable two-factor authentication in WhatsApp for Android
There is only one method for two-factor authentication on WhatsApp and it is fast and very simple. Once logged in, the application prompts you to create a personalized PIN code.
apri WhatsApp from the app menu or from the main screen.
Select the action overflow menu (three vertical dots in the upper right corner).
Hit Settings.
Toccata Account.
Select Two-step verification.
Awards Enable to set a PIN.
Enter yours Six-digit PIN.
Add a email address which will be used to reset your PIN if you forget it.
Confirm your email address and press end to finish.
Now you will need to enter the PIN the next time you set up WhatsApp, whether it's on a new phone or if you're reinstalling the app. It's easy enough to reset your PIN if you forget it, so make sure you provide an email account so you're not locked out of your account.
Further Reading:
How to protect Whatsapp with two-factor authentication
How to enable Steam two-factor authentication
How to disable Instagram two-factor authentication
5 best two-factor authentication apps for Android
How to find out if someone is spying on us on WhatsApp