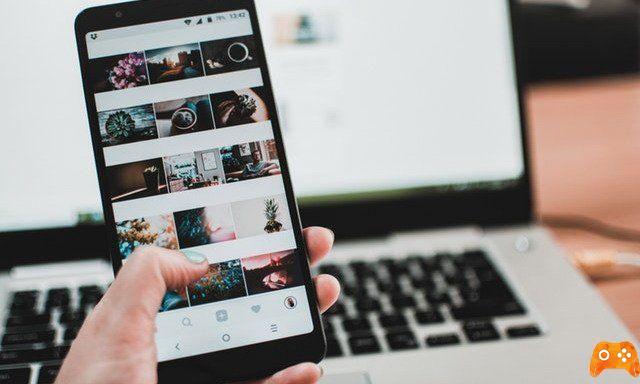 Nobody likes to be stalked on social networks but everyone loves to do it. Instagram recently incorporated a new possibility, that of knowing when a user is online or when they have been. Enabled by default, this new feature allows all users you have chatted with privately to know if you are online or to know the time of your last connection.
How to create an Instagram story and make it interesting
In this guide, we will explain how to hide your Instagram activity. These days with so many social networks, your friends and family know almost everything, and now Instagram will tell people when you are online.
Instagram recently added the familiar green dot to the profile so you know when people are online and active. Make it easy to send private messages to your friends. They can also see your last activity, even if it was 2-3 days ago.
Basically, now everyone knows when they can walk into your DM with another meme or photo. Fortunately, this Instagram update also gives us more control over our online status, and you can quickly turn it off and completely hide the status.
While Instagram just released a feature to be notified when one of your subscribers takes a screenshot, it's still possible to hide their photo sharing activity on social networks.
To disable the feature, go to your profile page go to "Options" of the application. Scroll through the settings and disable the "View online status" option.
How to create a successful Instagram hashtag
Block people you follow from seeing when you last used Instagram
Instagram has chosen to enrich its application with a new feature called activity status. Does this name tell you something? No wonder. The social networks Facebook and WhatsApp have already had an equivalent system for a while.
In practice, this means that the people you follow and the people you have talked to can know the time and date you last checked your Instagram feed. To be honest, it's a little scary, if not totally pointless.
Fortunately, everyone is free to manage their personal data as they see fit. Instagram has added a button in the app settings to disable this option. But you need to know where they are.
How to hide your Instagram activity
When you disable this feature, your status or online activity is hidden from all your friends and family. You cannot choose because the door closes at all. Enabled by default, this option allows all users you have chatted with privately to know if you are online or to know the time of your last connection.
apri Instagram
Find the button of the profile bottom right
Press the menu button 3-line at the top of the screen
Scroll to Status online and then go down to settings.
In the settings go to Activity status.
Here we are in the options to configure, now you have to turn off Show activity status and Show activity in chat. by doing so you have just hidden your activity on Instagram.
When you turn off the activity status of Instagram, you can't see the activity status of other accounts. Keep that in mind. You can find this setting in the same place on Android or iOS, it may look slightly different depending on the OS installed on your mobile device.
How to chat (easy) on Instagram from PC
Why block the status of activities on Instagram
Is it really necessary to know when your friend visited their profile? The answer is clearly no. But beware, this activity status function is far from anecdotal. Anyone on your network can now track your habits with frightening precision. Even the thieves….
Many Internet users have expressed their dissatisfaction. However, everyone is free to activate the option or not. For example, it will allow you to easily spot all the ungrateful who refused to lift a finger after watching your video. And all those who haven't had time to reply to your messages.
Open the Instagram app home page.
Click on the paper airplane icon.
Your friends' names will appear at the top of the list with the date and time of their last connection.
One thing is certain. With the emergence of social networks, a new form of voyeurism was born. Who is the one who has never secretly consulted the status of a friend ... now do you speak or shut up forever?
How to create a (beautiful) Instagram Story
Further Reading:
How to hide hashtags on Instagram
How to find people blocked on Instagram
Instagram user not found which means
Your private Instagram posts and stories may not be that private
How to find a person by phone number on Instagram