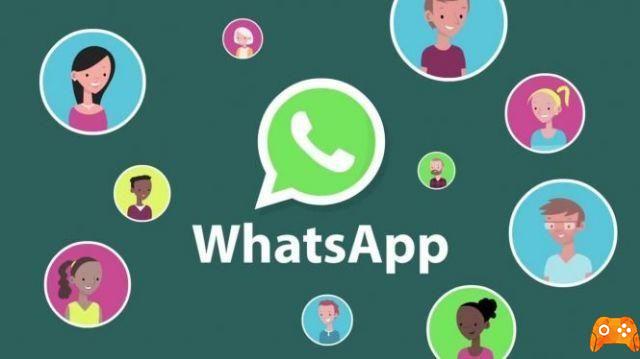 If you are tired of seeing WhatsApp statuses that do not interest you, you are in luck because very soon you will be able to get rid of them. Now, WhatsApp Beta allows you to completely hide the contact statuses you don't want to see, so you will be able to focus solely on those of the people you care about.
WhatsApp not working? Here are 5 simple solutions to try
How to hide someone's status on Whatsapp
WhatsApp statuses, like Instagram stories or Facebook statuses, can become a real break from p….! And, in most cases, the states of many of our contacts don't interest us, so in the end we end up seeing a lot of Stories that don't interest us in the slightest.
For some time now, WhatsApp has been offering the option to silence the statuses of contacts that we don't want to see, but, although they appear obscured, their publications continue to be shown in the States tab. What the new beta of WhatsApp allows you to do, is to hide someone's status on Whatsapp and make it disappear from the card.
To use the new WhatsApp feature, you must first silence a contact's status. To do this, click on the three-dot icon in the top right corner of the status and tap on the Disable option. Once that's done, you'll see that contact's updates will appear at the bottom of the window, under the Muted heading.
At the moment, this feature is only available in the beta version and we don't know when it will be released for the stable version, although it most likely won't take long. If you would like to try the experimental functions of the application, we tell you below how to install whatsapp beta on android.
What happens when you change your WhatsApp number
WhatsApp: how to install WhatsApp Beta
If you want to try all the new features of WhatsApp before anyone else, you will have to install WhatsApp Beta, the trial version of the messaging application. Normally all changes and new features arrive a few weeks - or months - before the beta version compared to the stable version.
You can try WhatsApp Beta only on Android and is available for all users of the application who want to try it. It's an open test, the best way for Facebook to ensure that a good number of users try and experiment with all changes before making them final.
Install WhatsApp in its normal version
Log into the WhatsApp Beta website
Click Become a tester
Download WhatsApp Beta from Google Play
How to hide phone number on WhatsApp
Further Reading:
How to share WhatsApp status as a story on Facebook
Whatsapp notifications arrive late [Solved]
How to hide photos and videos on Whatsapp
How to hide the WhatsApp profile photo from a contact without blocking it
How to know who saved your number using WhatsApp