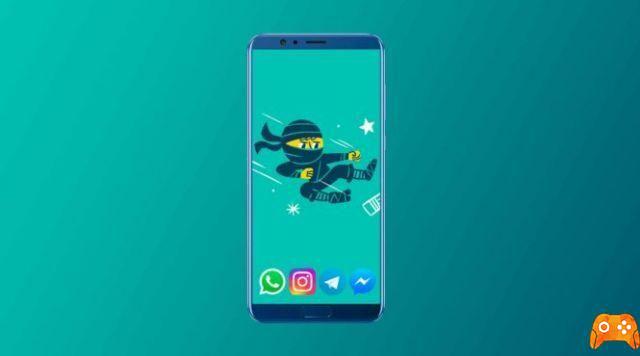 How to hide the last connection time in WhatsApp, Telegram, Instagram and Facebook. Some people are very jealous of their privacy and they don't want to feel persecuted when they use a mobile messaging service. Knowing when was the last time you connected to a service is usually the reason many decide to switch to ninja mode and prevent their contacts from knowing when they enter and leave the application in question.
The last to incorporate the feature of being able to see the last hour of connection was Instagram and its private messages in Direct. A somewhat controversial implementation, but fortunately it can be disabled, such as in WhatsApp, Telegram and Facebook Messenger. If you want to go unnoticed among your contacts and not let people know when you are online, we show you how to stop showing the time.
How to hide the last connection time in WhatsApp, Telegram, Instagram and Facebook
Hide the last connection time on WhatsApp
Let's start with the most popular of the four. WhatsApp has been allowing for many years to hide the last hour of connection so that no one sees when we open the app. Disabling it is very simple but has several consequences: we cannot see when other people are connected and we will be visible when we are with the app open by looking at our contact list or if we write to someone.
hide the last connection time in WhatsApp we have to follow the following steps:
Open the menuSettings', you can access it by clicking on the icon in the upper right corner where the conversation list is located.
Inside "Settings" we go to the section "Account".
So let's go to "Privacy".
Let's touch where it says "Last access'and we choose who we want to share this information with: our contacts, with everyone or nobody.
It's a reversible process, like in the rest of the apps, so if at any point you change your mind it's very easy to go back.
Yes, you can use WhatsApp on multiple devices at the same time!
How to be offline on Facebook Messenger
Facebook with Messenger also allows us to chat invisibly. Its application is great, and accessing the settings menu for the first time it's very intuitive, since there is no such menu, but everything is integrated into the interface they use to manage the account.
Click on thumbnail of our avatar, which you see marked in red in the image
Once there, we access the "State".
Inside we deselect the tab if it is activated.
Once this is done, we will result offline su Facebook Messenger. Of course, you can continue to know whether or not they have read your messages.
Mark Zuckerberg has found the solution to offer a safer Facebook to its users
How to hide the last login on Instagram Direct
Instagram was the last major social network to add the option to show last login. With this new feature, they also offered the option to hide it, but to do that, we'll have to do it manually. Our contacts can see when was the last time we entered the app through internal messaging and this is how we can deactivate it:
Open our profile (a person icon in the bottom bar) and click on the three lines that appear in the top right corner.
In the menu that was displayed, select "Configuration".
We scroll down and look for the option "Activity status".
We just deactivate it, and no one else will be able to know when we have opened the Instagram app.
How Instagram Stories change
Activate ninja mode in Telegram
Let's finish our list with another very popular app. Telegram has always been characterized by offering many options to its users, so it is also possible to chat in ninja mode and disable the last hour of connection. To do this, we will have to follow the following steps:
Open the options menu by swiping your finger from the left edge to the center of the screen and click "Settings".
In this menu, we enter the option that appears as "Privacy and security".
Here, as in WhatsApp, we can change who can see our last connection.
As you can see, with the exception of Facebook Messenger, it is a very simple process to hide or show the latest connection on the messaging platforms. For the more jealous of privacy it is a very useful way to breathe and prevent others from knowing whether or not we are using the app.
How to unify WhatsApp, Telegram and other messages in Chrome
Further Reading:
How to share WhatsApp status as a story on Facebook
How to send the same message to multiple contacts at the same time with WhatsApp for Android
What is TikTok and what is it for?
How to protect WhatsApp chats on Android with fingerprints with these apps
How to see Instagram stories without anyone knowing: 6 methods