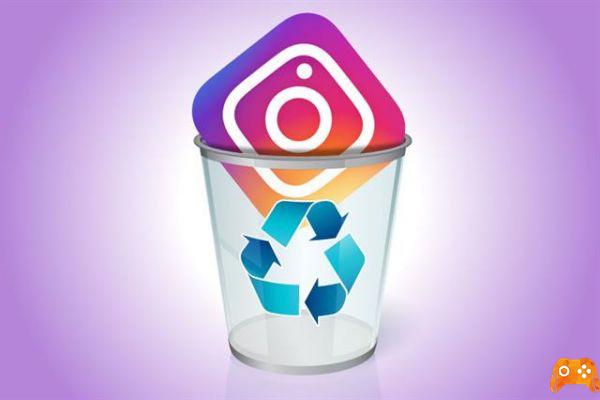 We are often asked by blog users how to know if they have been blocked or if a friend of theirs has deleted the account on Instagram. Instagram has become one of the most popular social media platforms. This is especially true for young people, as older generations prefer the twin Facebook platform. While it may have fewer users, Instagram can overwhelm our lives.
This is why many people choose to deactivate their Instagram account, at least temporarily. For followers this is a tragedy, especially if it is a famous person, because having not been warned, they may think they have been blocked.
Knowing that someone can be bothered by all of this, we decided to write a tutorial on how to know if someone has deactivated their Instagram account, in order to decide if it is appropriate to contact him via Twitter or Whatsapp.
Is the account public or private?
First of all, to find out if anyone deactivate your Instagram account, you should find out if the person in question has a public or private account. If it is a private account, it will be more difficult to find out. This is because if they block you, you won't be able to find them on your browser or app.
If you want to know if someone has deactivated their account on PC o desktop, you must follow a procedure similar to that for a iPhone or Android. Same goes if you want to know how to disable your Instagram account.
Although the mobile app has many more options than on PC, you can deactivate your account on both platforms. You simply have to go to the options section in your profile on the desktop version.
If the person has a public profile, you will be able to see all of their posts. This, of course, is valid if the person in question has published photos and videos that are visible to all. If not, you will see 'No posts yet'and you will be able to notice that his post counter is at'0'.
If the user has a private profile, you will see the message "This account is private" and you will not be able to see any of his posts even if the counter is different from '0'. This means that if you can view the profile, without viewing any posts, the account has not actually been deactivated.
Did the person block you on Instagram?
If the user has not deactivated their profile and you have not been blocked, you will see the person in question in the search bar. Conversely, if the person has not deactivated their account, but blocked you, it will not appear in the search bar.
You will also be able to view the hashtags with the username you are looking for. It is unlikely that they are related to the original profile, but if you do not, when you click on it, you will see a page that says "User not found".
If this is the case for you, then the user you are looking for has blocked you, deleted their profile or simply deactivated it. Below we will show how to know if the user has temporarily disabled or removed his account, or if you have just been blocked.
Check if his profile has been deactivated
There are three ways to know if someone has deactivated their Instagram account in case it is a private profile:
You can ask someone with another account for look for the person on the browser. Whether or not they are friends with the person on Instagram, they will be able to see the profile.
You can create another Instagram profile with another email to be able to view his profile. That way, unless he has a private account, you can see the posts he's posted.
If you know his username, you can check if he has deactivated his account using a web browser. Go to your browser, type the link "https://www.instagram.com/" and enter the correct username. It is no coincidence that some famous celebrities have abandoned the social media platform in question, Kanye West is an example.
You can know if someone has deactivated their Instagram account even through an iPhone or an Android, it is not necessary to use a PC. You can search using the browser on your mobile device, but usually using a desktop is more functional.
Don't trust third-party apps
there third-party app who claim they can show you who blocked you on Instagram. Many of them are unreliable and contain malware. The application called "Blockers Spy" has received good reviews, but after a short trial it will ask you for $ 20 a month to keep using the app.
Platforms like Instagram will often prevent these third-party apps from working. It is easier, cheaper and more effective to use the methods we have shown you in this article.
Keep in mind that if the person has deactivated their Instagram account, you will not be able to reactivate it for a few hours.
Further Reading:
4 methods to reactivate someone on Instagram
How to find people blocked on Instagram
What happens when I stop following someone on Instagram
How to find out who has not accepted your request to follow him on Instagram
Instagram user not found which means