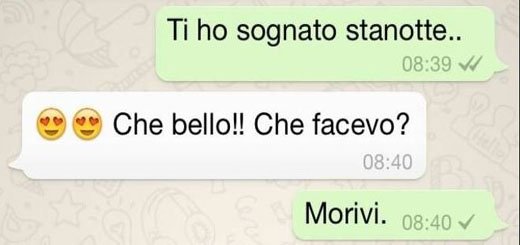 How to know who has read a message in the group with Whatsapp, what a great invention, it can be defined as the software invention of the century. The most downloaded application ever, 1.800.0000 downloads.
With this revolutionary application it is possible to talk to friends and family all over the world, without spending money and without consuming the minutes of your voice plan.
Recently Google, to carve out a slice of the market too, released Allo, its first intelligent messaging application.
The application is integrated with Google Assistant and uses your phone number as its primary identification and you can optionally also link your Google ID. Comes with the search box and offers heaps of stickers.
Google Allo allows you to text with stickers, doodles, HUGE emojis and text. The search box allows the user to type @google followed by the item he / she wants to search for and Google retrieves the search results from the web based on this.
But let's go back to Whatsapp. How many times in your group have you wanted to know who had read your message. Just your best friend claimed not to have read it. Ok, so let's see how it's done, it is a very elementary step.
How to know who has read a message in the group with Whatsapp
So once you have written your message in the group, select it until it changes color, it takes a moment. At the top a circle will appear with a small i in the center on Android, on iPhone instead just scroll the message and on the PC just click on the check next to the message.
On iPhone you will see the required information as soon as you scroll down the tab.
On Android instead you have to click on the small i, and you will see "Read by" and "Delivered to".
On the PC, once you click on that check, a menu will open, you have to click on "Info message".
Simple isn't it? Very basic.
Further Reading:
How to know who saved your number using WhatsApp
Checks blue Whatsapp, what they are and what they are for
The new WhatsApp feature lets you know how many times your messages have been forwarded
How to read WhatsApp messages secretly
How to know if someone has read a message on WhatsApp