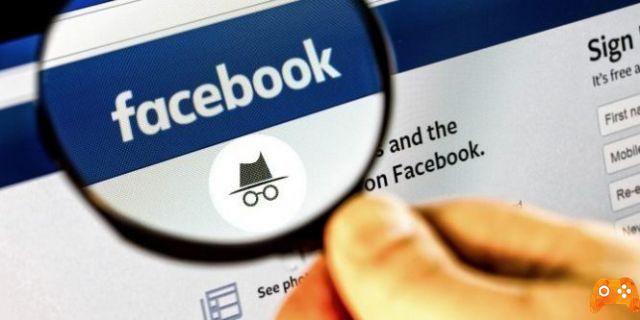 Facebook is the largest social media platform in the world, with the largest number of active accounts and users. While this has many positives, it seems Facebook is becoming overcrowded.
How to edit a photo after posting it on Facebook
For a few years after Facebook was created, you were lucky if you had 100 friends, and some thought there were too many. Now, everyone and even my grandmother have a profile and will add you even if you only met them once. This is fine until they start spamming your inbox.
As soon as they see a green dot next to your name, some acquaintances will hit you and bombard you with messages. If this is a problem you face, you can just log into Facebook without letting others know.
HOW TO DEACTIVATE THE ACTIVE STATE
Your active status is what it gives you on Facebook. As soon as you're online, others will see you on their active user list with a big green dot attached to your name. Likewise, you'll see their focus if they've enabled this option.
Each has their own focus turned on by default on Facebook and Messenger. When you disable it, you will no longer know if your friends are active or were recently active. More importantly, they won't even see you.
There is a slight delay between being active and being active recently, it is not specified how long it takes to change. To get out of the grid completely, you need to turn off focus on all devices. Let's take a look at how you can do this.
How to unblock someone on Messenger
HOW TO DEACTIVATE THE ACTIVE STATUS ON THE BROWSER
Facebook reported recent statistics showing that over 95% of its active users use Facebook on their smartphones. But you can still access it through your browser on any device.
STATUS ACTIVE ON FACEBOOK CHAT
Follow these steps to turn off the focus:
Log into Facebook on your browser.
Look at the chat menu in the lower right corner.
Click the gear icon (Options), further to the right.
Choose Turn off focus.
You can choose between turning it off completely, only for some contacts or for all contacts except the chosen ones.
This is actually the platform that allows you to be the most specific about your business. If you want to make yourself invisible only to your exes, or visible only to your closest friends, use the Facebook chat via your browser. It's up to you to decide who can see you and who can't.
Marketplace does not work on Facebook: what to do
STATUS ACTIVE ON MESSENGER
Disable it like this:
Log in to Messenger using a browser.
The chat is now on the left side and the gear icon is in the upper left corner.
Click on it and then on Settings.
The first thing you will notice is a "Show when active" switch in the center of the screen.
Click the toggle to go offline and it will turn from green to gray.
This is quite simple and there are no additional specifications.
HOW TO DEACTIVATE THE ACTIVE STATUS ON THE IOS AND ANDROID APP
Relevant features are identical on Messenger for iOS and Messenger for Android. Here's what you need to do to disable:
Launch Messenger on your iPhone or Android phone.
Look for your profile photo in the top left corner for iOS or after tapping the gear icon in the top right corner for Android.
You should see the Focus feature at the bottom of the screen.
When you tap it, you will see the slider for "Show when active".
Turn it off.
What to do if Messenger keeps crashing in iOS
HIDE THE GREEN DOT TODAY
Staying invisible on Facebook isn't hard, but you have to do it on all apps and devices you use to log into Facebook. Many believe the process isn't transparent enough, as Facebook wants all of its users to be available and easily reachable every time you log in.
If people notice that you were active recently, they will text you even when you don't have time to reply. You can get rude or uncommunicative, so it's usually best to turn your focus off.
What are your thoughts on this? Do you prefer to surf incognito on Facebook or do you want to be available to all your friends? Let us know what you think in the comments below.
How to disable Facebook notifications on Android
Further Reading:
Facebook Pay is a new payment system for WhatsApp, Instagram and Facebook
How to read archived messages on Facebook Messenger
How to change your password on Facebook
How to delete your Facebook account
Did they unsubscribe from Facebook? Let's find out who did it