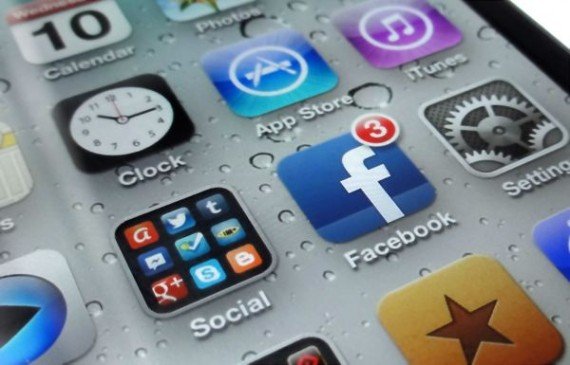 Remove (or hide) Facebook contacts on iPhone, Facebook integration in iOS allows your iPhone to synchronize the contacts and photos in your "contacts" application with everything stored online.
This can be very useful or it can make you confused, as you will see a lot of contacts appear on your iPhone that do not have the associated phone number or are simply useless.
This can be a problem for some users. So we compiled a guide on how to remove Facebook contacts from an iPhone, or hide contacts acquired through Facebook and keep the rest.
How to hide Facebook contacts from iPhone
If you want to keep the contacts that have been synced with your Facebook account in your iPhone address book ("Contacts"), but hide them from your main contact list, you can do this by changing the display settings.
Open the "contacts" app and tap "Groups" at the top left of the screen.
Then scroll down to "All Facebook" at the bottom and deselect the list entry.
You can check any other groups to make them visible, such as iCloud contacts or other groups that you would like to enable on your iPhone.
Tap "Done" when ready.
The contacts application will hide the Facebook contacts in the main list. The other contacts will still be visible.
How to delete Facebook contacts from iPhone
Maybe you set up your Facebook account in iOS, not knowing that syncing contacts would fill your address book with loads of names you just didn't want.
Thankfully, this option is completely reversible.
Go to "Settings" and select and enter "Facebook", then turn off the switch labeled "Contacts".
This will delete all locally stored Facebook contacts from the address book.
Your friends' contacts will only remain active on Facebook, so don't worry.
When you enter the address book on your iPhone, you will no longer see all the entries previously listed in the "All Facebook" group.
Further Reading:
How to stop syncing Google contacts on iPhone
How to share WhatsApp status as a story on Facebook
How to hide photos and videos on Whatsapp
How to send the same message to multiple contacts at the same time with WhatsApp for Android
How to hide someone's status on Whatsapp