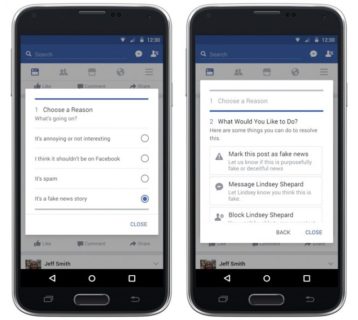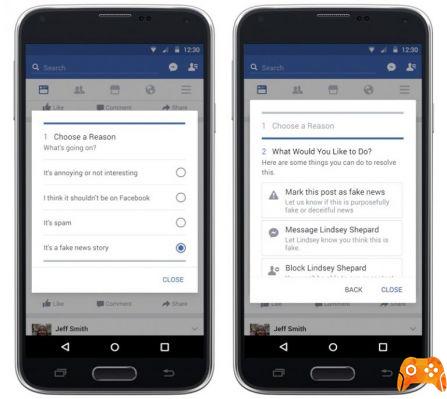 How to block hoaxes on Facebook. Facebook has finally taken steps to curb the spread of fake news with the help of new tools. The social network has included an option for readers, in a menu that will be displayed in the shape of a flag, an option for reporting fake news.
The problem arose with the spread of false news, so-called hoaxes, during the American presidential election campaign, in which false, fake news about the two candidates was spread.
Facebook to run for cover and not lose some of its users, who have complained about a lot of false news that appeared in their diary, has inserted an option in which it makes us report that the news is false.
After selecting that the news is a hoax / fake, he also wants to know why. The news will continue to be visible, but a message will appear above the news in which Facebook reports that the news has been reported as a hoax by some users.
To report that the news is false, just click on the check mark that appears next to the news, report that the news is a hoax and check why that news is false in our opinion.
"We have a responsibility to make sure Facebook has the best possible impact on the world, this update is just one of many steps forward. Facebook is a different kind of platform than anything that preceded it, "Zuckerberg pointed out. "I consider Facebook a technology company but I recognize that we have a greater responsibility than simply providing the technology through which information flows: although we do not write the news you read and share, we recognize that we are more than just a news distributor"
At least Facebook will get some of its credibility back.
Further Reading:
Will WhatsApp charge € 0,01 for each message and will its logo be blue?
How to block someone on Facebook
How to disable receiving Facebook notifications (on mobile device, desktop)
How to unblock someone on Messenger
How to share WhatsApp status as a story on Facebook