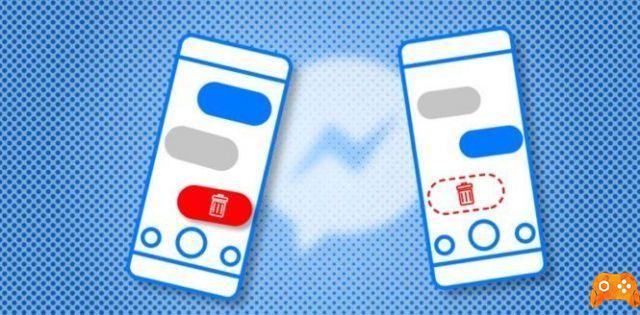 Facebook Messenger has never been the most stable of apps. Neither the iOS nor the Android version has ever worked smoothly. So much so that I switched to Messenger Lite. If you want to stick with Messenger and want to stop crashes or try to troubleshoot with this app, this tutorial will help you. I'll show you some things to do if Messenger keeps crashing in iOS.
Facebook Messenger is now several years old but even with several significant updates it still has a habit of crashing or causing errors. The ways we deal with crashes in most apps will work here too, and should at least stop Messenger crashes.
How to disable Facebook notifications on Android
RESTART THE APP
As always, the first thing to do if an app crashes is to restart it. Since apps freeze completely in iOS, there is no need to force shutdown or do anything else like with Android. If Facebook Messenger crashes, give your phone a second to stop the process and then restart the app. It should work for a short time before crashing again.
UPDATE YOUR IPHONE
Making sure you're running the latest iOS updates is another very easy way to block app crashes. It's rare for iOS to cause the problems, but as an operating system, it's always a good thing to have it updated. Open the App Store and update or update everything depending on what you see.
UPDATE FACEBOOK MESSENGER
The above procedure will update Messenger and your phone, but if you've skipped the iOS update knowing you're already running the latest version, you can go straight to updating the app itself. Facebook Messenger is more likely to have released a stability update than iOS, so update the app.
EXIT AND BACK TO FACEBOOK
I have no idea why logging out of Facebook and reconnecting can block errors, but I'm sure this works. Therefore, I suggest you try the next time the app crashes more than once in a session.
FORCE CLOSE BACKGROUND APP
Multitasking is great, but it can cause problems at times. If Facebook Messenger keeps crashing and you're running the latest version, it's worth seeing what else is running and maybe hogging resources. Newer iPhones are perfectly capable of running multiple apps at the same time, but it's useful to try closing some of them.
Double-tap the Home button and swipe up on any running app to close them. Try Facebook Messenger again to see if it will work without crashing for a while.
REINSTALL FACEBOOK MESSENGER
Reinstalling Facebook Messenger does not guarantee that it will stop crashes as it is the app itself inherently unstable. It is worth a try if you are going through a series of malfunctions one after another. If you change the settings or modify the app in any way, it can aggravate the problems and make things worse.
Press and hold the Facebook Messenger icon and select the small 'X' to delete it. Select Delete to confirm your choice.
RESTORE YOUR NETWORK
Another unlikely but seemingly effective way to stop Facebook Messenger crashes is to switch from 4G to WiFi or reset network settings on your phone. Again, I have no idea how this can stop the crashes, except if it forces Messenger to change the network configuration to match that of your phone, however, it apparently works.
Try switching from 4G to WiFi if possible and try Facebook Messenger again.
Otherwise, resetting the network settings is much more serious.
Open Settings and select General.
Select Reset and Reset Network Settings.
USA MESSENGER LITE
I know it's not exactly a solution if Messenger isn't working and you've put all the tips in this tutorial into action, try Messenger Lite. This app also has stability issues, but recent updates have made it more stable than ever. It also doesn't collect anything like the amount of data the Facebook app does, so that's another plus.
You can remove the standard Facebook app entirely if you like it or leave it on your phone as Messenger Lite sometimes calls it to access the Marketplace via a notification.
These are the ways I know of to reset Facebook Messenger in iOS. Do you know others? Do you know a better app than Messenger Lite? Talk about it below if you like!
Further Reading:
How to unblock someone on Messenger
How to log into Facebook without letting others know
How to disable Facebook Messenger
How to edit a photo after posting it on Facebook
What to do when Messenger crashes on your phone