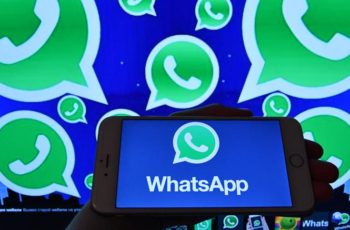 After having talked a lot about it in recent months, Facebook, owner of WhatsApp, has finally launched the WhatsApp payments service. While WhatsApp is new to the payment service, other instant messaging apps like WeChat and Line have already implemented this feature by calling it WeChat Pay and Line Pay. Hike Messenger is the first instant messaging app to use UPI for payment service integration.
Thanks to WhatsApp, Indian users can now send and receive money via UPI, a real-time mobile payment system developed in India.
How to make payments on Whatsapp | Only in India for the moment
We expect the immense popularity of the Facebook-owned company will make it a major player in the payments field in no time. For the moment, she still lacks the payment option based on the QR code. Now let's see how to make payments on Whatsapp.
How to create a UPI account to use with WhatsApp payments?
You must have a mobile number with the country code and also a linked bank account with the same mobile number in order to use WhatsApp payments.
To create a virtual payment address for making payments, you must first accept the WhatsApp Payments Service Terms and Privacy Policy.
Now, WhatsApp will verify your mobile number by sending you an SMS.
You can select the bank that is linked to your verified mobile number. Once selected, you will be shown the account with the last four digits of your account number and full name.
Tap on the account to complete the configuration of WhatsApp payments.
How to add other bank accounts to WhatsApp payments?
Open the WhatsApp settings and tap on Payments.
Here, you will have the option to add a new account.
From now on, you will have to repeat the same procedure as above.
How to remove bank account (s) from WhatsApp payments?
Open WhatsApp settings and tap Payments.
Here you will find all previously added bank accounts.
Tap the bank account you want to remove from WhatsApp.
Now select the "Remove Bank Account" option to delete that particular bank account.
How to make QR-based payments via WhatsApp payments?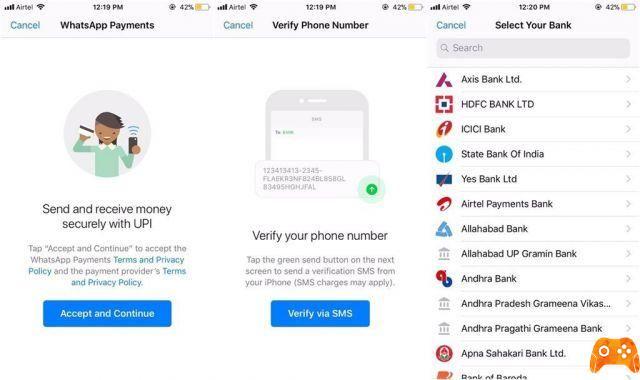 How to make payments on Whatsapp
Up until now, there is still no option to scan QR codes within the app to make payments. We will update the article once the company integrates the QR code based payment option.
How to pay (or send) money via UPI account using WhatsApp payments?
Although the QR-based payment option is not available, the company has, however, added the option to make payments outside of WhatsApp by manually entering the UPI address.
Tap the Payments option in the WhatsApp settings and choose the account you want to make payments with.
Now tap on the three-dot menu button in the top right corner and select "Pay using UPI ID".
Here you can manually add any UPI ID to make the payment.
Verify your account and enter the amount to send.
Now you need to enter the UPI PIN to authorize the payment.
For the moment, WhatsApp payments are still a poor service. While WhatsApp users can send money to all UPI users, they can only receive money from other WhatsApp users. We will update the information when WhatsApp Pay is fully implemented. Stay tuned to EpicTrick for more details.
WhatsApp releases the group call feature
Further Reading:
Facebook Pay is a new payment system for WhatsApp, Instagram and Facebook
What to do if NFC doesn't work on Android phone
How to make WhatsApp calls using the Google Assistant
How to make a video call from Messenger Rooms via WhatsApp
Play Store, App Store: Xiaomi, TikTok, WeChat ... India bans 52 Chinese apps