After hearing good things about it from your friends, you wanted to try it yourself and were impressed with the app Telegram. Despite this, there is still one aspect that is not clear to you: how to see who has Telegram. If you find yourself in this situation, don't worry: you are by no means the only one. Many others, in fact, cannot find the Telegram contacts which, actually, remain a little hidden among the various settings and preferences items.
However, you don't have to worry: if you want find out who has Telegram, I can be of great help to you. I confess, in fact, that I too, initially, was in the same situation as you. It took a little practice to be able to pinpoint the section but, in fact, it was right under my nose. In the guide that follows, therefore, I will provide you with all the information you need to find Telegram contacts and start chatting with more and more people.
How to see who has Telegram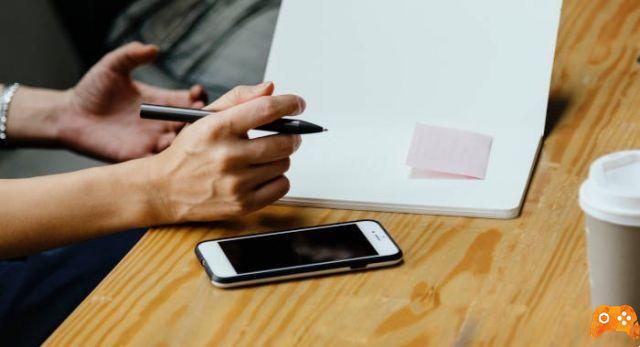 see who has your friends' Telegram, you can follow different paths: some you can take with the support of smartphone. Others, on the other hand, you can also walk through them with your computer, by accessing the web version of Telegram.
Whatever your choice, however, I assure you that you will not encounter any particular difficulties: in a matter of seconds, you will already know where to go to look and find out who uses Telegram. Are you ready? Well, let's get started.
Index
Telegram contacts
Smartphone contacts
Telegram Web contacts
Invite friends on Telegram
Telegram contacts
To see who has Telegram fromsmartphone app, you can use two different methods. The first, and probably the simplest, is to create one new conversation pressing the button with the icon in the shape of circle with a pencil inside su Android or on the button with the icon in the shape of square with a pencil inside su iOS.
By pressing that button, the app will show you who, among your contacts, is already subscribed to Telegram. Scroll the list (it is sorted alphabetically) until you find the profile of the person you are interested in and start chatting.
Alternatively, you can access the section Contact us di Telegram (by pressing the Contacts icon at the bottom left in the iOS version, or by opening the hamburger menu and then pressing the Contacts item in the Android version). From there, you can check directly who has Telegram and who does not. When scrolling through the list of contacts, however, you have to be careful: at the top of the list, you will find which of your friends is already subscribed to Telegram, followed by the list of those who are not yet.
Smartphone contacts
Another way to see who has Telegram from a smartphone provides for the use of phonebook. Within the contact information, in fact, you will also find an indication if you are already registered on the messaging platform.
Then open the app Contact us (or address book if you prefer), look for the number or name of the person you are interested in and press on it. In the event that this contact was registered on Telegram, within the info you would find the logo on Telegram (represented by a blue icon with a white airplane in the center) followed by his telephone number. Just click on it to start a new chat.
Telegram Web contacts
As mentioned, you can see who has Telegram also using Web telegram. All you have to do is log in to the portal using a PC or Mac synchronization with your smartphone, in case you have never done it (a bit like what happens on WhatsApp Web).
After logging in, click on the icon hamburger menu (the one with the three lines horizontally) and then up Contact us. From that section, you can see who has Telegram of your contacts. If you do not see any of the contacts, it means that that person has not installed the application on their smartphone.
Invite friends on Telegram
If the instructions to see who has Telegram didn't help you, it means that your friends are not on Telegram yet. An obstacle that can be easily overcome: it will be enough for you send him an invitation to join Telegram And that's it.
From within the app, tap on hamburger menu and, in the list that appears, presses on Invite friends. The list of contacts you have in your address book will appear: scroll through it until you find the first one name which does not return the string "contacts on Telegram". That is a sign, in fact, that they are not yet subscribed to Pavel Durov's messaging platform.
Alternatively, again from the hamburger menu, you can access the section Contact us and scroll down. When you find the name of your friend (obviously it must be registered in your address book), just press on it to invite him.