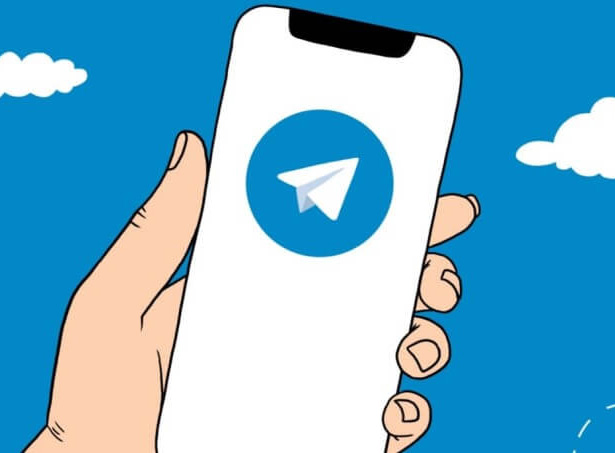 Telegram is a popular messaging app with new users flocking to the platform every day. Since there are so many novice users, we thought it was a good idea to give you some interesting Telegram tips and tricks for you guys and gals. It will make your favorite application more manageable and easier to use.
Telegram offers groups and channels, bots to automate activities and retrieve information and assign roles to users. Let's take a deeper look at Telegram to find out how deep the rabbit hole is.
Telegram, 5 solutions for when the activation code does not arrive
1. Automatic account deletion
Since most people who switch to Telegram from WhatsApp do so for security and privacy reasons, let's start with a security feature. You can set up automatic deletion of your Telegram account if you are absent for a certain period. No need to worry about what happens when you die anymore.
Go to Settings> Privacy and security and tap If Away For to choose the duration. You can choose a duration like 6 months, especially if you use Telegram a little. If not, it could only be deleted because you were less active than inactive, which we don't want to happen.
Telegram vs Signal: which alternative to WhatsApp is better
2. Silent or scheduled messages
If you don't want to be overwhelmed with notifications, Telegram gives you control over them. You can send a silent message to your contact if you don't want to disturb them. The recipient will receive the message but will not be informed of it: no sound or vibration.
Compose your message and instead of tapping the Send button, tap and hold it for a few seconds. This will reveal a hidden menu where you can schedule a message or send without audio.
3. Slow mode
Telegram groups and channels can host up to 200.000 users. An active group / channel will have hundreds of messages per day, making it difficult to keep track of who said what quickly. Thankfully, admins have the option to turn on slow mode which will require members to wait a set amount of time before they can send another message.
Open the group and tap Edit> Permissions and select the duration at the bottom of the page.
This will cut down on spam as members will now think before hitting the Send button and use one message to say it all instead of breaking it down into 2-3 messages.
4. Find people / groups by location
This opens up the world to you, no matter where you go. Enabling the Nearby feature will allow you to discover new groups and find new people living nearby. Note that these users and groups should also have this feature enabled.
You will find the option in the Contacts tab. Give location permits when required and you are ready to make new friends and find great new local groups.
5. Bot to the rescue
There are all kinds of bots you can use in Telegram to get things done, set reminders, manage large groups and channels, and retrieve information from the web. You can use bots in personal chats, groups and channels.
6. Hashtag
You're probably already using #hashtags on social media sites like Twitter and Instagram to search and filter topics. The same concept works here too. It's easy. Just tap the search bar and enter a hashtag followed by a keyword to find all posts using that particular hashtag. This is a great way to filter messages and organize chats.
Once you've entered the hashtag, it's easy to narrow your search results by usernames and date ranges.
7. Chat folders
Another great Telegram trick. Are you too active on Telegram for your own good? Too many active groups and chat heads? Telegram now allows you to organize these chats into folders using labels. It works similar to the Gmail labels we use to sort emails and make sense of the upcoming landslide.
Open Settings> Chat Folders to create your very first folder. Some common categories could be home, office, NSFW, and hobbies.
8. Edit sent messages
You can not only delete sent messages, but also edit them. We've all made mistakes while texting, trying to get over our thoughts with our thumbs. Interestingly, the edit feature is available for up to 2 days, which is more than enough.
Just long press on the message you want to edit and select the Edit button.
How to create a group chat on Telegram
9. Delete the messages on both sides
Other messaging apps like WhatsApp allow users to delete the messages they have sent (called Unsend), which is great. Telegram wants to do better by allowing users to delete messages sent by others as well. This only works in one-to-one chats, but you can delete any message no matter how old it is on the positive side.
Press and hold the message to bring up a menu where you will notice the Delete button. Selecting it will show two options. "Delete for me" and "Delete for me and username". Both options are self-explanatory and only work in one-to-one chats.
10. Share gifs and YouTube videos
You can find and share YouTube GIFs and videos in groups and channels on the fly. Just type in the keyword @vid to find videos from YouTube.
Similarly, you can also search for GIFs by typing "keyword @gif". These are the bots we discussed above, but the great thing here is that you don't have to add these two bots before using them. These are universal bots that work anywhere within Telegram such as groups, channels, and even individual chat rooms.
How to hide the last connection time in WhatsApp, Telegram, Instagram and Facebook
11. Copy part of the message
Someone sent you a message and you want to copy a part of it but you can't. This is a common problem with most messaging apps where you have to copy the entire message, paste it into another app, and then edit and copy again what you need.
Telegram solves this problem. Just long press the message to bring up a menu where you can also view the message above. Long press the message again and you will notice a selection menu with two bars to partially select the text message. It works simply and saves a lot of time.
Further Reading:
9 solutions to solve Telegram connection problems on iOS and Android
How to find and join Telegram groups and channels
How to make Telegram stickers
What is Sealed Sender in Signal and should you enable it?
How to block a person on Telegram