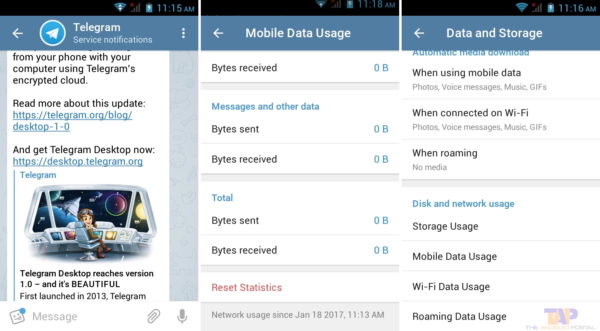 How to Delete Messages Sent on Telegram, is the most popular cloud-based instant messaging application, available on Android, Appstore, and WP. Telegram allows it to be used on multiple devices at the same time. It also provides a computer login web page if you wish to use the application on your computer.
Support any web browser on your computer. To log in, you need to enter your number.
In 2017, it launched a new version 3.16, updated for Android smartphone users, which contains with lots of new features.
The updated version of Telegram is released with a completely new button called Un-send (delete sent messages) which allows you to delete messages sent from the phone.
The Un-send function can be applied to both chats, that of the sender and that of the recipient.
These new features only work on messages you sent within 48 hours, if more time has passed, you can't do anything.
If you are using the previous version of Telegram, you need to update it.
As this feature is only available on the new updated version of the Telegram app.
With the new "Un-send" function, the updated version of Telegram is released with the option "use the network."
The "network usage" feature allows you to view the amount of data usage you have consumed using the Telegram app on your Android smartphone.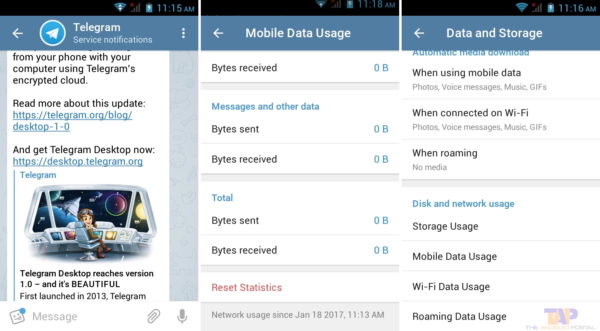 In the settings section, the Telegram application also allows you to view the amount of internal memory on your Android smartphone.
The latest version of Telegram supports the Google Gboard keyboard.
With Gboard keyboard support on Telegram, you can send GIF images and stickers directly from the keyboard.
In version 3.16, Telegram adds another feature called "Recent Downloads".
This allows you to view newly downloaded files from chat or groups on your phone.
Telegram has also positioned itself on a par with Whatsapp and Facebook Messenger in terms of usability, with the introduction of these new features.
Further Reading:
Telegram tricks, how to use it like a pro
How to make Telegram stickers
How to disable notifications of merged contacts on Telegram
How to block a person on Telegram
How to create a group chat on Telegram