Telegram has always been, together with WhatsApp, one of the most used instant messaging services in the world. Although the operation of this app is focused on security, there are numerous tutorials on the net that explain how to spy on Telegram. I wrote this guide solely for educational purposes and to help you protect your privacy (proceed according to your responsibility, the guide is written for informational purposes).
However, since you have come to this article, it is likely that the topic has at least intrigued you. Today I decided to shed some light on this practice. Is it really possible to check a Telegram account to see its chats and activities, without the "victim" cell phone? To find out the answer to this question, all you have to do is give me a few minutes of your time. Let's begin!
How to spy on Telegram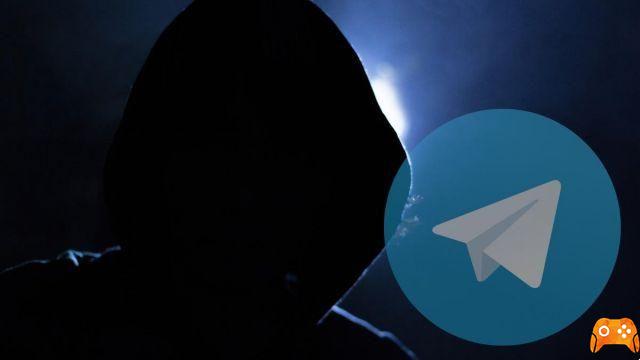 Telegram is an instant messaging service created in 2013 by Pavel Durov, a truly forward-looking Russian entrepreneur. Based on the cloud, Telegram allows its users to contact friends and other people whose phone number is known.
Unlike WhatsApp, however, on Telegram you can also communicate exclusively with a username. In this way, the strangers you write to, for example in the channels you are part of, or people who will search for you on Telegram, will be able to find you with your nickname and will only display that as contact information.
If you are curious about how to spy on Telegram, first you need to understand how its chats work and how its infrastructure is divided. These could in fact be the keys to success in the eternal challenge with WhatsApp, the most widespread messaging service, but which presents critical issues that sooner or later could bare all its limits.
Index
How Telegram chats work
How to spy on Telegram conversations

Chat normal Telegram
Secret Telegram chats

How to spy on Telegram remotely
How to spy on Telegram from PC
Spy on Telegram without the victim's phone
Locate a Telegram contact
Spy on a Telegram contact with the same WiFi network

Local network sniffing
Other Telegram hacking methods on the local network

Spying on Instagram with Telegram
Spy on WhatsApp with Telegram
Spy on Facebook Messenger with Telegram
How Telegram chats work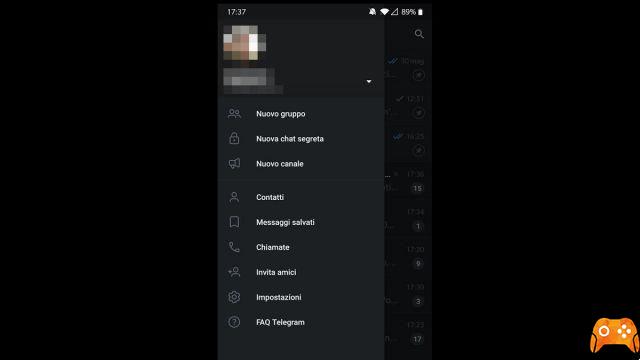 One of the strengths of this application, which makes it very difficult to spy on Telegram, is certainly the type of infrastructure used. It is in fact distributed on multiple Data Centers scattered around the world and the encryption keys, Necessary for read encrypted Telegram conversations, are divided into several parts and are never kept together with the messages. Therefore, this makes it impossible to decrypt any access to the chat database.
Furthermore, compared to WhatsApp, the cloud-based system makes the application much more functional, allowing, for example, to use Telegram on multiple platforms without losing access to messages sent and received, even without a mobile phone at hand.
Also not to be underestimated Customization, already made famous by the stickers and then extended to the themes, certainly not essential, but still very appreciated by users. To learn more about the use of Telegram, consult the dedicated guide.
Not to mention the bot in Telegram, or programs created specifically to interact with the instant messaging app and offer additional functions. There are some really interesting ones, like i bot to spy on Instagram (see the last paragraphs of the guide to learn more about this topic).
Now that we have talked about how Telegram works in general, however, we can proceed with the spying guide. Although Telegram chats are encrypted, it is possible to watch others' chats using various spying methods, which track already decrypted incoming and outgoing messages. Read on to understand what I'm talking about.
If, on the other hand, you think you are the victim and you are afraid that someone is monitoring you, I suggest you read my guide to find out if someone is spying on your cell phone.
How to spy on Telegram conversations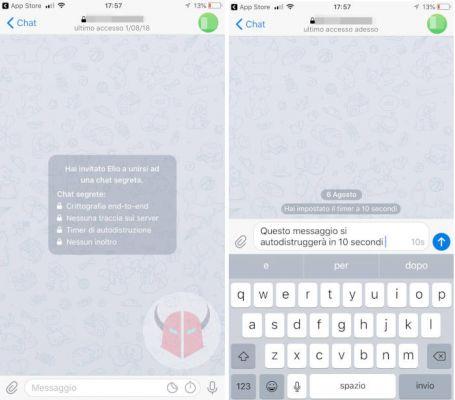 Before showing you how to spy on Telegram conversations, you must know that, within the application, there are more types: normal and secret.
Le chat normal, i.e. the ones you start by simply tapping on the contact name, are the default ones. While the secret chats, also known as anonymous conversations, are those types of chats with particular privacy and security features. Read on to understand exactly what they differ in.
Chat normal Telegram
Le chat normal they are groups with multiple participants or conversations with a single contact. In both cases, the chat has all the classic messaging functions, such as sending and forwarding messages, VoIP calls and video calls, sharing photos, videos, GIFs, files and documents.
At the level of safety, classic chats are always protected by end-to-end encryption, but the encryption algorithm is a little less complex (although it is always practically impossible to decrypt them).
To spy on them, you can use all the methods that are proposed below, without limitations. In fact, unlike anonymous chats, in this case there is no need to copy the chats in real time to be able to read them even when they self-destruct.
Secret Telegram chats
Secret chats are protected by a encryption algorithm more advanced, more complex, which makes them even safer than average. Also, thanks to the secret chats of Telegram, it is possible to send self-destructing messages after a certain period, choosing in advance how to set the timer.
To start a secret chat, all you have to do is press on three lines placed at the top left, on the main page of Telegram, choose Nuova Segreta Chat and write what you want in the conversation. Among other measures taken for the safety of users, in secret chats it is impossible to take screenshots. Follow this insight to understand how they work in detail.
Since incognito chat messages are automatically deleted, it would seem impossible to spy on them or otherwise leave them stored in the phone to have a copy or to clone the entire conversation. Actually, if you mean spy on secret Telegram chats, there is a really simple method to use, which I will explain shortly. In the meantime, let's continue our journey.
How to spy on Telegram remotely
If you constantly follow the articles I publish, you will surely remember that I have repeatedly told you about applications that allow you to control your smartphone remotely. Thanks to this principle and using the most functional solutions, it is possible spy on Telegram remotely without particular problems.
In any case, I advise against you to use the techniques I am about to illustrate to you. If you decide to spy on Telegram without the consent of those on the other end of the conversation, you could be in serious trouble, as it is a procedure that violates the law.
EyeZy
This app offers one extremely advanced tool called "Social Spotlight". It allows you to access chats, read sent, received and (even deleted) messages, read their emails and see their contacts. EyeZy offers a full suite of powerful tools, including the file search to let you see the photos and videos they have saved or the "Magic Alerts" to let you know where are via GPS location.
Qustodio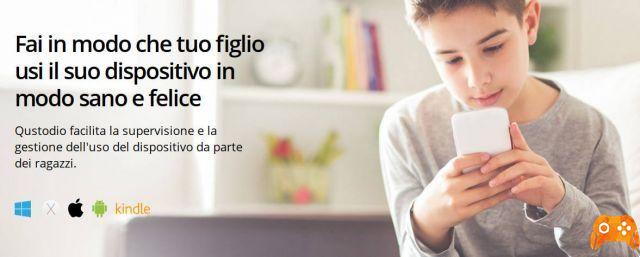 Qustodio it is certainly one of the most suitable applications for spying on Telegram conversations thanks to its operating principle. It is in fact a suite designed for the parental control and used, in most cases, to keep children under control.
Often, however, the good intentions of developers are misrepresented and their creations used for malicious purposes. Being compatible with both Android that with iOS, Qustodio is the best solution to spy on Telegram from any device.
Once the application has been downloaded from the official website, it must be installed directly on the victim's smartphone. Usually, those who choose this method to spy on Telegram, approach the victim with some excuse (eg surf the internet) and borrow a mobile phone to complete the installation.
If used to keep an eye on children, however, Qustodio takes a completely legal turn (or almost, since even in these cases there could be risks, although minor). In fact, it allows you to carry out some really comfortable operations when you are worried about a child, still unaware of the negative potential of technology.
Among the most interesting functions, I would like to point out:
Smart web filters
Advanced Facebook Tracking
Block games & apps
Time control by device
Position localization
Panic Button Notifications
Call & SMS monitoring
Call blocking
Messaging app monitoring
Qustodio can be used free of charge for 3 days. After that, you need to take out a subscription with prices starting at € 38,66 every 12 months.
mSpy

Also mSpy it works very similar to Qustodio and has recently added the possibility of control Telegram remotely. Just like the alternative I just showed you, mSpy must be installed inside the smartphone you want to control (on the victim's smartphone, so to speak).
Afterwards, reports will be sent to yours Client Area, which will show all the activities carried out on the device, including Telegram and WhatsApp chats. Oh yes, because mSpy is also one of the best apps to spy on WhatsApp.
mSpy is available in trial version, but once it expires, you will be forced to purchase the version Premium, with prices starting from €14,00 per month. For any further information, I suggest you consult the official website.
How to spy on Telegram from PC

I'm pretty sure you'll be surprised to hear that spy on Telegram from PC it is actually quite a simple task to complete, especially if you have a minimum of ingenuity.
A bit like WhatsApp, in fact, Telegram has also made available to users a web platform and a desktop app, both of which can be used by Windows, Ubuntu / Linux and macOS. They are respectively called Telegram web and Telegram Desktop.
The operation of Telegram Web it's very simple: after visiting this page and after entering your phone number or your Telegram username, you will receive a code on your smartphone to enter in the appropriate field. You will need it to verify your account. Once you have entered the confirmation code correctly, in a few seconds, you will have access to all your Telegram chats directly from your computer.
Alternatively, as I told you, you could use the Telegram app for Windows 10 called Telegram Desktop, which you find here. Linking the profile, you can do it in the same way.
By reproducing the same link on a spy computer and associating the victim's account, it is possible to spy on Telegram with the computer and in real time. Once the session is started, in fact, unless you manually deactivate it, you just need to access the Telegram Web homepage or the desktop app from the same computer to be able to view all your conversations secretly and anonymously.
Secretly, perhaps, it is a big word, since it is always possible watch who spies on your cell phone (from the Telegram app). It is also true, however, that the connection notifications are less "aggressive" than those of WhatsApp Web (which arrive on the smartphone). Therefore, it is more difficult to notice.
In short, it can be said that to spy on Telegram it is possible to use the official web or desktop applications. A bit like when you spy on WhatsApp with WhatsApp Web. However, this is not the only procedure to access another person's Telegram profile and control it from afar. Read on to learn about other spying techniques.
Spy on Telegram without the victim's phone
You are wondering if it is possible spy on Telegram without the victim's phone? The answer is yes, but you will have to deal with some trade-offs, which will only allow you to access certain account information.
In a nutshell, unlike the methods I have described to you so far, you will only be able to discover some data. For example, you may be able to see Telegram messages that are deleted by the sender. In this case, it is a completely legal instrument, which will not create problems for you from a legislative point of view.
Unseen

Unseen is an application available for Android, which will allow you to apply some tricks to Telegram that will make your life much easier. Thanks to this app, in fact, you can read messages incognito without generating that annoying green or blue check (depending on the theme used) that many just can't stand, or the read receipt.
The method of operation is very simple: Unseen clones incoming messages, including voice notes, giving you the ability to read messages even if they have been deleted from the contact or messaging system.
In fact, barring changes, with Unseen, you may be able to leave a copy of Telegram secret chats on your mobile. In any case, if the method doesn't work, you could always record your smartphone screen to have them available.
You can download Unseen for free via the Play Store. After the installation and the setup wizard (detailed instructions are provided from the app), every time you receive a new message on Telegram, WhatsApp or Facebook Messenger, whether it comes from a group or from a single chat (but also based on to the preferences set), you will be able to preview the content without letting the correspondent know about your view.
Until you log into Telegram to reply to the message, you will be invisible to others, because the last login time or the active status will not be shown.
Crab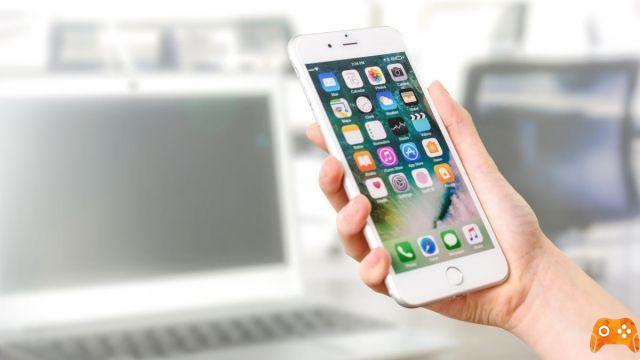 Yes, you read that right, come on iOS it's possible to use Crab in order not to show the Telegram reading notifications. You can then spy on Telegram without using the notification center.
This mechanism, often unknown to most users, gives the possibility of not letting the person on the other side know that their messages have been read. In reality, the integrated voice assistant will read them for you, thus exploiting a sort of "incognito mode".
read Telegram messages with Siri, all you have to do is call thevoice assistant (the method varies depending on the iPhone model you own), even with the "Hey, Siri" option (if it is active), and launch the voice command "Read the messages on Telegram".
In this way, Siri will pronounce, word for word, the text of the message, but leaving it as not read within the application. Of course, it is not possible to play or listen to voice notes or view photos, videos, documents and GIFs via Siri anonymously (at least for the moment).
Locate a Telegram contact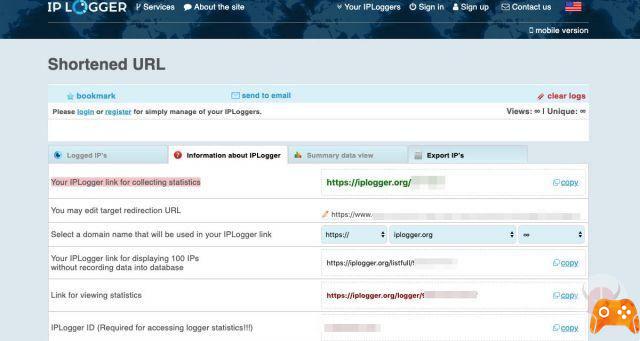 As I have already told you several times in this guide, Telegram is, at the time of writing, the safest instant messaging application among those available to users. However, this does not mean that it is not possible to bypass or circumvent some of its security features.
Locate a Telegram contact it can be extremely simple if you know how. In this case, for example, you could use the URL of an'image or one news to view or read to create a IP tracking link.
All this is possible thanks to the free site iLogger, which gives users the ability to track a smartphone in a truly ingenious way. If you want to deepen this topic, I suggest you read my article on how to locate the location of a WhatsApp contact, in which you will find a series of methods (including the one I just suggested) that are also valid for Telegram. I assure you that you will not regret it.
Spy on a Telegram contact with the same WiFi network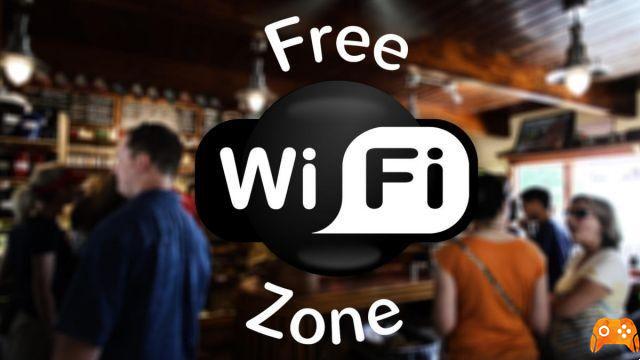 When you are in crowded places and you connect to internet networks that have a low degree of security (eg public wireless networks, free or poorly configured), you may encounter various types of threats, viruses or malware. Yes, because that's where the most "hardened" criminals usually nest.
Spy on a Telegram contact via WiFiin fact, it would be extremely simple. I use the conditional because (thankfully) Telegram has implemented various protection methods server-side in this regard, which prevent this practice, such as the cryptography.
But let's see what methods could be applied to retrieve the Telegram messages of others remotely and connected to the same wireless network.
Local network sniffing
If Telegram data were "in the clear", it would be enough to use an application for it sniffing of networks, as WireShark. This type of software, if you are connected to the same WiFi network as the victim, would allow you to capture the network packets containing Telegram data.
Thanks to cryptography however, the intercepted data will result illegible. In fact, one would be needed decryption key to be able to decipher them. And catching them, trust me, is a feat beyond the reach of even the most skilled hackers (at least for the moment and according to official sources).
Other methods to spy on Telegram on the local network
In any case, spy on Telegram on the same local network, whether this is a Wi-Fi or LAN network (RJ-45 wired, so to speak), it might still be easier than doing it from a distance.
In fact, there are various intrusion systems that can be used to make penetration test sul computer. For example, you can use them programs written in Python or Java created specifically for certain purposes (difficult). Or, you can see the doors open through Nmap, ask to control the PC indirectly (eg by showing false warnings on the screen) and then install one backdoor on the PC to execute payloads or to perform exploits. Or even, you can take advantage of theemail to send remote access requests, which will be almost invisible to the computer user.
To learn more about all these techniques in detail, I suggest you look at the guide to spy on a PC that I have already written.
Spying on Instagram with Telegram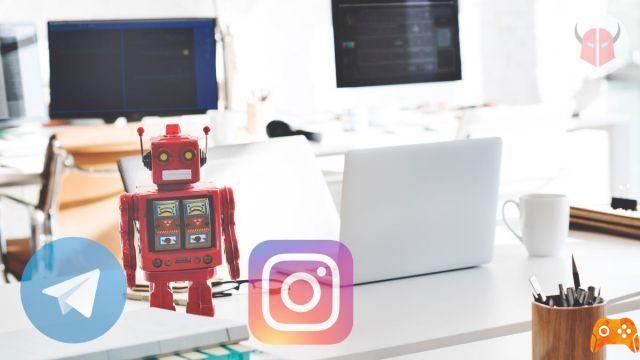 You must know that Telegram is also an excellent alternative to check other services quickly and quickly. You can indeed spy on Instagram with Telegram simply by using a muzzle, that is a sort of "mini-application" available within the instant messaging app.
The name of this bot is Regram and allows users to spy on an Instagram profile without its knowledge and outside the application. The only rule that the profile must meet is to be public, thus allowing access to the bot.
You will thus be able to access a lot of information completely free of charge, such as post o Stories posted and people or Pages followed by that user. It doesn't matter if you've been blockedJust like when watching IG Stories without them knowing, again, you can spy on this multimedia content without any problems.
To have all the features of the bot available, you will need to subscribe to a subscription plan. Do not worry though, because if you find Regram particularly useful, you will surely be pleased that his prices are really ridiculous, starting from about 10 cents for 30 days of service.
And if you want to deepen this topic, I have created a dedicated tutorial for you that will reveal all the secrets of this world.
Spy on WhatsApp with Telegram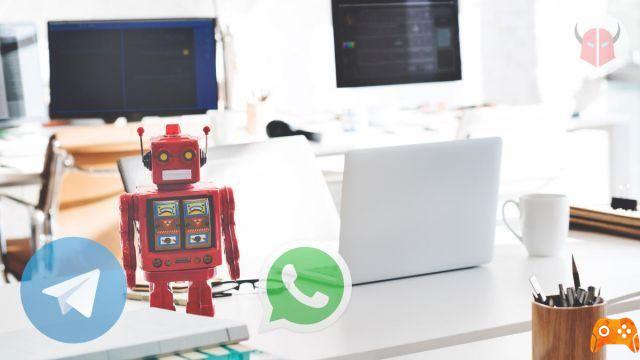 I'd like to tell you you could spy on WhatsApp with a Telegram bot, but in this case, the situation is much more complicated.
The WhatsApp database is protected by the end-to-end encryption and being filed in local (and then saved on the cloud) or in any case on a online server that is not accessible to the public, is practically impenetrable, if not with ad hoc programs that exploit momentary security holes (if they exist).
However, in case you want to know how hackers see the WhatsApp conversations of others, I invite you to take a look at the in-depth study I have made for you, where you will find everything you are looking for.
Spy on Facebook Messenger with Telegram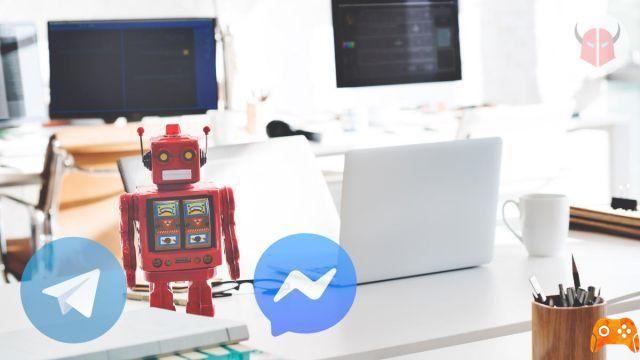 Another very popular communication method, especially by millennials, is Messenger. This application, integrated into the social network Facebook, allows you to contact a person even if you do not know his phone number. It just needs to be registered on FB.
Spy on Messenger with a Telegram bot in a direct way, it is still an impossible operation, even by the most experienced users. On the other hand, there are several methods available that allow you to see other people's Messenger chats anonymously, using free third-party programs and apps. For more information, read the dedicated guide I have already written.