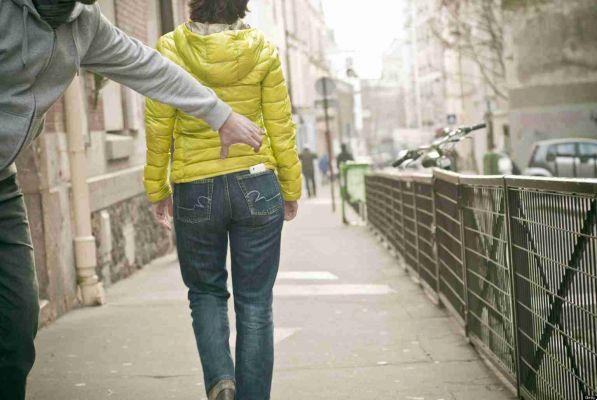 Iphone anti-theft app, keep your iPhone safe from theft and loss. Download and set up these apps to find your iPhone.
Le iphone anti-theft app that we will show you are free, one is the official Apple application that helps you find your iPhone when it is lost or stolen called Find my iPhone, the other is Prey Anti-Theft much appreciated and downloadable from the Apple Store for free.
Iphone anti-theft app
Here are the best iphone anti-theft apps you can use to find your lost or stolen iPhone, iPad and other Apple devices.
Find my iPhone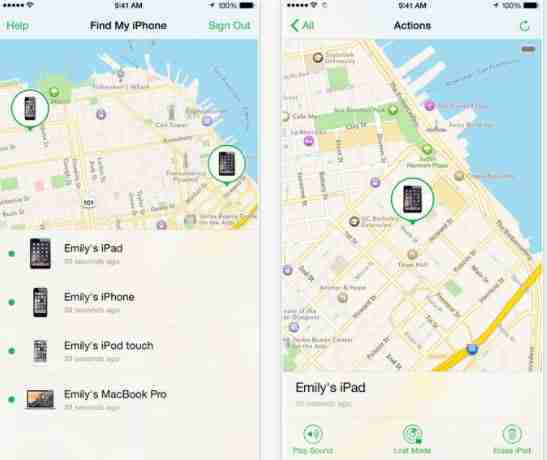 Find My iPhone helps you locate and protect your Apple device if it is lost or stolen. Just log in to iCloud.com or the Find My iPhone app to view your lost device on a map, play a sound to find it more easily, use Lost Mode to lock it, or remotely erase all your personal information .
To be able to locate your device you must have enabled the Find My iPhone mode in the iCloud settings that we will explain below.
How to set up Find My iPhone, iPad, iPod touch, Apple Watch and AirPods
Start from the Home screen.
Tap Settings> [your name]> iCloud. If you are using iOS 10.2 or earlier, go to Settings> iCloud.
Scroll to the bottom and tap Find My iPhone.
Swipe to turn on Find My iPhone and Send Last Location.
If you are asked to sign in, enter your Apple ID. If you've forgotten your Apple ID, we can help you find it.
When you set up Find My iPhone, the Apple Watch and paired AirPods are also set up automatically.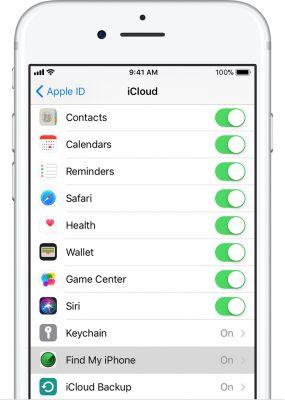 How to use Find My iPhone
When you sign in to iCloud.com or the Find My iPhone app, you have the option to view the location of the lost device on a map. Additionally, you can play a sound and use Lost Mode to remotely block, detect or erase all personal information.
Find My iPhone allows you to locate and protect your iPhone, iPad, iPod touch, Apple Watch, Mac or your AirPods in case of theft or loss. With Find My iPhone, you can do the following:
locate your device or the devices of your family members on a map
make your device play a sound to help you find it
use Lost Mode to lock or locate your device
remotely initialize the device, deleting all your personal information
protect your device with activation lock
To use Find My iPhone on iCloud.com, go to icloud.com/find and log in with your Apple ID (the same one you use for iCloud).
Prey anti-theft for iPhone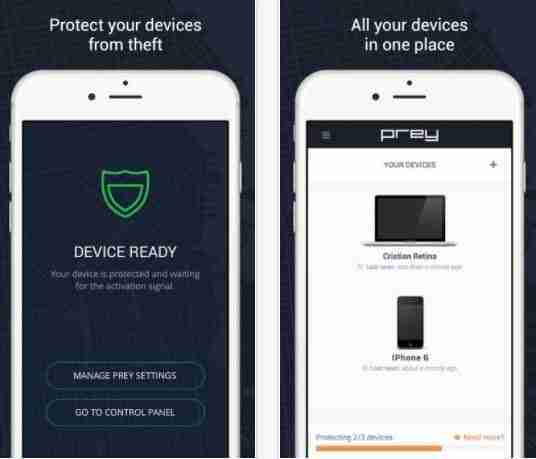 Losing your iPhone or being the victim of a theft is never a pleasant thing, "Find my iPhone" can help us in these situations, but it has major limitations. Today, however, we present Prey, the alarm with a series of interesting features.
Prey Anti-Theft, which is also an application participation.
Download now from the Apple Store click here
We install Prey on the device and link it to our account
When we realize that we have lost the device or just after having suffered a theft, we go to the site, log in and activate the alarm by setting the cursor to "missing"
As soon as the iPhone is reachable, it will receive the order to generate reports at certain time intervals which will consist of photos and GPS position
As soon as the report has been generated and can be sent (the iPhone must have access to the network) it will be available on the site and we will also be notified with an email
So first of all we have to install the application from the App Store and open it, we will also have to create a "prey account" or directly from the application by clicking "New user" or at this link. Just create a free account and if you need it you can upgrade to the PRO account.
Once the account is created, go to the iPhone, open the application, log in and add this iPhone to our devices. Of course, when the iPhone asks us, we will agree to receive notifications and enable the use of GPS by the App.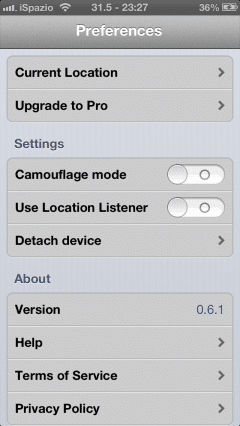 In the screen where we will find ourselves we will have 3 settings:
fashion camouflage: if activated, when the App is opened it looks like a game, deceiving a possible thief.
Use Location Listener: by activating this function, Prey will always be able to know where we are, but this will naturally affect the battery; by deactivating this function the localization will be generated only at the time of the report. For these reasons it is to be used with caution and when necessary.
Detach device: to disconnect the account from the device.
In case of theft how to use Prey
As soon as we notice the theft or the disappearance of the device we must immediately open the control panel on the official Prey website, select our missing device and activate the "Missing" mode. From this moment the generation of reports starts at regular intervals, we can also force them by clicking on "Run Pray"
From this panel it is possible to adjust a series of more or less useful settings depending on whether it is lost or stolen. As soon as the reports are available we will receive an email, but we will still be able to view them from the control panel. The photos and the location on the map will be visible.