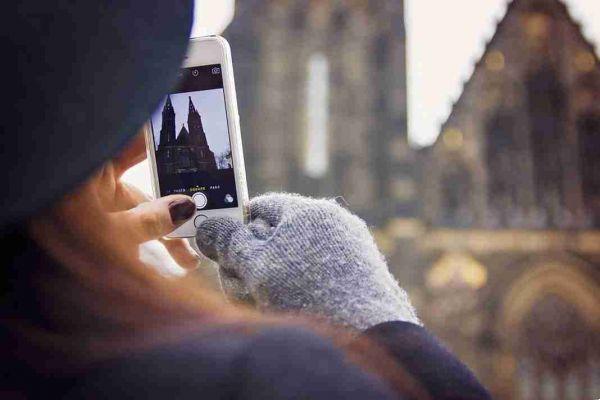 Photo retouching app. Enhance your photos on Android smartphones and tablets and on iPhones and iPads with these free photo editing apps.
Have you taken a photo with your iOS or Android device and you are not satisfied with its success and would like to improve the photo in question?
Don't worry there are free photo editing apps that will allow you to enhance any type of photo you have taken.
Let's go see the best photo editing apps for Android, iPhone and iPad.
Photo retouching app
Snapseed (Android / iOS)
Snapseed is a complete and professional photo editor developed by Google. One of the best photo editing apps on the Playstore and Apple Store. A must have on your Android or iOS device to always have successful photos.
Download now for Android or iOS
Autodesk Pixlr (Android/iOS)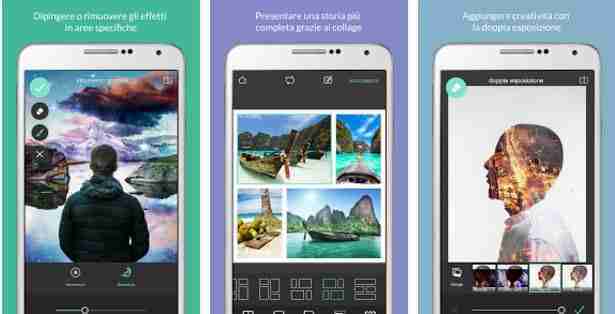 Unleash your creativity with Pixlr's free photo editor! Capture every moment and make it exceptional with over 2 million combinations of free effects, overlays and filters. Once done, share your work on all your favorite social networks.
Join our Pixlr community on Instagram (@Pixlr) and find inspiration with our weekly challenges. Follow the blog to learn the techniques with which you can perfect your art.
Pixlr is the photo editor that suits everyone. Haven't you ever edited a photo? Are you a professional? Pixlr has all the tools and effects you need for your creations.
Download now for Android or iOS
Adobe Photoshop Mix (Android/iOS)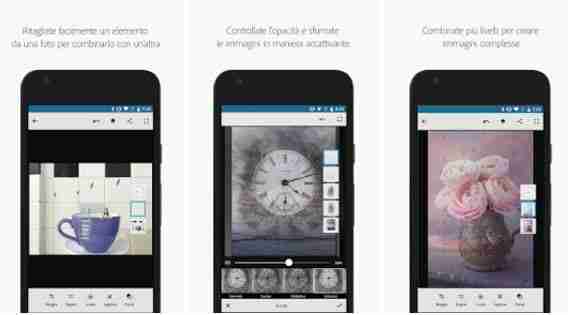 Transform your photography with Photoshop Mix. It is the photo editor that allows you to crop and compose images, change the color and enhance your images anytime, anywhere.
Share your creations with friends via social media and send them to Photoshop CC on your desktop for advanced photo editing.
Download now for Android or iOS.
AfterFocus (Android/iOS)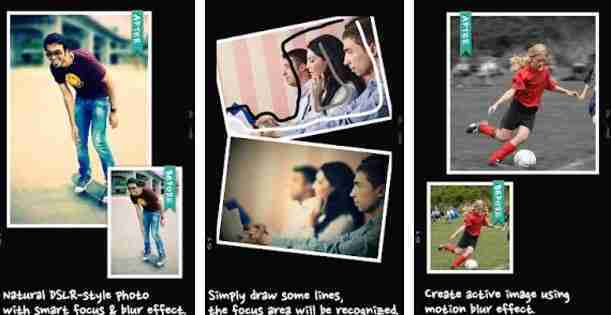 AfterFocus, a free solution that in a few taps will allow you to choose which portion of the image to blur and which not. AfterFocus also offers the "classic" tools that allow you to change exposure, brightness, contrast and all the other parameters of the photos.
Download now for Android or iOS
Prisma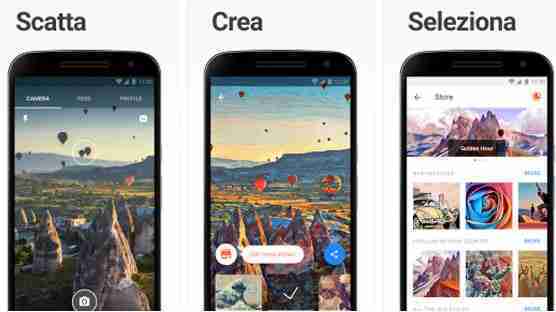 Prisma transforms your photos into artwork following the style of famous artists: Munk, Picasso and world famous decorations and motifs. A unique combination of neural networks and artificial intelligence allows you to convert your memorable moments into timeless pieces of art.
Download now for Android or iOS