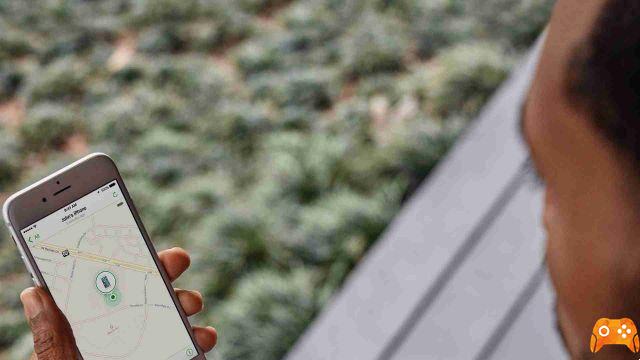 App to find out where a person or your child is. These apps will allow you to locate a person or your child.
You are worried when your child goes out and would like to know where they are to feel more comfortable, or to know the location of a friend or relative who is visiting you in order to calculate how long they will arrive.
Obviously, the apps that we will offer you will have to be installed on both devices on yours, on that of your child or of the person concerned.
App to find out where a person or your child is
Here are the best App to know where a person is on Android and iOS.
Find my Apple friends
With Find my friends can Easily locate the location of friends and family via your iPhone, iPad or iPod touch. Just install the app and share your location with friends by choosing from your contacts, entering their email addresses or phone numbers, or using AirDrop.
When you share your location, your friends can start following you right away and easily share their location with you, making it easier to keep up to date. If at any time you want to hide your location, a simple tap is all it takes to deactivate the feature.
Find My Friends allows you to set up automatic location alerts, for example to notify you of a friend's arrival at the airport, and reassure you when your child leaves school or a family member returns home. You can also set up alerts to send notifications to friends based on your travels.
When using Find My Friends, your location can be shared from any of your iOS devices, allowing you to choose the one you take with you most often. If you have an Apple Watch with cellular connectivity, Find My Friends will be able to determine your location using that of your Apple Watch when you are away from your iPhone.
Download for iPhone and iPad
GPS locator for family
https://youtu.be/z34BiSL5Ahw
Life360 - Family Tracker is the most accurate and effective tracking app. Today it offers many new features, such as Life360 Groups and Life360 Places. Thanks to the technology of GPS location more modern, Family Locator by Life360 allows you to:
• See the location of group members on a private map
• Choose whether to share your location with each group
• Chat with two or all people in each Life360 group
• Receive an alert when a person in a group reaches a destination
• Track a lost or stolen phone
From today, Family Locator by Life360 offers you Groups, which can be made up of friends, family, teammates, etc. The options are limitless. Create a group for the next campsite and, as soon as your vacation is over, you can cancel it or keep it for the next trip. Very easy!
Choose the location options of each group. Groups can be simple communication channels or use all the functions of the Family Locator by Life360. Group data will not be visible on other groups, all information is confidential.
The app chat is free and easy to use. Each group contains the option of chat, to chat privately with one person or with all members of the group. So you save on your phone bill.
Download now for Android, iOS
Family Locator – Phone Tracker
Family Locator is the app for family locator and the child safety most reliable and accurate available on the market. The app allows you to stay in touch with your family and stay connected to friends at any time.
✓ View the locations of your family and friends in real time
✓ Share free messages with your family
✓ Check if your family is safe or needs your help
✓ If necessary, send / receive an SOS with the exact location
✓ Get notified when your child arrives at their destination
✓ Get a warning if your kids are going to be unsafe
✓ View a family member's location history for the past 7 days
Download now for Android and iOS