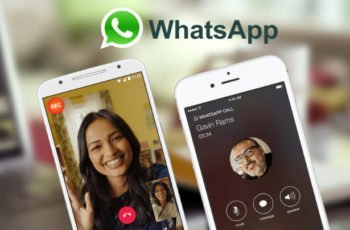 Whatsapp voice calls have become very important as the most popular instant messaging application in the world has decided to include VOIP communication in its repertoire of functions, it is no wonder, since the quality of such calls it is comparable to traditional telephone calls, with the added incentive of being 100% free.
If we are using applications to record phone calls on Android, we have noticed that these do not work when recording a call on WhatsApp, which means that we need a specific app to record voice calls on WhatsApp.
But having several call recording applications installed on our device, one for calling WhatsApp and another for regular calls, can be quite complicated, which is why we are about to introduce you to a fantastic app.
This application includes the ability to record all types of calls, both by phone and VOIP, so we will need only one application to record all types of incoming or outgoing calls.
Android application to record WhatsApp calls
Among the possibilities of the application there are functions to record phone calls, Skype, Viber, WhatsApp, Hangouts, Facebook, OMI, KAKA, LINE, Slack and Telegram. And the best part is that it is a free Android application that we can safely install from the Google Play Store.
But what caught my attention, after testing it on different mobile devices from different manufacturers and with different versions of Android, is that in none of the cases there was a drop in the quality with which our voice is recorded.
What to do if the WhatsApp messages do not arrive until the application is opened
Record voice calls on WhatsApp
The application is called Cube ACR Call Recorder and we can install it for free on our Android phone or tablet directly from the Google Play Store, by clicking on the link below which will take you directly to the official installation page. Download Cube Call Recorder ACR!
Automatic recording of each call.
Record the conversation as it begins.
Automatic registration for selected contacts.
Create a contact list that you always want to register.
Create a list of contacts that you don't want to be logged.
Furthermore, Cube ACR has its own file explorer / player to manage recordings, play them, delete them, share them or export them.
Cube ACR also works on tablets. Even if the device does not support phone calls, you can record Skype, Viber, WhatsApp and other VoIP calls. (on tablet)
How to change the number on WhatsApp and keep groups and conversations
Legal notices
Current legislation on recording telephone calls may vary depending on the country of each user. It is very important to ensure that you do not violate this legislation, both for the caller and the recipient of the call. We must always notify that the conversation will be recorded and ask for consent.
Further Reading:
How to make WhatsApp calls using the Google Assistant
3 ways to disable Whatsapp calls
How to make WhatsApp phone calls
How to speed up Whatsapp audio messages on PC and phone
How to listen to Whatsapp voice messages without viewing and without opening the app