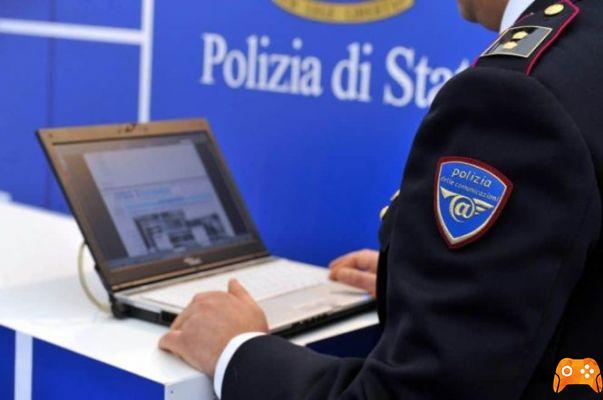 Two incidents of online harassment of girls this month brought attention to the big problem of online harassment. Most of these complaints show that girls are more affected than boys. However, such incidents can have a profound and negative psychological impact on victims, regardless of gender.
I was blackmailed on Facebook, how do I behave?
The constant stress of dealing with the abuser and the fear of talking about it with family or friends can be extremely difficult for children to manage. The case of an 11-year-old girl who was harassed on Whatsapp is a typical example of the type of mental and physical trauma that a victim can suffer.
Here are three main behavioral changes that have been seen in the girl:
Mental trauma: the girl endured the harassment without telling anyone for fear. This led her to suppress the fear of her within her, and to slip her into severe depression
Physical side effects: the girl complained of pain in various parts of her body, despite the police claiming that she was not physically harassed. This indicates that the girl's negative mental condition resulted in intense psychosomatic stress. This simply meant that the girl's mental condition was also deteriorating her general health.
Suicidal thoughts: the feeling of helplessness and depression led the girl to think about this extreme step. Globally, suicide is the third leading cause of death among 10-24 year olds, according to the World Health Organization.
Blackmailed on Whatsapp, what can we do
Girl scam on Facebook
What to do to stay safe (for children and parents)
Never Trust Easily: Children and teens become easy victims of harassment because they easily trust and share the private information and pictures that the abusers will use later.
Beware of a Stranger: Children should never make friends with strangers online and never share their mobile number, email address and other personal details like home / school address with anyone outside the home, without the parental consent. The 11-year-old girl who was harassed had sent a message on Whatsapp to a teacher of hers to ask for help with a project. This compromised security.
Report even the smallest problem immediately: Any incident of harassment must be reported immediately. In the case reported in this article, the harassment was only reported / detected when things started to get out of hand.
Watch Children Closely: Parents shouldn't give their kids access to technology and the web without monitoring and guidance. Also, it is very important to constantly observe whether children are down in the dumps about anything in particular. Usually, behavioral changes are the first signs of online harassment. 5 best Android apps to protect your kids.
Stay up to date: Learn about the latest online threats like blackmail, cyberbullying, and hacking so you can talk to your kids about these dangers. Internet child safety, guide to the safe use of devices
However, if you've already sent nudes to people you don't know and find yourself in a situation where you are being harassed, here's what you should do:
Do not pay under any circumstances. This only ends with requests for more money. The requests won't stop.
Block contact on WhatsApp and any other way they might contact you.
Consider temporarily deactivating your social media accounts until the person lets you go. Your accounts can always be reactivated at a later stage. If threats are extended to your family members, they should consider doing the same.
Take a screenshot of threats to preserve evidence.
If they persist in contacting you, consider changing your mobile number.
If following these steps doesn't help and your intimate content ends up online, report it to the relevant platform immediately.
Fonte: ICDL
Webcam scam, the duration of blackmail
Further Reading:
WhatsApp warns: if you don't use the official application, your account will be banned
How to send the same message to multiple contacts at the same time with WhatsApp for Android
How to protect WhatsApp chats on Android with fingerprints with these apps
How to delete WhatsApp videos and photos to free up space on your mobile
Whatsapp, how to convert audio messages to text