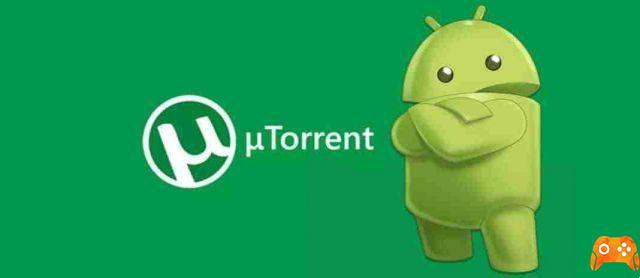 Scaricare torrent Android smartphone or tablet. In this guide I will show you the best tools to download torrents from mobile.
Download torrent Android the best apps
Vuze Torrent Downloader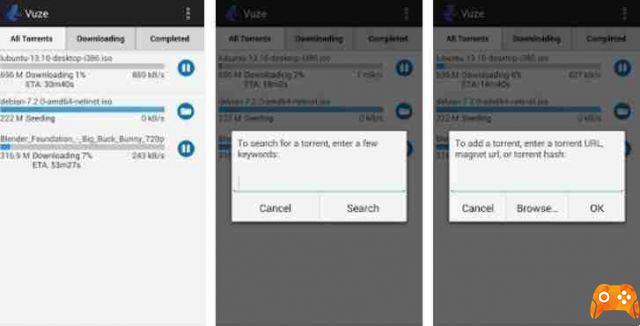 Vuze is the main alternative to the most famous clients, of which it fully follows all the features. Allows you to download the magnetic links without having to get the torrent file every time, it offers numerous options to configure and is one of the fastest to download mobile torrents. If you are looking for a complete client without invasive advertising you can try Vuze, you will hardly be disappointed.
You can download Vuze for free from the following link.
DOWNLOAD | Vuze Torrent Downloader
BitTorrent
The father of all clients also arrives on mobile, bringing with it the right balance of graphics and functionality. Many of the available functions are identical to µTorrent, so choosing one or the other is just a matter of taste. Compared to µTorrent it integrates a search system for legal content, so that you can only download legitimate torrents.
You can download BitTorrent for free from the following link.
DOWNLOAD | BitTorrent
μTorrent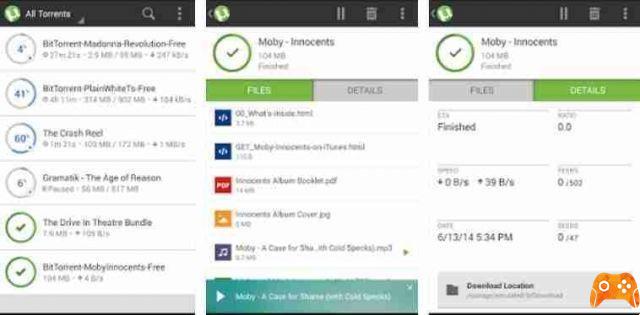 The most famous and used PC client for Torrents is also available for Android, where it brings all the features we are used to, combined with the lightness of the app (which has always been a workhorse). It won't be graphically curated like Flud, but it downloads any torrent file very fast. If you already have the version on your PC, you will also be fine with the Android version.
You can download µTorrent for free from the following link.
DOWNLOAD | μTorrent
Flud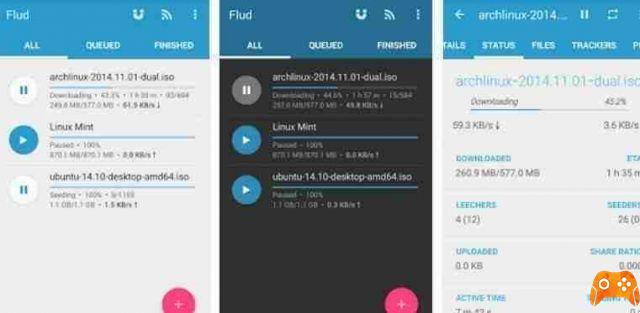 Flud is a BitTorrent client very graphically and easy to use. It has nothing to envy to desktop clients or its competitors for functionality: NAT-PMP, DHT, UPnP and support for UTP and PeX, which allow you to find multiple sources of the same torrent, significantly speeding up the download.
You can download Flud for free from the following link.
DOWNLOAD | Flud
The best torrent sites click here