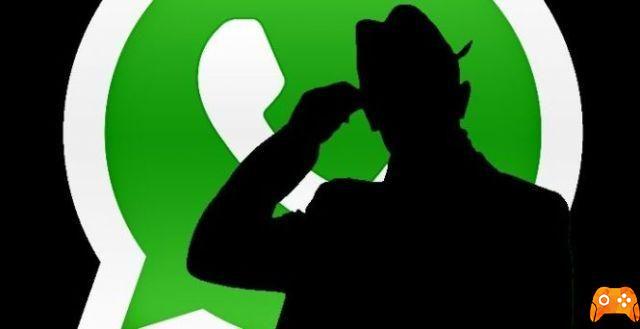 Send anonymous messages on WhatsApp without showing your number. There are many apparently very useful online services that, if used incorrectly, can be harmful or otherwise not truly legal. This is the case with the service we are about to show you, for send anonymous messages on WhatsApp without showing your number, fast and absolutely free.
In reality, its purpose is not to spy on WhatsApp or, even worse, to send the WhatsApp message virus, but the fact that it is possible to send any type of content in complete anonymity says a lot about its potential use. In this article, we will show you how to use this service and how to defend yourself against possible malicious people.
Warning: We at EpicTrick take no responsibility for how the information below will be used. This guide is written for illustrative purposes only and does not in any way encourage fraudulent behavior. In this article we will see:
Send anonymous messages on WhatsApp
Limitations in the use of the service
How to defend yourself from anonymous messages
Send anonymous messages on WhatsApp
The service we want to talk to you about is Wassame, an Internet site capable of sending anonymous messages of different types on WhatsApp: text, image, video, audio, location and contact files. But before you jump headlong, it's good that you keep reading for find out how to use it and its limitations.
To send anonymous messages on WhatsApp, select first of all the type of message from the green icons at the top. For example, if you choose to send a text message, click on the first icon on the top left and a window will open where you can enter up to 255 characters.
Write the message, select in which form you want to send it by choosing between: "Anonymous" or "Emergency". In the latter case, however, the sender's name will also be requested.
So, if you want to send anonymous messages on WhatsApp, select "Anonymous" and then indicate the country and the number of the person you want to send it to. Before sending the message, however, pay attention to another detail.
At the bottom left you will notice a small "switch" which - when it is green - will show the word "Show publicly": This means that the your message will be shown publicly in the right section of the screen, along with those of many others. To not show the message publicly, move the button to "OFF".
Solve the security question e click the SEND button: are you done! As you can see, sending anonymous messages on Whatsapp is extremely simple, but Wassame also has many limitations that are good to know. Let's see them now:
Limitations in the use of the service
Precisely to prevent the service from being used fraudulently, Wassame places some limitations on use which should - at least in part - discourage those who try to read WhatsApp conversations, or at least who try to spy on a WhatsApp contact.
Further Reading:
WhatsApp widget, how to use it
How to change your WhatsApp phone number
How to recover deleted WhatsApp messages
Whatsapp, how to convert audio messages to text
How to recover forgotten WhatsApp PIN