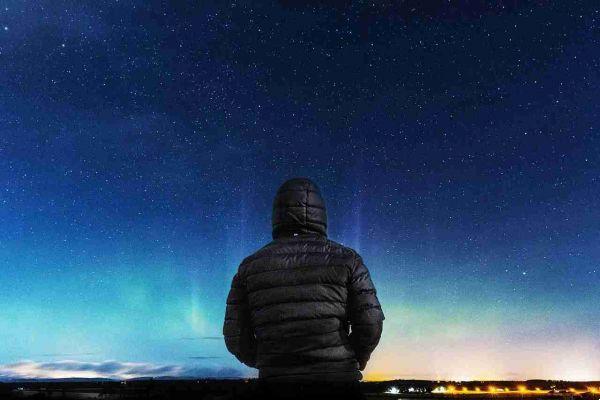 Would you like to be able to know the name of a star while looking at the sky, or raise your smartphone or tablet to the sky even if it is covered and see the stars anyway?
These star seeing apps will help you understand the constellations and give you a completely different view of the stars.
App for watching the stars
Star Walk 2 - Sky Map: Constellations App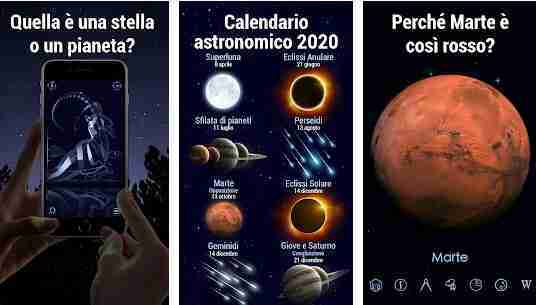 Have you ever looked at the sky and wondered what is that star that shines so much at night? With Star Walk all you have to do is point your phone at the sky and thousands of stars, satellites and comets will be at your fingertips.
Astronomical data and the latest technology come together in one, simple and stunningly beautiful app that shows the sky above you as seen from your location in real time.
Scarica works for Android or iOS/iPadOS.
Star Map
https://youtu.be/14b8LyoHq74
Can't you see the moon? Would you like to know where it is? Look through the eyes of your Device to open a virtual window on the entire visible universe.
Star Map calculates (in real time) the current position of each star and planet, visible from the earth and shows it on the screen; even during the day or a hundred meters underground!
Do you want to know what that bright star is called? Tip your Device you may find that it is a planet!
And if you want to have a look at how the inhabitants on the other side of the earth see the sky, just point your Device down!
If you are curious instead of knowing where your zodiac sign is, just look at your Star Map which will tell you this and much more.
With Star Map you will have the universe in your pocket! All you have to do is point the Device at the sky and Star Map will tell you what you are looking at.
Download Star Chart for Android and iOS / iPadOS now.
Night Sky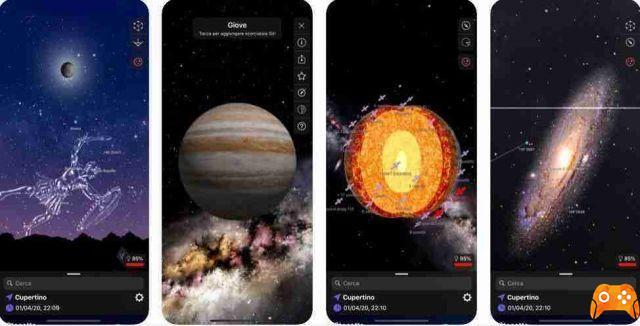 Quickly identify stars, planets, constellations and satellites just by pointing your iPhone, iPad or Apple Watch at the night sky! As if by magic, Night Sky will tell you the location of what you are looking for, whether it be a constellation or the International Space Station, then allowing you to explore the object in AR.
Download now for iOS / iPadOS.
Sky Guide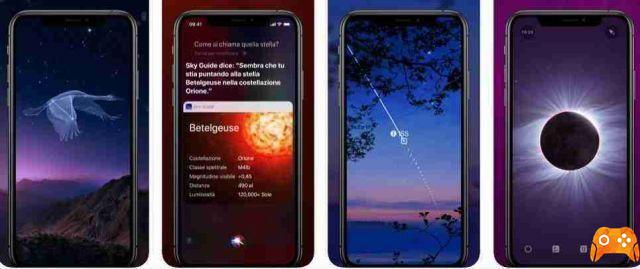 The most beautiful and simple to use among the apps dedicated to astronomy. Just point your device towards the sky to automatically find stars, constellations, planets, satellites and more. Stargazing will be a fun game for people of all ages and experiences!
Download now for iOS / iPadOS.
Sky Map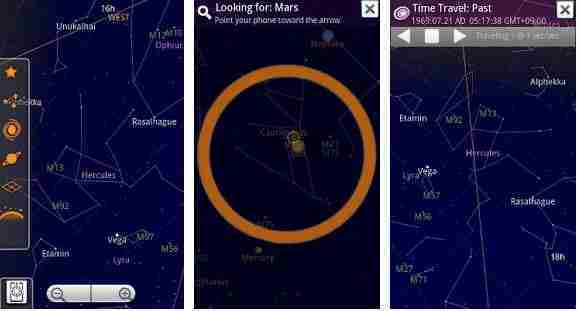 Sky Map is a portable planetarium for your Android device. Use it to identify stars, planets, nebulae and more.
Download now on Android.
SkySafari - Astronomy App
SkySafari is a powerful planetarium that fits in your pocket, puts the universe at your fingertips and is incredibly easy to use!
Simply hold your device to the sky and quickly locate planets, constellations, satellites and millions of stars and deep sky objects. Packed with interactive information and rich graphics, find out why SkySafari is your perfect stargazing companion under the night sky.
Download now on Android.