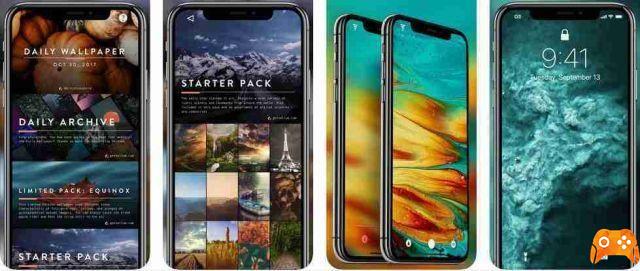 Wallpaper is one of the simplest ways to visually personalize your iPhone. That is why we have collected in our opinion the best iPhone wallpaper apps that will help you find your next wallpaper.
App to find wallpapers on iPhone
Vellum
Vellum collects beautiful wallpapers from artists and designers from around the world. In the flood of wallpapers available online, Vellum acts as a filter. The app sorts them and presents you the best ones grouped in lists.
There is the starter pack of the original collection, a collection only for OLED iPhones, a set of geometric shapes, a group of images from the European Space Agency and so on. Vellum lets you preview a wallpaper, and you can save it to the Photos app with a simple tap.
Download : vellum
Unsplash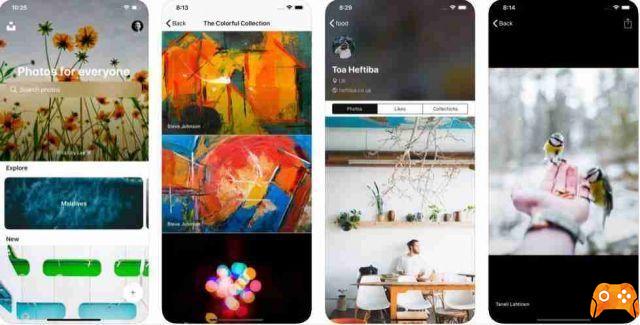 Unsplash is a popular free image site where the coolest iPhone wallpapers come from. Open the app and you will be presented with photo collections, scroll and when you like a wallpaper, tap the button Save .
Download : Unsplash
Clarity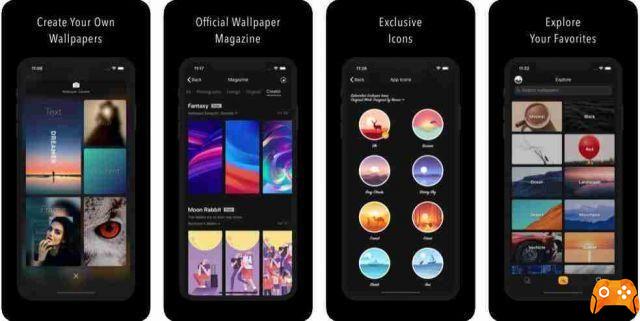 Clarity is a wallpaper app, I have used a lot of apps for it and found Clarity's featured collection to be one of the best. The highlighted photos are objectively excellent.
But what I like most about Clarity is her wallpaper editor.
Tap the button Modification and you will see four tools: Mask , Frame , Shade e Blur .
Mask lets you add a delicate filter to the top of the image to make it ready for the lock screen (so the time is always readable).
Frame lets you choose an image and places it in a frame at the bottom two-thirds of the background. This looks great on the lock screen, without getting in the way of the time.
Shade lets you choose a color and change the gradient (this is a great way to create a soothing home screen wallpaper). The Blur tool adds a slight blur to any image.
Download: Clarity
Papers.co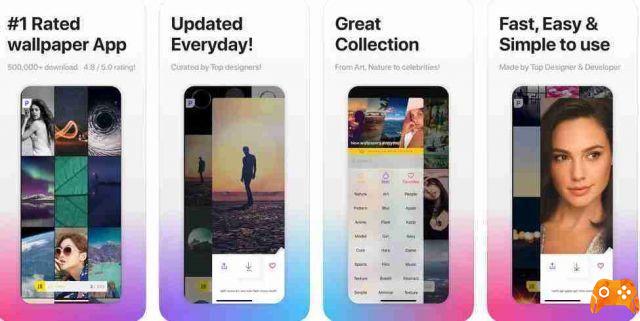 Papers.co is the perfect wallpaper app just open it and you will see the new wallpapers in an infinite scrolling grid. Keep watching until something catches your attention. Then tap the image, click Save (or favorite) and you'll find it in the Photos app.
You can swipe up from the right side to sort wallpapers by categories.
Download : Papers.co (free)
WLPPR

WLPPR has the best collection of stunning images in the world. If you are a fan of the space WLPPR is a must. You can view photos of Mars, satellite images, and more.
Download : WLPPR