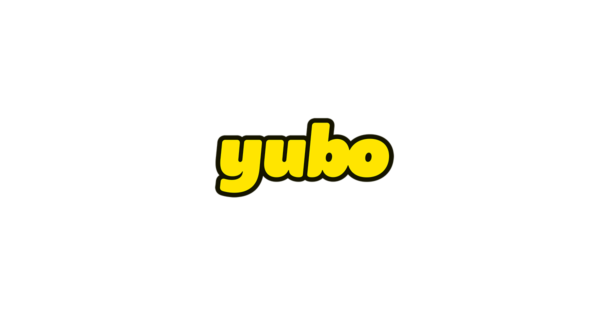 Yubo is an all-in-one social media app where you can stream, chat, have fun and make new friends. Join the community to meet new people.
In this digital age, there are a lot of social apps out there. However, only a few stand out from the crowd and some common names we see are Instagram, Facebook, and Twitter. As good as they may seem, it is difficult to make new friends using them.
In these cases, a new app, Yubo, has caught people's attention. With this app, you can find various communities and find some "real" friends to hang out with. If you are new to this app, let us introduce you to the world of Yubo.
What is Yubo
Yubo is a social media app that allows you to find new friends, add them, exchange messages and explore groups / communities where you fit perfectly. In addition to exchanging messages with your friends, you can also use the live streaming option where you can chat live or play a wide variety of games with many participants.
If you think you belong to a community of like-minded people, you can make perfect friends and meet them all. Also, if you are young, this is the ideal app to keep the elderly away.
Main functions of Yubo
So, now that you know what Yubo is, here are some key features that reflect its core functionality.
Live streaming
Yubo is renowned for its live streaming capabilities. With live streaming, you can have up to ten people joining with you, and the number of viewers is infinite. Streamers can only join if they receive an invitation from the host or member hosting the live stream.
Streamers can interact with viewers and streamers can interact with viewers and Yubo will also allow viewers to become friends with them. Viewers spend most of their time watching the streams. Yubo takes advantage of this to give you the best experience when streaming or watching. That said, even one stream exceeded 532 hours in total on the Yubo app.
Find new people
Yubo offers a scrolling feature, which allows users to scroll through the profiles of other people within the same age group. It also allows you to message them directly. You can also choose to see specific sex and position profiles.
If you want to chat, you can send them a message or go out using various methods. The app can also help you find people nearby, which will allow you to make new friends in your city and hang out with them easily.
No likes or followers
Another great feature of Yubo is that it doesn't offer you the "Like" or "Followers" functionality, making the app more social, instead of being a place where people brag about the number of likes or followers they have. .
Like a real-life forum, Yubo feels more like a place where people can network within a group. Furthermore, this was the main goal of the app envisioned by the developers.
Groups / Communities
This app is made up of two different communities according to their age: one for young people and one for adults. According to Yubo, people between 13 and 17 are considered young, while those over 18 are considered adults.
So if someone belongs to a younger community, they can only interact with users within their own community. Likewise, if you are an adult, you cannot interact with or message a younger group member; the reverse is also true. These features are designed to promote child safety and other reasons.
You can also join subgroups, be it sports, games, music, movies or more. This feature makes it easy to meet with like-minded people and make friends with them.
Security and verified profiles
In terms of security and to keep profiles legitimate, Yubo uses facial recognition and age estimation technology at the time of registration. Therefore, if Yubo acknowledges that you are under 13 and mention 18 or over, it will not verify your profile. You will need to download the Yoti app to verify your age.
Yubo also uses reverse image search on uploaded photos to see if you have stolen images from the internet to create a fake profile. After being verified, your profile will receive a yellow badge. It is the same for other users; if they are confirmed, Yubo will put a yellow badge on their profile.
User experience
The app is easy to use when it comes to user experience, and you don't need to wander here and there to understand it. The chat UI is more of a familiar UI and it doesn't take a struggle to understand.
It is well optimized and you don't have to worry about platform availability. It is available on both Android and iOS.
Download : Yubo for iOS | Android (free)
How Yubo works
As mentioned above, Yubo is quite easy to use. However, because Yubo takes security seriously, the verification part sometimes takes a little longer. This process may take up to 24 hours to complete. But once it's set up, it's relatively simple to navigate.
When you open the app, you will find yourself in the section Live . Here you will find several people hosting live streams and you can join them.
As soon as you walk in, you can send them more reactions and comments, just like Instagram or any other live streaming app. At the same time, you can see how many other people are watching the live stream.
If you want to start a live stream, you can touch the symbol " + "On the right side of the screen. Once you've set up the frame and enabled microphone and camera permissions, you can tap Start live streaming.
Research
Using the search bar, you can find people and communities. You can also see other live streams that you might be interested in participating in.
Chat
A tap on the Chat section reveals the people you are connected with. Once you've selected a chat, you can send and receive messages at any time. You can also send photos from your gallery or grab one from your camera.
It is easy to use without much learning curve and similar to other apps. There are also some tips for adding different people to your friends list (as they have to accept your request).
Friends
The Friends tab on Yubo allows you to see other people's friend requests, discover new friends and browse their profiles.
If you accept a friend request from someone, you will see their story at the top. If you tap on their profile, you will find the messages or chat section to send them a message.
Scroll
This feature is something you won't find on other social media apps. Also, if you thought it was a dating feature, you might be wrong. It's Yubo's way of discovering and adding friends in a much easier way.
You will have to scroll through multiple profiles and swipe right on them to send friend requests. By swiping left you can skip the profile and switch to another one. Also, you can view multiple profiles and tap the one you want to view to see its pictures.